CAG Concerts in the Park: Keepin' it Green May 18th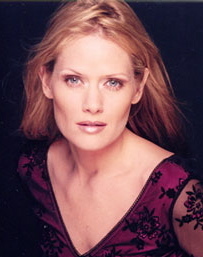 Shake out your blankets, prepare your picnics and dig out your unwanted files and papers! What's up? The Citizen's Association of Georgetown's Concerts in the Parks -- Keepin' it Green!
For the first concert of the season, Gypsy Sally's (3401 K St. NW) presents Georgetown resident singer songwriter Rebecca McCabe as she teams up with Human Country Jukebox for a little Dixie in the District! This amazing pop country team will perform on Sunday, May 18 from 5 to 6:30 pm in Volta Park (34 St. and Volta Pl NW).
Fans of Little and Big from Disney'sFrozen won't want to miss the on-stage sing along! In addition to all the fantastic musical fun, Concerts in the Parks is "Keepin' it Green" by hosting a community shred. The 'Shred Instead' truck will be on site between 4:30 and 6:30 pm. to shred your old bank statements, medical records...and embarrassing old high school love letters.
The 'Shred Instead' high-tech truck destroys your personal records while you watch via CCTV monitor mounted on the truck. Their commercial-grade machine even handles hanging file folders, staples, paper clips, and binder and alligator clips. The shredders can take up to five boxes per person with a requested donation of $10 per box to cover the cost to CAG.
For more information about Concerts in the Parks and upcoming CAG sponsored events, click here.