CAG Cocktail Fundraiser Nov. 5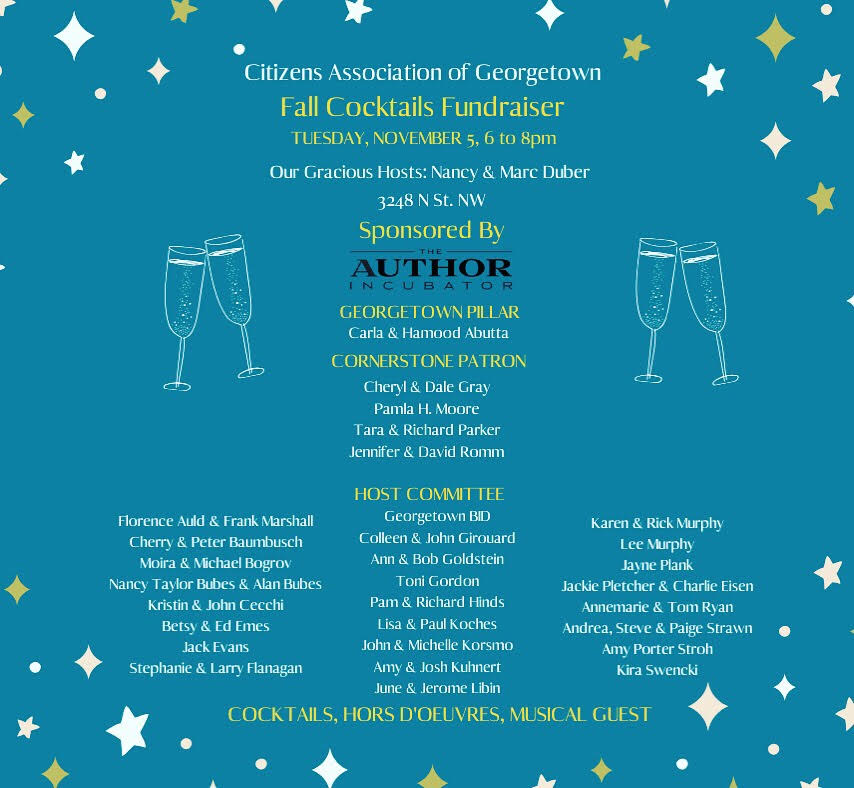 The Citizens Association of Georgetown (CAG) Fall Cocktail Fundraiser will be held Tuesday, November 5th from 6:00 to 8:00 pm.
Come for an enchanting evening of elegant cocktails, hors d'oeuvres and a very unique musical guest. Our sponsor this year is The Author Incubator where Dr. Angela Lauria guides people on how to successfully "write a book that makes a difference." A special thank you to Nancy and Marc Duber for hosting this popular event in their gorgeous Georgetown home.
Funds raised benefit the many programs run by the CAG to keep our community safe, connected, beautiful and historically preserved.
Enjoy a night to remember. Purchase tickets here.
*/