Calendar
|
April 10, 2022
|
CAG Annual Meeting
Mark your calendar.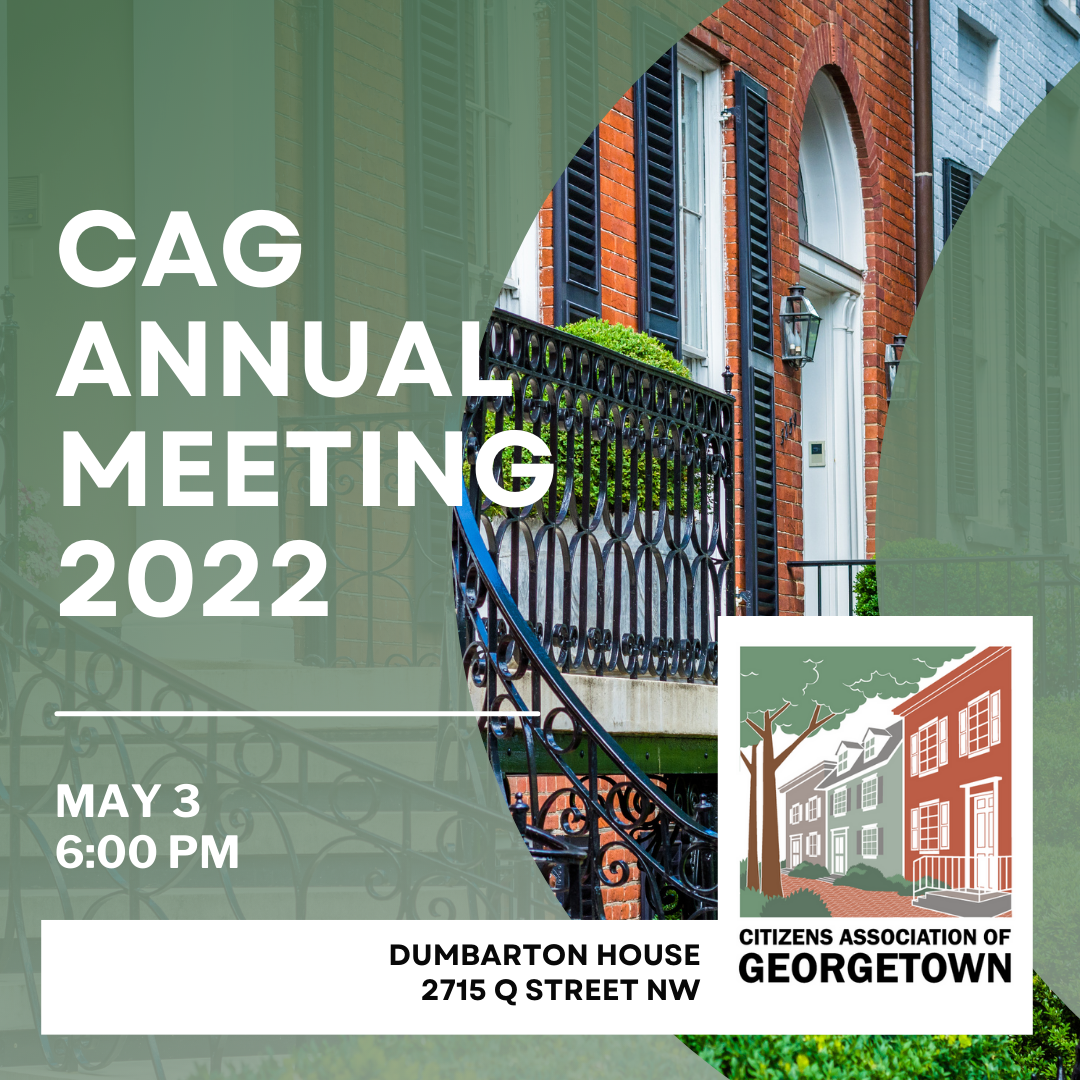 Join the Citizens Association of Georgetown (CAG)  for their annual in-person meeting at 6:00 pm on Tuesday, May 3, 2022, at Dumbarton House.
Enjoy an informative recap of the past year and a brief outlook of the year to come, including remarks from Councilmember Brooke Pinto and an open forum with Mayor Muriel Bowser.
Dumbarton House is located at 2715 Q Street NW.