Cabin Fever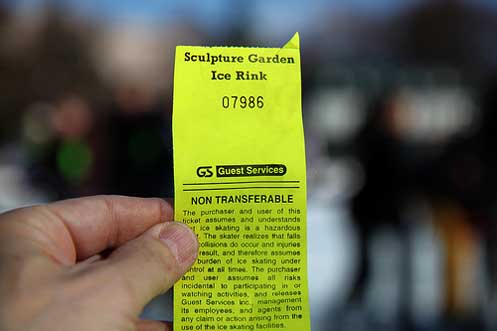 Yesterday: broken lamp, stickers on wall, six cups filled with orange juice, water and hairspray found in a footstool. What is the meaning of this? No, it is not a poltergeist or a close encounter of the third kind. I have to chalk it up to one thing: Cabin Fever. My kids and I have been spending waaaay too much time in the house in the last few weeks.
What are people supposed to do when the mercury hovers around 20 degrees for weeks on end? We have exhausted Scrabble, movies, baking, video games, crafts, magazines and unopened or ignored Christmas gifts (not to mention Ebay and Facebook) trying to avoid the frozen tundra outside our door. I have gone into bunker mentality, stocking up at the grocery and going out only when necessary. We don't even have the usual (sometimes) positive by-product of all this cold to distract us: snow.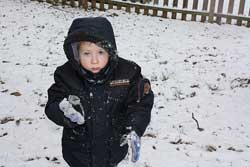 Call it post-Holiday letdown or seasonal affected disorder (with its convenient acronym: SAD), but I am going out of my mind and Spring Break is still months away.
Having grown up in New England where it sometimes seemed like the Land of the Midnight Sun in winter, we had to get creative when it was minus 50 degrees (with wind chill factor) as it was reported to be today. Here are a few things I like to do when you just have to get out of the house, but not outside:
1. National Botanic Gardens - There is (almost) nothing like a warm, moist greenhouse to make you forget the cold and start making vacation plans for Spring break.
2. Bookstores - I like used bookstores like the Lantern on P St. Where you can sit on the floor to read or wander around without being bothered for hours, but with kids the perfect kind of bookstore in my neighborhood is the big Barnes and Noble where you can look around for quite a while without running out of things to see, read a story and then take a break for coffee and a cookie when things get slow. The library is also good for this, but it can be a little difficult to keep everyone quiet for long (and there are no snacks).
3. Vintage clothing stores are the only place I don't mind picking through the racks and even trying things on. The ones I like all feature charming owners who chat with you and help you make decisions without the pressure of high priced boutiques (or the attitude). Most of them will offer a cup of tea or even the occasional glass of wine and you don't have to feel rushed. Some of my favorites are Ella Rue and Second Hand Rose.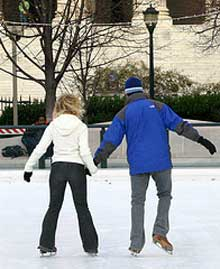 When all else fails, it's time for the tough to get going, as they say. Last weekend, I took my son ice skating at the rink in the Sculpture Garden at the National Gallery. I spent many afternoons happily gliding around the ice on the pond near my house when I was a kid and my parents liked to skate, too, so we all got pretty good at it. After moving here, I realized that the more temperate Washington climate didn't afford much ice time and prevented many locals (including my husband) from developing much skill and as a result they are not as fond of it as I am. Judging by the performance of many of the skaters at the rink, this is the case with many adults and in fact, most of the children seem less ill at ease, although they are just beginners, too. This can make for some slightly scary encounters with wildly flailing skaters careening by, but the sculpture garden setting is beautiful, the zamboni makes for a good half-time show and there's always the hot chocolate to look forward to when your feet and nose start to go numb.
Whizzing around the rink with some great music in my ears and forgetting about the cold for a minute I think to myself "Why don't we do this more often?" Now if I can just conjure up that feeling again when it's time to get up off my comfy couch in my cozy house and go wait in line in the freezing cold.
The Sculpture Garden ice rink is open every day from mid-November to mid-March and offers skate rentals, lockers and lessons. www.nga.gov