News
|
October 12, 2023
|
Brooke Pinto Shares Her Vision
Ward 2 Councilmember in Georgetown.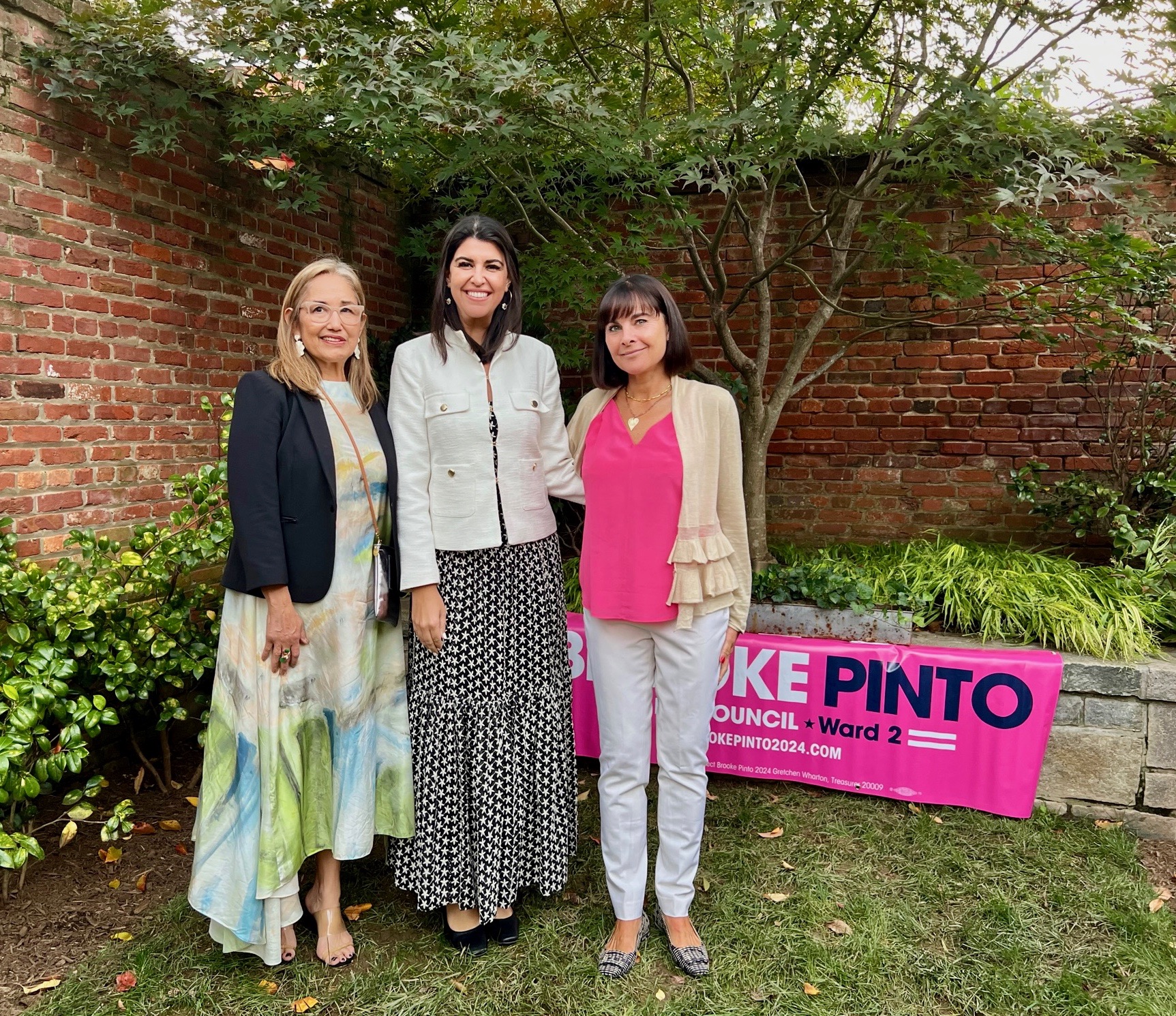 Jennifer Romm and Nancy Miyahara hosted an event Wednesday to support councilmember Brooke Pinto. Over cocktails, on a perfect fall evening in the lovely garden of the Georgetown home of Jennifer and David Romm, Brooke shared what she has delivered for Ward 2 residents and why she is running for reelection to serve another four-year term.
Since she was elected over three years ago, Brooke has lent her impressive background and wide experience, including a law degree from Georgetown University, a career in hospitality and her work at the Washington Legal Clinic for the Homeless and Georgetown University Medical School, to tackle the broad range of challenges facing DC, and in particular, Georgetown.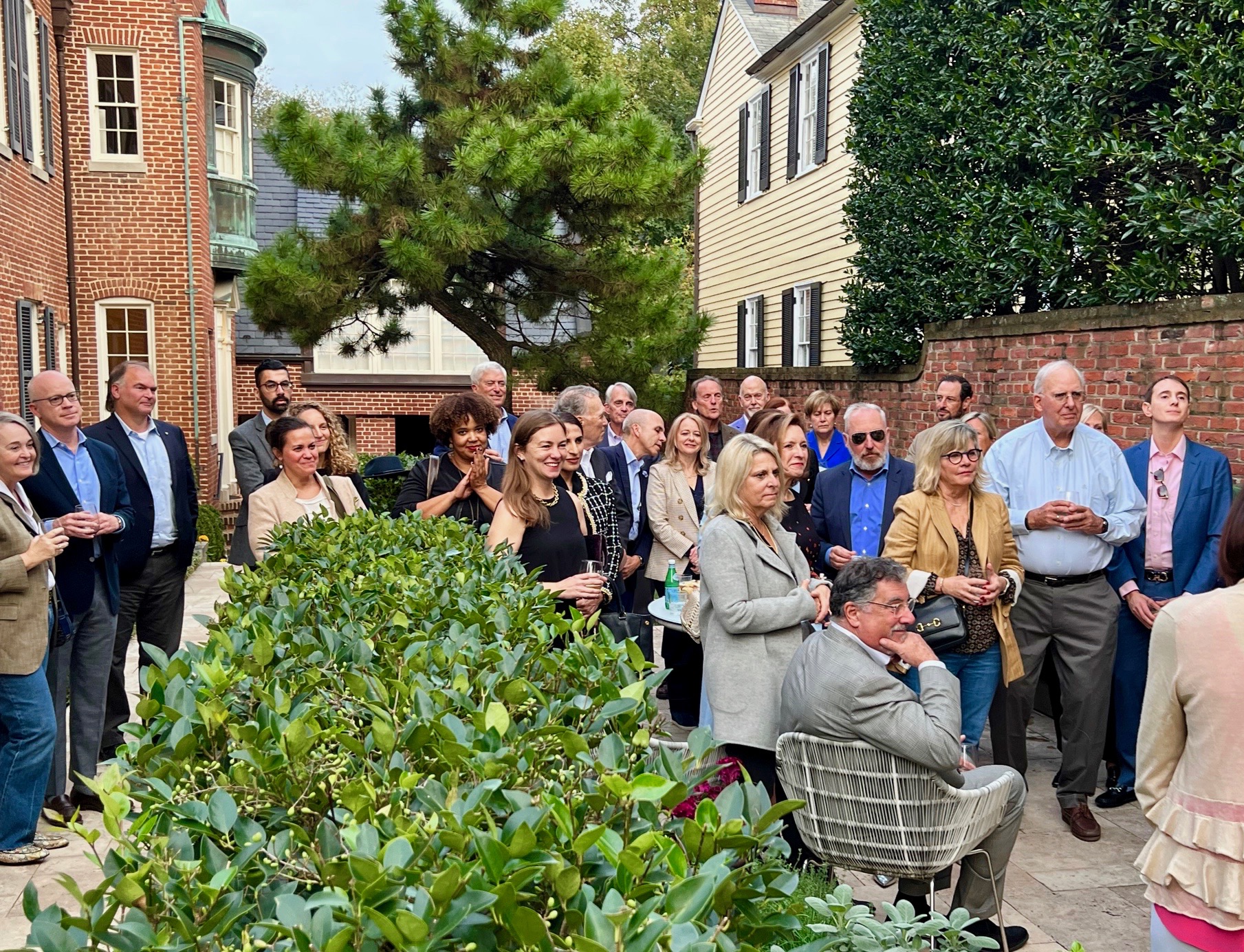 In introducing Brooke, Jennifer said, "We're lucky to have her here, showing a united front for business and residents. When she said she's going to listen to everyone, she does. Her vision is big, but she takes care of all the details."
Brooke thanked her hosts and the large neighborhood turnout. "Georgetown really is a model of how residents and businesses can work together... with legislation making DC a really viable, wonderfully exciting place to do business, by streamlining business licensing practices, and the recovery act to have more grants for businesses to locate here."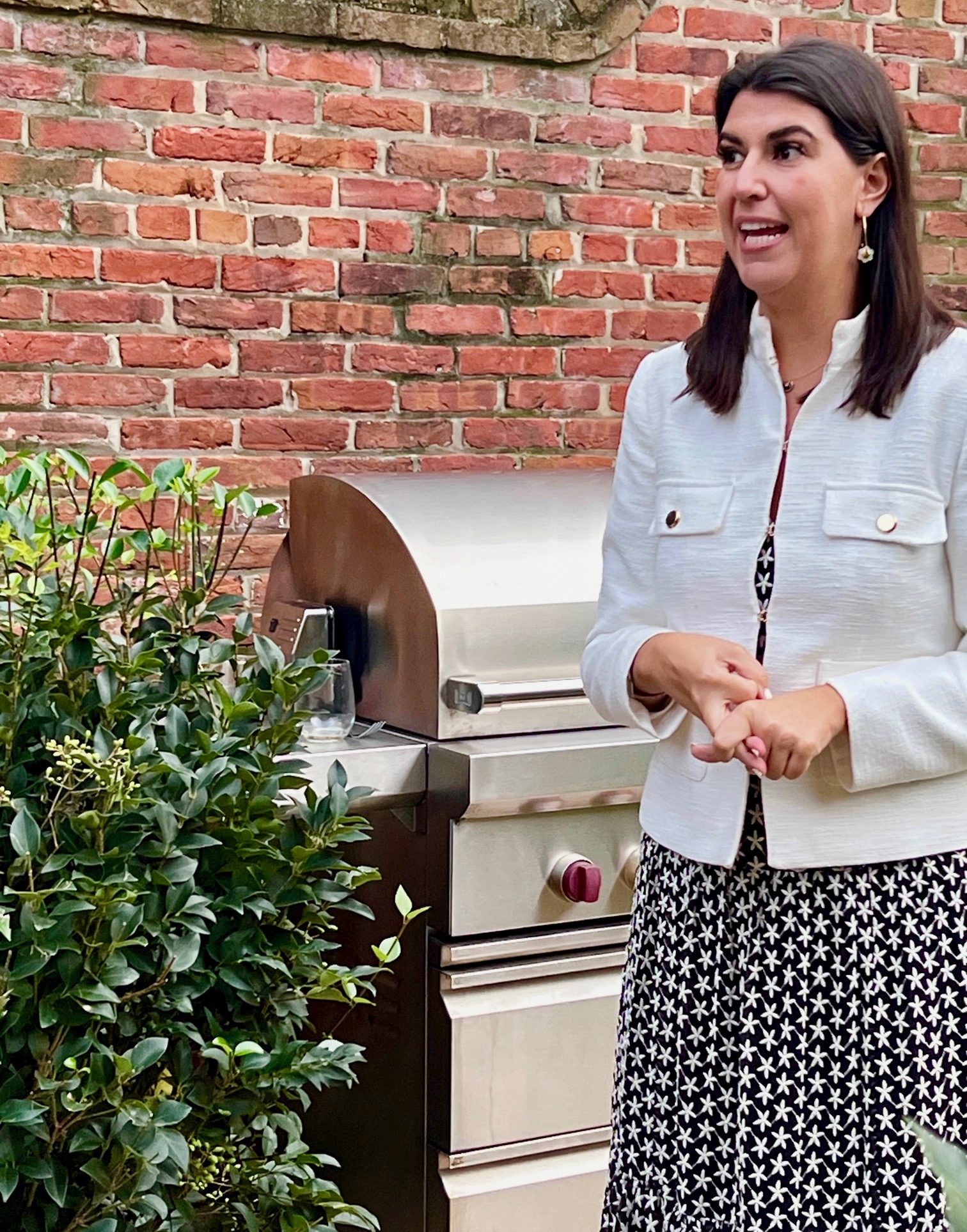 She continued, "One of the benefits of this role is that I get to be a generalist. Sometimes its trash pick up and sometimes its a national security event. I really love that work in the first three years because it's responsive." 
"Then something happened this year where I became the chairwoman of the Committee on the Judiciary and Public Safety. I believe that there is no greater responsibility of our government than to provide for the safety and well being of our residents. Everything else we want can't be accomplished if we can't walk down the street safely. I have to commit the vast majority of my time head first to righting the ship around public safety."
Brooke outlined her Secure DC Plan which prioritizes a hundred different interventions. She talked about focusing on preventing crime and ending cycles of recidivism, safe access to school spaces, providing accountability for those committing crimes, providing care for those also facing mental health challenges, and enhancing government support, police conditions and oversight.
With her own experience in the field, Brooke mentioned the hospitality industry as being so rich in different options to set people up for success when returning home after serving a sentence.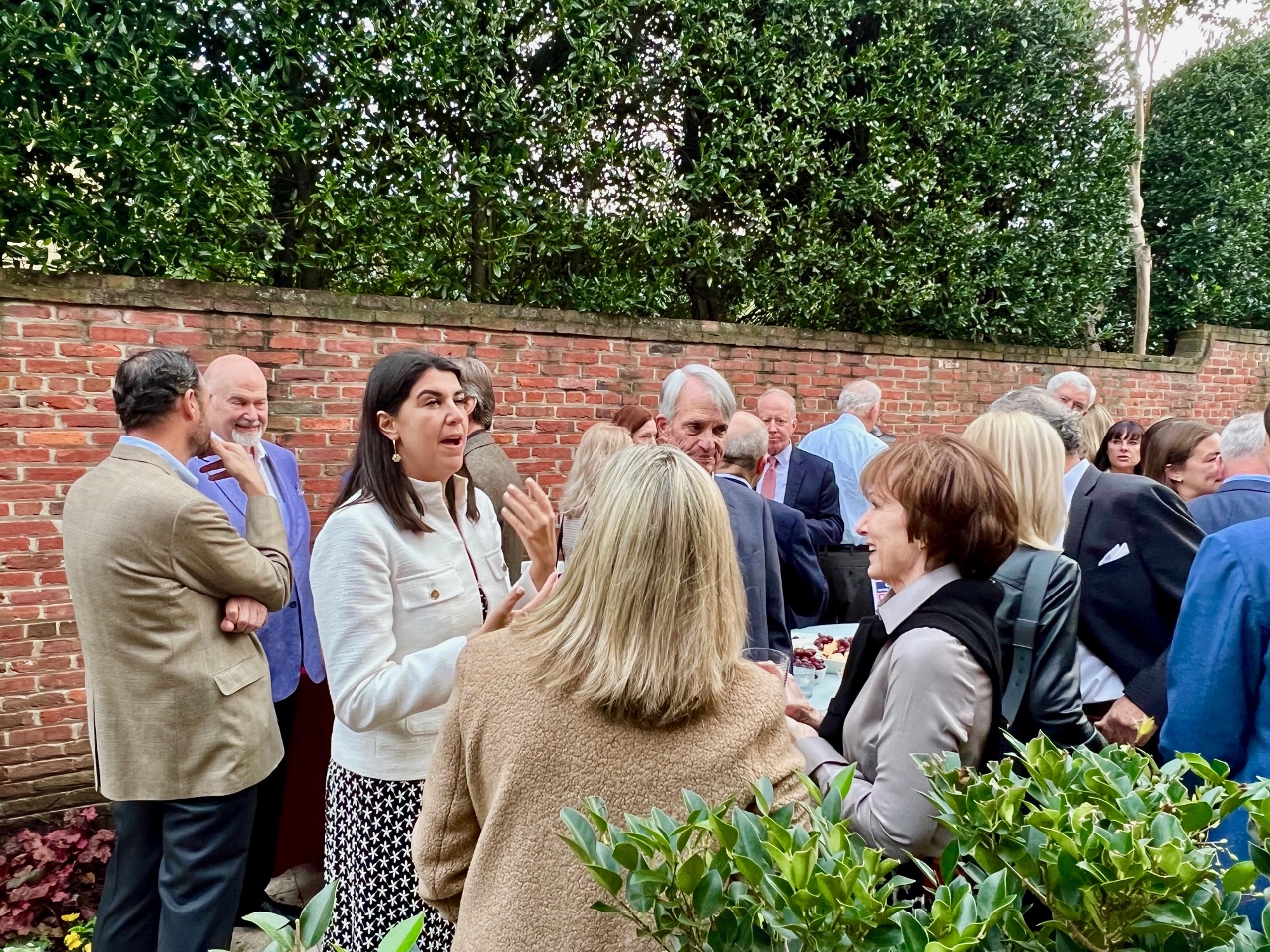 Following her remarks, Brooke took questions from the guests and mingled with the crowd.
For more on Brooke Pinto and to support her campaign, click here.