Brodsky resigns amid investigations of ethics violations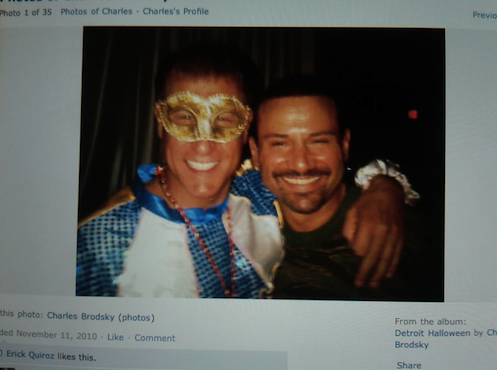 Controversial D.C. alcohol board Chairman Charles Brodsky resigned Friday after multiple investigations culminated in a meeting with the administration of Mayor Vincent Gray followed quickly by Brodsky's departure. In a statement released late Friday, Brodsky said, "Out of respect for concerns voiced by members of the DC City Council and a number of ANC and Community Groups regarding my dual role as a Washington, DC small business owner and as Chairman of the ABC Board, I have decided to resign my seat on the ABC Board."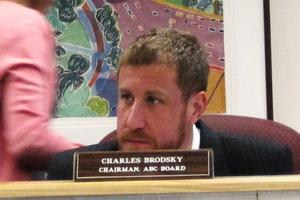 Brodsky sent the statement to The Georgetown Dish with an email signature listing his roles as Chairman and CEO of Washington Sports and Event Management, Chairman of Achieve Kids Tri Inc., and CFO of Triathlon America Inc. -- private businesses that sought permits and services from District agencies, including Advisory Neighborhood Commissions whose cases Brodsky adjudicated at the alcohol board. Brodsky's resignation ends a tumultuous tenure that drew anger from community representatives and charges that his private business interests and personal relationships created crippling conflict of interest issues that threatened the reputation of the Board and its D.C. agency, the Alcohol Beverage Regulation Administration. "There were serious questions that came to my attention," said D.C. Councilmember Jim Graham, chairman of the Council's oversight committee for the alcohol board who launched an investigation following the resignation of Commissioner Mital Gandhi in protest of alleged unethical behavior by Brodsky. Graham sent a lengthy memorandum summarizing his inquiry to authorities, while investigators from the Attorney General's office, the Office of the Inspector General, and the Gray administration also launched probes. "Brodsky had some very bad friends who were not serving him very well by claiming they had access to him," Graham said. "I'm not saying there was any act for payment resulting in him receiving anything of value," said Graham, an attorney and former clerk to Supreme Court Chief Justice Earl Warren.
Brodsky first made news last November while lingering at a Georgetown ANC meeting to hear the Commission's deliberations on alcohol issues after requesting street closures on behalf of his triathlon businesses. He called the District's 1700 so-called Voluntary Agreements between communities and liquor establishments a "deviation" from the city's laws and repeatedly dismissed ANC concerns, labeling them "hyperlocal" in the case of George, a controversial nightclub on Prospect St. that received a strong rebuke from the alcohol board after Brodsky recused himself.
Graham's investigation included interviews with conglomerate Charmer Sunbelt, the owner of distributor Washington Wholesale, whose request by representative Emanuel Mpras for sweeping legal changes led to a controversial board decision that it later reversed after Brodsky recused himself. Graham spoke with Mpras during his investigation, but after the first conversation, Graham said, Mpras did not return his phone calls. Gandhi applauded Brodsky's resignation. "It's unfortunate that I had to resign, but after seeing such a glaring ethical lapse, I felt I had to take the ultimate step," he said. "I'm happy that the truth came out. I think the [investigation findings] should be released so that the citizens of the District can review them and know the truth." Graham said he has spoken with Mayor Gray about the matter, but that the two have not discussed candidates to replace Brodsky. Graham said he approved of some of Brodsky's initiatives to "strike the right balance" between community engagement and the interests of restaurants and entertainment in the District. But Graham said he disagreed with Brodsky's characterization of Voluntary Agreements as deviations from the law. "We need a good, strong chair to balance out the interests of restaurant owners and the residents nearby," said Georgetown ANC Commissioner Bill Starrels, who had publicly criticized Brodsky and praised Gandhi for blowing the whistle. "I hope that the new chair realizes the great importance that Voluntary Agreements have, because they are there to uphold not only the interests of Georgetown but everyone in the District of Columbia."