Brodsky bows out of Georgetown liquor disputes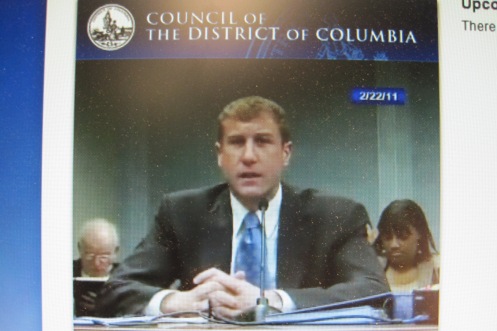 Alcohol Beverage Control Chairman Charles Brodsky announced he will recuse himself from some Georgetown liquor disputes currently before the authority due to an appearance before the Georgetown ANC that has raised mounting concerns about Brodsky's conflicts of interest due to his private business activities.
Speaking at a D.C. Council oversight hearing Tuesday, Brodsky said he was "absolved of any potential ethics violation," but he "no longer will appear before the ANC" on behalf of The D.C. Triathlon, one of the businesses he owns. Instead, he said, he will be represented by a member of the Triathlon staff.
Brodsky tangled with Georgetown ANC Commissioners in November over a street closure request for his businesses. Brodsky then remained at the meeting as the ANC discussed alcohol matters -- which he oversees on behalf of the District government.
Answering questions from Councilmember Jim Graham (Ward 1), Brodsky cited two "private and privileged" memos from the D.C. Attorney General that he says absolve him "of any ethics violation" for appearing before the Georgetown Advisory Neighborhood Commission to request support for street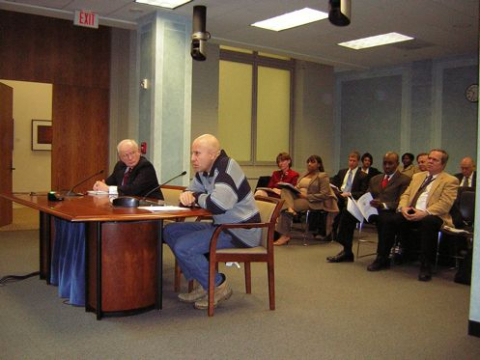 closings for The D.C. Triathlon.
Councilmember Graham seemed puzzled by Brodsky's statements about a private memo from District officials. "I didn't know we had any 'private and privileged' memo," he said. Coming "from the A.G., you'd think it would be public…it seems unusual." Graham asked to see the memos. Mr. Brodsky said the memos called his possible conflicts of interest "speculative and remote." It was not clear whether they were generated by newly-appointed D.C. Attorney General Irv Nathan.
As described by D.C. Councilmember Phil Mendelson (At-large), Chairman of the D.C. Council judiciary committee, the conflict arises because Brodsky "as chair of the ABC Board….rules on matters that the ANCs bring to him [while] he has the power to rule against them if they don't cooperate with the requests he makes as a private business person." Logan Circle ANC Commissioner Charles Reed said conflicts of interest are not the only problem with Brodsky's leadership. "The ABC Board is not following the law and regulations of the District of Columbia" in several cases involving excessive noise, safety questions, and traffic concerns, Reed said. He described "turmoil" as a result of ABC Board decisionmaking.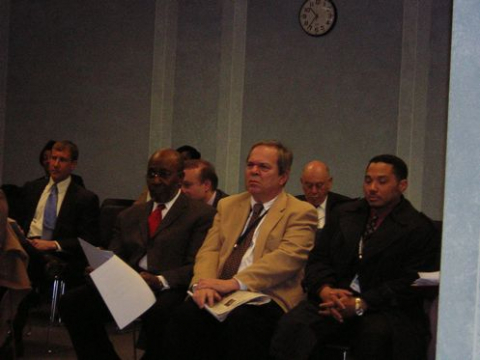 Several ABC Board members, Dupont Circle Citizens Association president Robin Diener, ABRA officials, and some business owners attended the hearing. A former law clerk for Supreme Court Justice Tom Clark, Reed said the ABC Board has engaged in "improper and erroneous interpretation" of D.C. laws. Prior to his private law practice and service as an ANC Commissioner, Reed was a U.S. Foreign Service Reserve Officer with the Office of Science and Technology at the U.S. Department of State. He was also an adjunct professor of law at American Unversity. ABC Board decisions and Brodsky's apparent conflicts of interest will be discussed at Wednesday's At-large candidate forum co-hosted by The Georgetown Dish and The Current Newspapers at the Social Safeway Wednesday, Feb. 23, 7:00 pm - 9:00 pm.