Britches is Back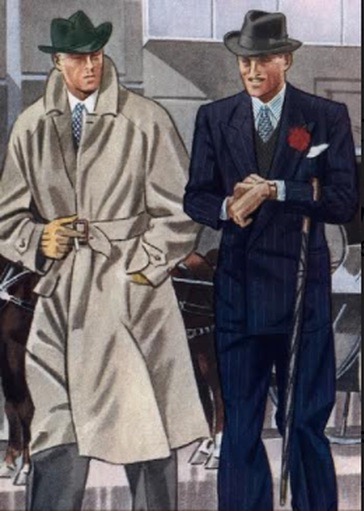 Britches, one of Washington's Iconic, well-loved brands returns as Rick Hindin partners with former Britches employee Mark Rykken to launch Britches Bespoke.
Co-founder of Britches of Georgetowne, Hindin along with legendary custom suit designer, Mark Rykken, are setting the stage for the finest custom-tailoring combining the highest quality fabrics from around the world, artisan tailoring, master fitting, legendary service and value for a personalized, custom wardrobe that is being described as "clothing for life."
Rykken's fashion pedigree began at the age of 18, when he joined Britches of Georgetowne and began a career with the company that lasted 18 years. He later went to work in New York. "Mark's talent and love of fashion and design lead to a position on the design team that created Britches updated classic clothing collections," explained Hindin.
When Britches was sold in 1989 to CML, a New York Stock Exchange Company, Rykken left Britches and partnered with legendary fashion designer Alan Flusser to open Flusser's first boutique in Washington D.C. and later in NYC.
In 2008, Rykken joined prominent menswear retailer, Paul Stuart to be director of custom clothing. Rykken grew Paul Stuart's custom business from under $1 million to over $3 million in four years.
"After months of planning, creating, designing and research, I'm excited to partner with my former boss and mentor to launch Britches Bespoke," said Rykken. "Rick is a legendary figure in the men's apparel industry having created and co-founded the iconic brands Britches of Georgetowne, Britches Western, Britches Great Outdoors and now Britches Bespoke."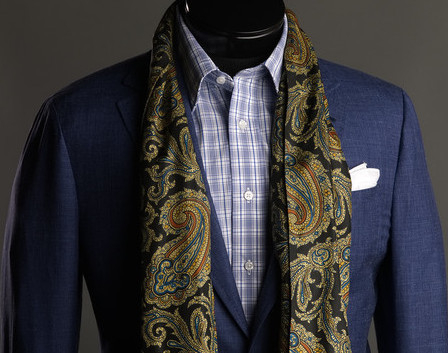 In addition to the custom suits offered by traditional custom tailors, this team has created 10 custom collections including suits, sport coats, slacks, jeans, shirts, sportswear, neckwear, belts, shoes and outerwear. Britches Bespoke will also be featuring a collection of casual, yet sophisticated, unconstructed sport jackets."
*/
Britches Bespoke's Inaugural Trunk Shows will be held in New York City at the Royalton Hotel at 44 West 44th Street, June 27 through June 29, and in Washington, D.C. at the Sofitel Hotel at 806 15th Street NW on July 11 through July 13. Both shows will begin at 9:00 am. and end at 6:00 pm for the first two days and, on the last day begin at 8:00 am and end at 12:00 pm.
To schedule an appointment or for more information, call Mark Rykken directly at 201.707.3000 or email rykken.mark@gmail.com.