Bringing ancient traditions to the modern world: acupuncture and TCM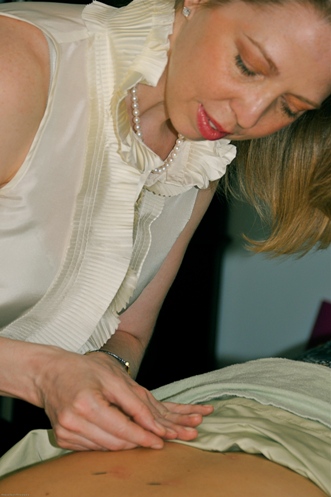 For those who suffer from back pain, painkillers may be seen as the only option to turn to for relief. Every allergy season, millions of people live with discomfort and end up masking their symptoms with over-the-counter or prescription medications. Women who are having trouble getting pregnant may turn to fertility treatments and see little success.
Another option that is becoming more and more common in the treatment of these health issues is the use of acupuncture and Traditional Chinese Medicine (TCM). For over 2,000 years, more people have been successfully treated with acupuncture than with all other health systems combined. It works for a vast number of health concerns and is practiced widely in Asia and Europe. In the mid 20th century, acupuncture and TCM came to the United States and has continually grown in popularity.
Often used hand in hand with other techniques such as conventional western medicine, massage, and herbal therapies, acupuncture and TCM work to get to the root of the problem and not just mask symptoms. This allows for long term-wellness.
Acupuncture works by stimulating specific points in the body by using sterile, stainless steel needles, acupressure, or other methods. The stimulation of these "acu points" signals the propagation of natural healing processes of the body. After taking the patient's health history and discussing the patient's complaints, acupuncture practitioners can effectively pinpoint the actions that need to be taken for treatment. An overwhelming number of patients have reported that their general health improved after acupuncture. It is 100% drug free, safe, and effective.
For more information or to speak with an acupuncturist, contact Tracy Hackett (MTCM, L.Ac.), owner of Eastern Holistic Arts, PLLC at 202.651.0884.
EHA is conveniently located at the Georgetown Waterfront Center. Tracy is a licensed acupuncturist with 8 years of experience and has traveled the world to study holistic health and acupuncture in order to bring you the best care.
Adding acupuncture to your healthcare regimen could be the beginning of your path to relief and lifelong wellness.