Bring Our Families Home Mural Unveiled in Georgetown
Community-based art project brings awareness to American hostages.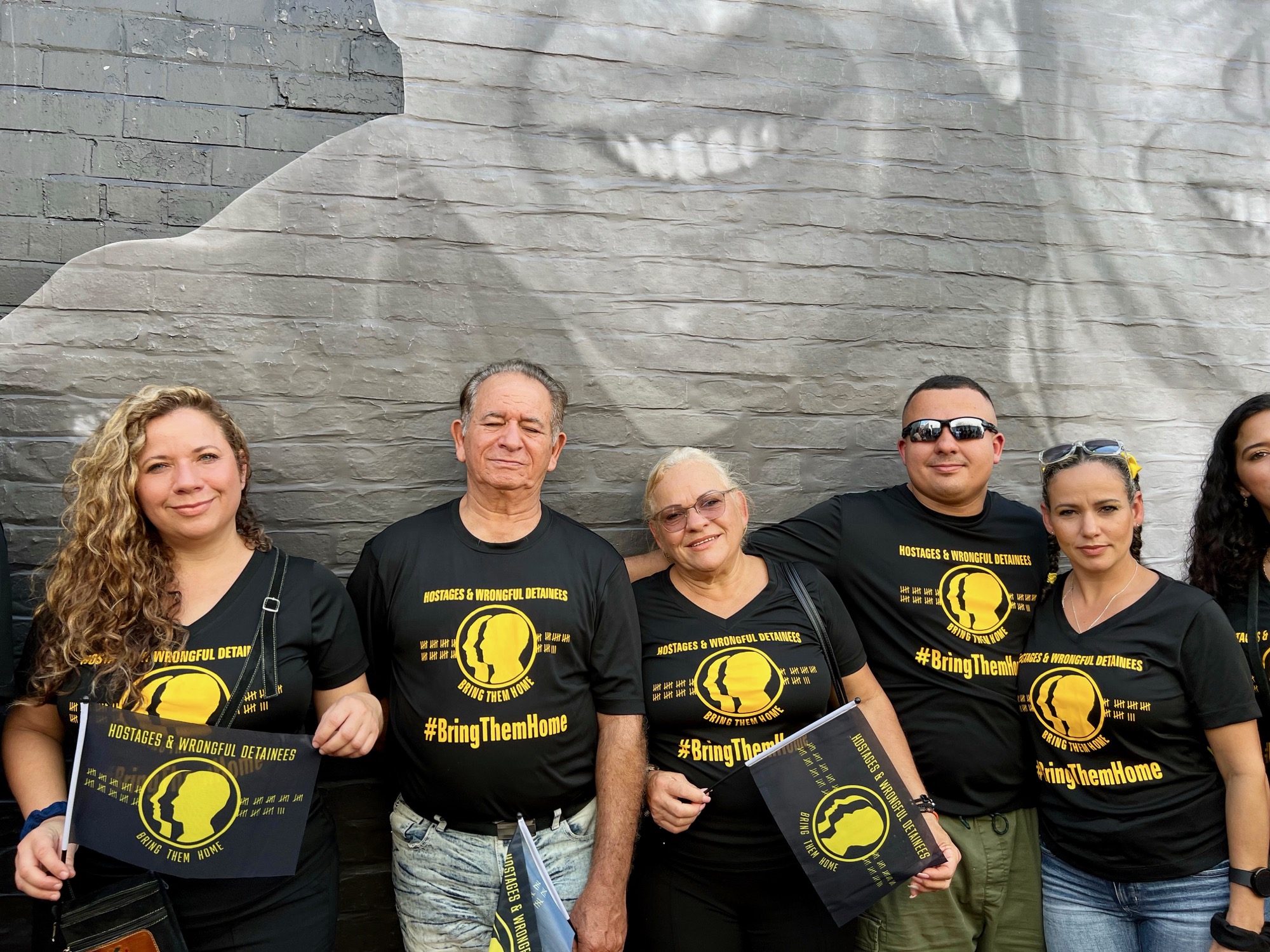 An emotional morning in a Georgetown alley (3125 M Street behind Levain Bakery) as hostage families and international press converged for the public unveiling of a mural to draw attention to the faces of 18 Americans held hostage or wrongfully detained abroad.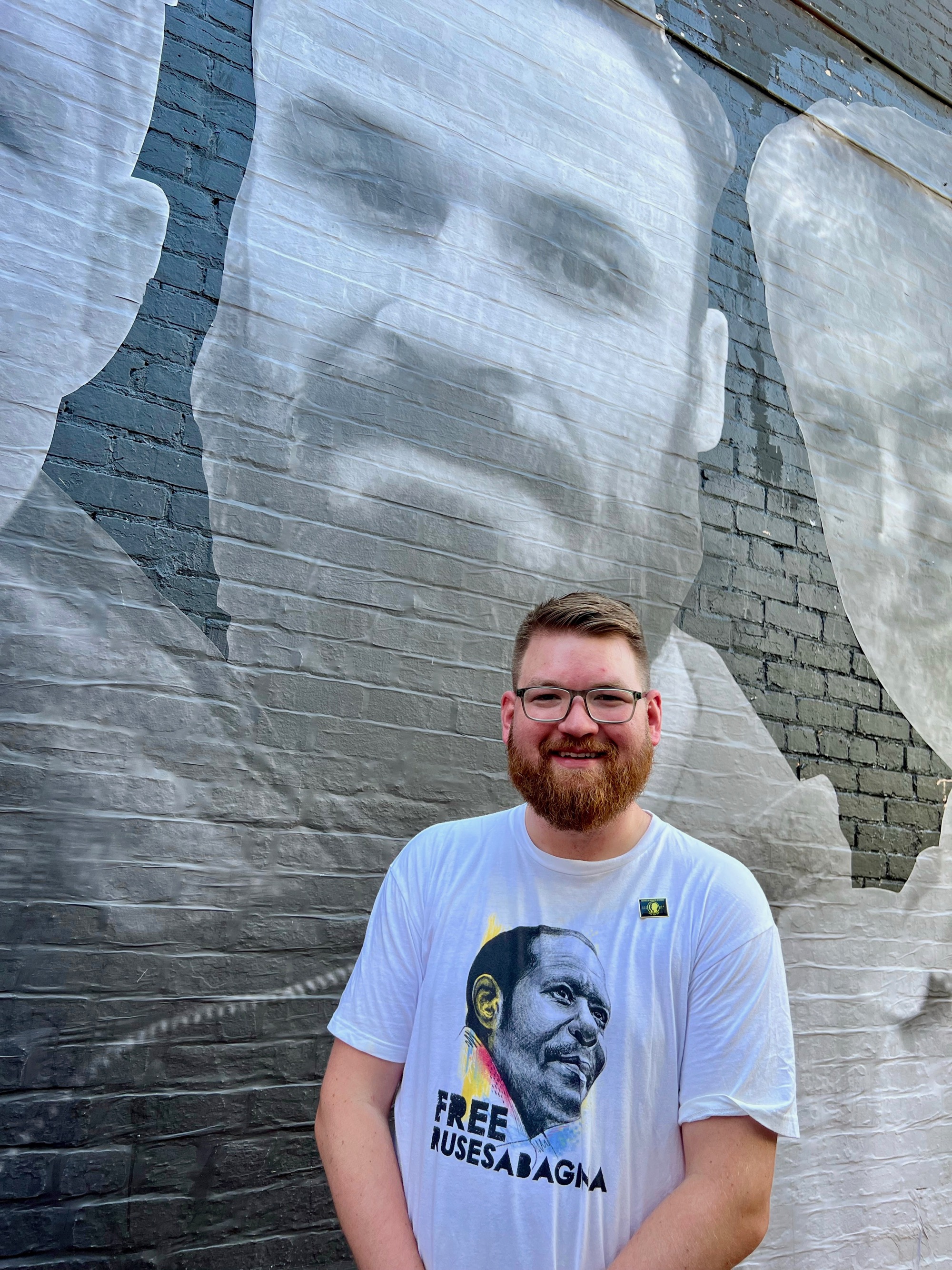 The artist, a young Iowan and Fulbright scholar, Isaac Campbell with the hands-on help of hostage family members, created and installed the wheat paste photographic mural. "Giving voice to the voiceless," Campbell explained the project was "an intense juxtaposition of faces," because in some cases the only photos the families had were more than a decade old. The technique, historically used for protest is "now far grander' but its ephemeral nature amplifies the time-sensitive issue.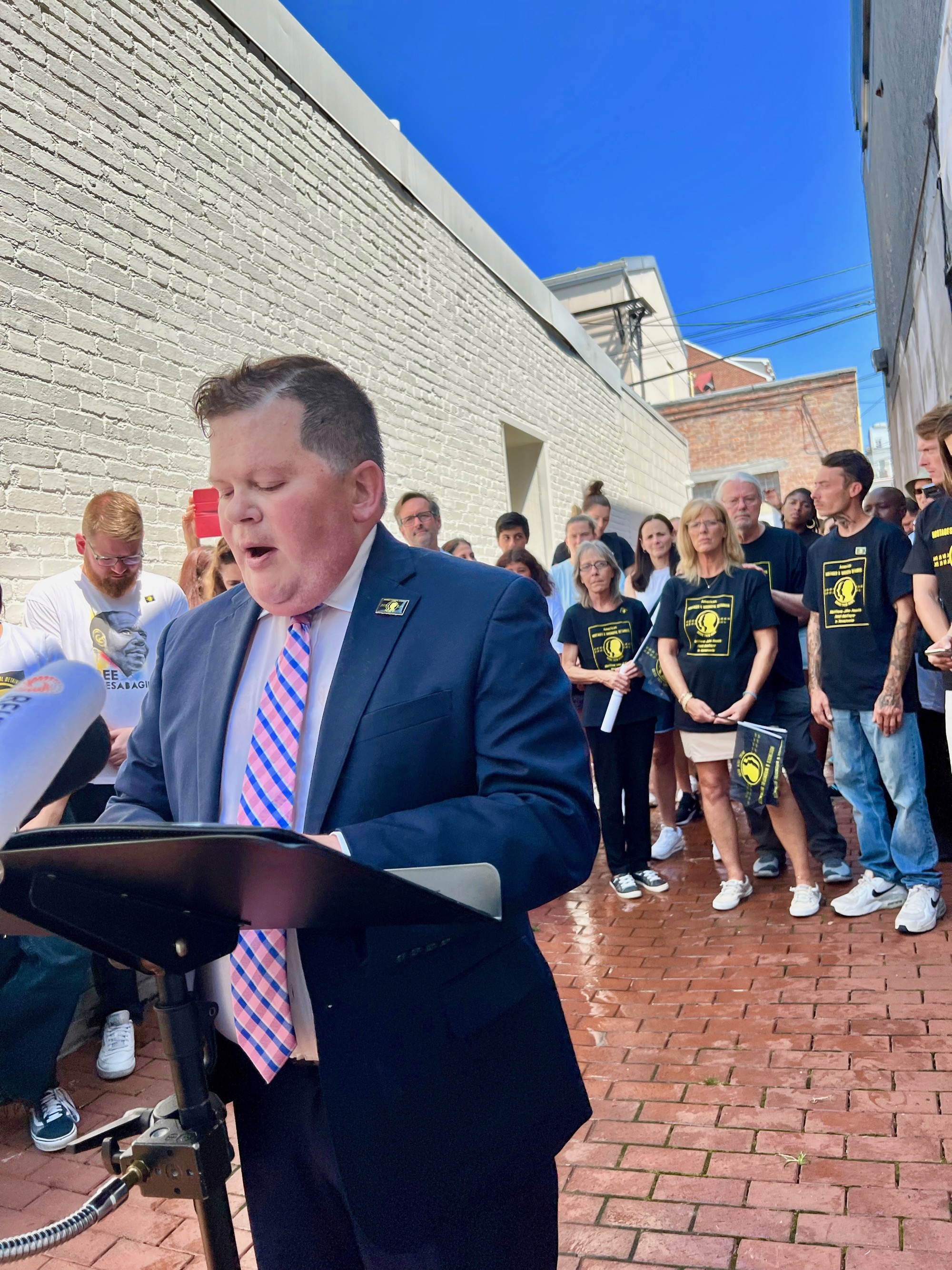 Jonathan Franks, spokesperson for The Bring Our Families Home Campaign stressed that those held "whose only crime is being American and who are now being used as political pawns."
According to the James W. Foley Legacy Foundation, there are actually 64 publicly known cases of Americans being held hostage or wrongfully detained around the world.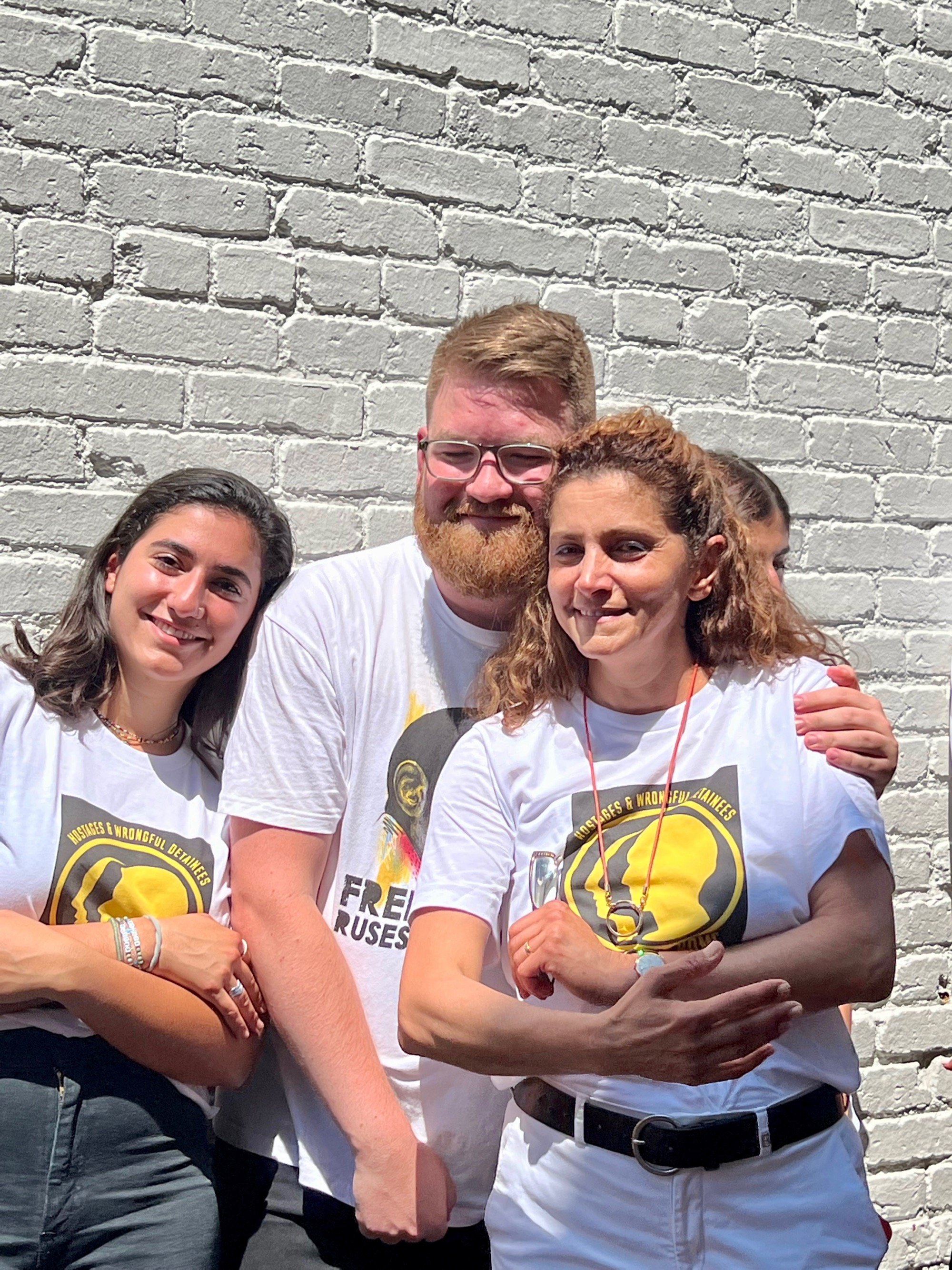 With this public mural, families of American hostages and wrongful detainees hope to increase attention to the plight of their loved ones, to educate the public about hostage diplomacy.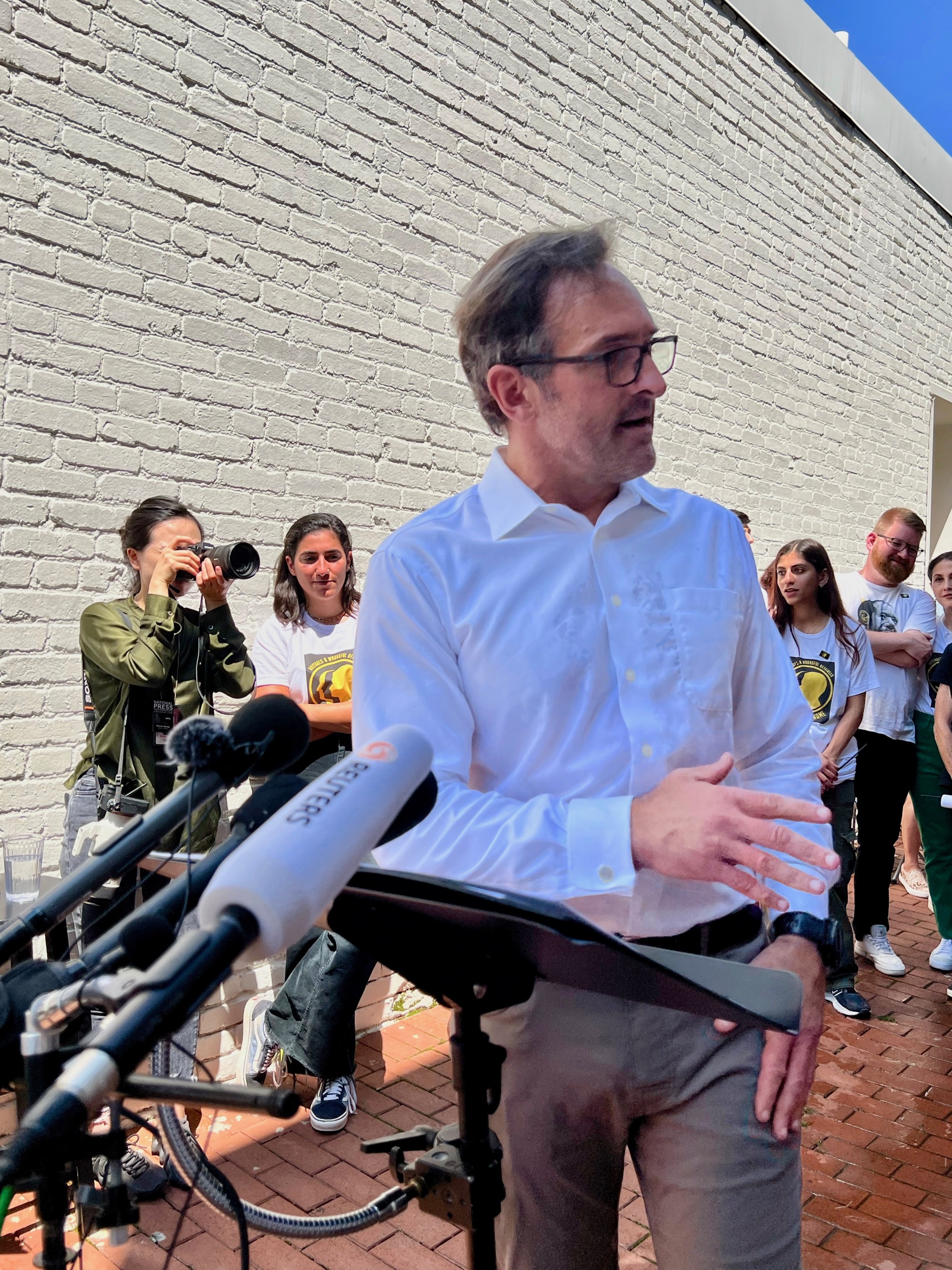 Roger Carstens, Special Envoy for Hostage Affairs at the State Department spoke about the Biden administration commitment to bringing them all home.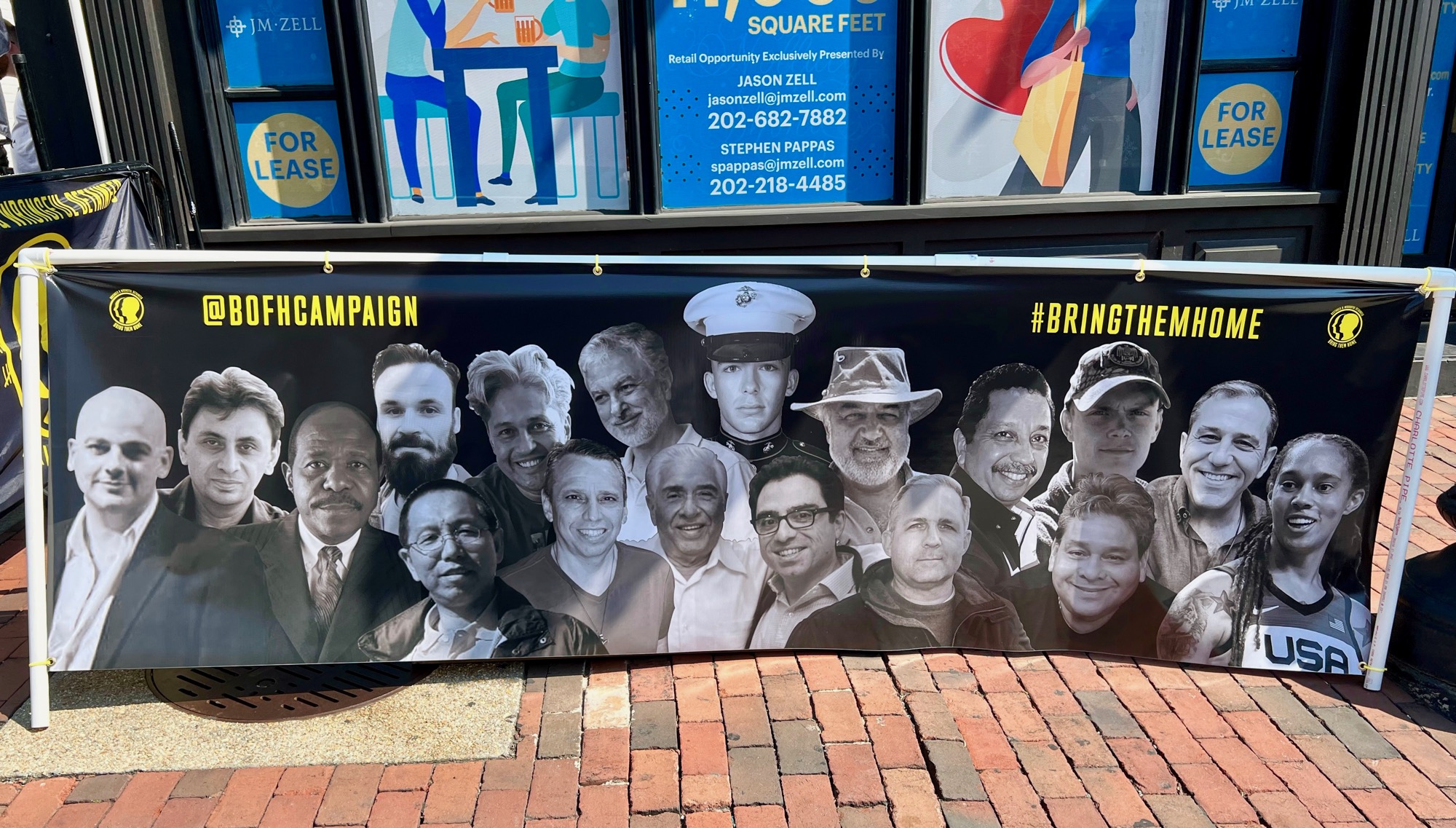 For more information, contact Jonathan Franks: jonathan@lucidpublicrelations.com or mobile: 310.713.4351