News
|
February 15, 2022
|
Bright Lights, DC Nights
Modernizing DC's more than 75,000 streetlights.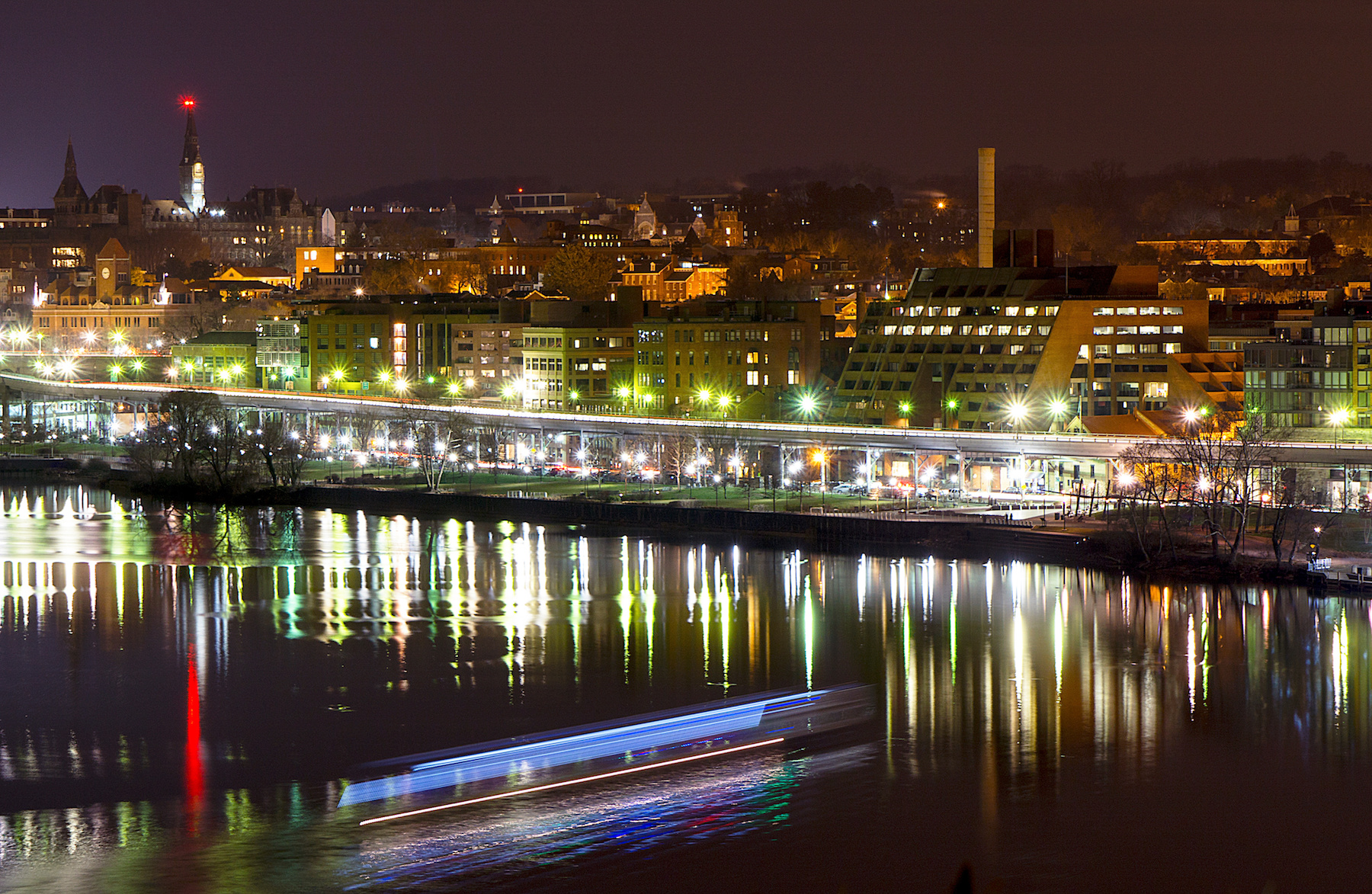 After a years-long process, the D.C. Council has approved a $309 million contract to upgrade the city's 75,000 streetlights with high-efficiency LEDs and Wi-Fi access points. "The D.C. Smart Street Lighting Project presents an historic opportunity to deliver upgraded smart infrastructure while saving the District approximately $76 million," wrote Mayor Muriel Bowser to the council ahead of the vote.
The project is being undertaken as a public-private partnership, or P3 — a first in the District. Under the arrangement, the selected contractor, Plenary Infrastructure DC, will finance the project and install the lights according to the District's specifications, and maintain them for 15 years. The work is scheduled to begin this spring and be completed within two years.
Some public spaces in the District will not be included in the lighting conversion. These excluded areas include federal land, such as around the U.S Capitol and on National Park Service land, as well as some D.C. property, such as city parks.
Replacing the fixtures will cut streetlight energy use in half, according to the District Department of Transportation, preventing 38,000 tons of greenhouse gas emissions each year — equivalent to not driving about 87 million miles. 
The new lights will feature remote monitoring and control functionality: lights that are out can be identified in real time; poles will have tilt sensors, so the city can be alerted to any that are tipping over; and lights will be dimmable from afar.
The new LED lights will also be more directional than the current high-pressure sodium lights, so more light can be cast where it is needed — on sidewalks and streets — and less light will shine into residents' windows and into the night sky.
The project will also include installing 239 Wi-Fi access points, greatly expanding the District's public wireless broadcast network.
The District's earlier attempts to convert to LED streetlights were stalled when residents complained of overly bright, harsh light. The LED lights in residential areas will be 2,700 Kelvin (equivalent to an incandescent bulb), and not substantially brighter than the old lights. Commercial areas will have brighter and slightly bluer lights, at 3,000 Kelvin.
No changes will be made to streetlight placement, or the style of the poles and luminaries, many of which are of historic design, dating to the 1920s.