A Brief Encounter with Hannah Yelland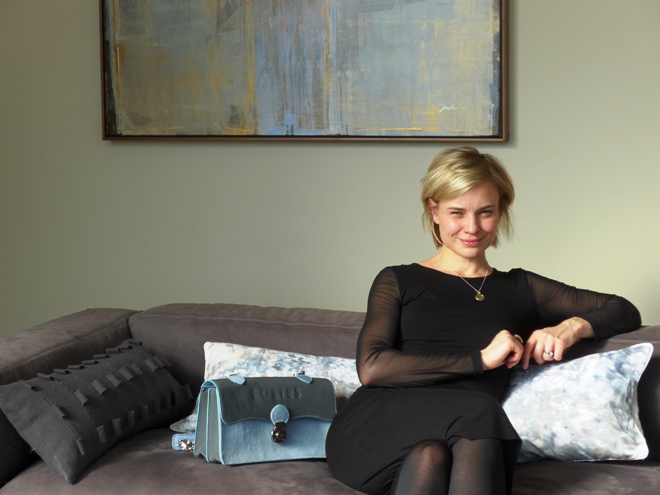 "I gravitated to Georgetown because it has a British feel," English stage actress Hannah Yelland told The Georgetown Dish. "Moving anywhere from where you've spent 33 years is difficult. Falling in love is the only reason to be away from your family and friends."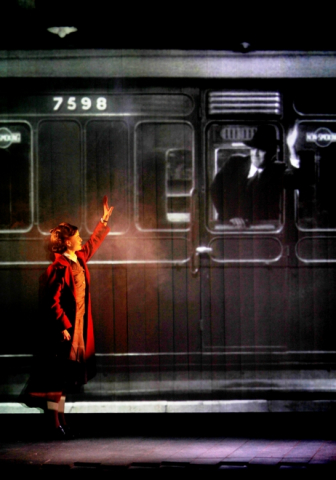 Three years ago at a chance meeting attending a friend's wedding in Scotland, Yelland met and fell in love with her husband, Michael Bahar, a Harvard-trained lawyer from New York, who is currently General Counsel for the Minority Staff of the House Permanent Select Committee on Intelligence here in D.C.
The Cambridge University-educated Yelland has appeared with her father, British actor, David Yelland, in a 2007/08 revival of The Life and Adventures of Nicholas Nickleby. Her other stage work includes starring as Laura in the Broadway production of Brief Encounter, for which she was nominated for a 2011 Tony Award for Best Leading Actress in a Play.
In April 2012, she played the title and leading role in My Cousin Rachel in Dublin, after having made her Dublin debut in 2005 playing Nora in Ibsen's A Doll House. Recently she played Hermione in the critically acclaimed production of The Winter's Tale in Princeton, New Jersey and the Shakespeare Theatre Company, Washington, D.C.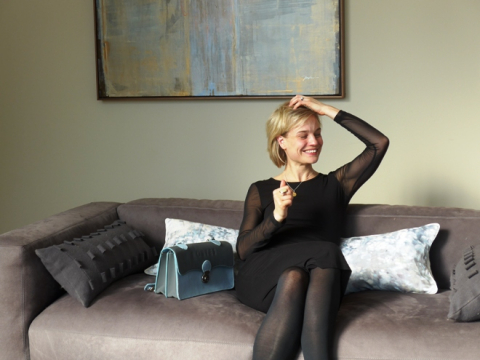 The lovely 37-year old accomplished thespian, a fan of POSTES, the French postman-inspired handbags launched this week on The Dish, was wearing the 'Hannah' bag named for her when she sat down for this interview.
"It's wonderful to work where I live," says Yelland about looking forward to commuting from her Georgetown residence to reprise her role of Laura in the Kneehigh Theatre Company production taking place the Lansburgh Theatre in D.C. of Brief Encounter later this spring. With kind words for author, Noel Coward, she continued, "At core, it's about the relationship between married people and what it's like to fall in love. If you take care of his script, it allows you to act on so many levels. It's a passionate and beautiful piece."
For Brief Encounter ticket information, visit Shakespeare Theatre Company.