The Bridges of Washington Boat Tour Sept. 23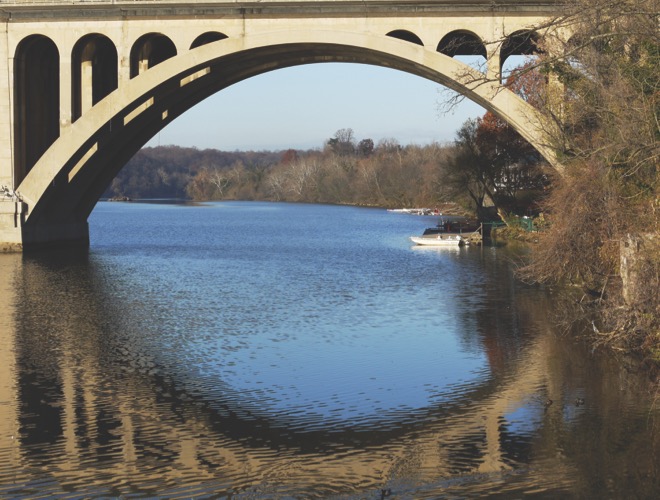 The Bridges of Washington Boat Tour will be held on Saturday, September 23, 2017 from 3:30 to 6:00 pm.
Washington's Bridges, Monuments, and Scenery are best seen from the Potomac. Early wooden bridges were swept away by floods, set alight by steamboat sparks, and ravaged by war. The spectacular, wooden Georgetown Aqueduct carried C & O Canal barges across to Alexandria. One of the earliest crossings, Chain Bridge, swung from chains. Some unbuilt bridges were architectural or engineering marvels, and today some need "infrastructure" conservation ASAP.
This guided tour will depart from Georgetown aboard the Harbour Belle and focus on bridges, past and present, as they contribute to the evolution of the City of Washington, its transportation needs, and its grand plan.
Guide Don Myer is the author of Bridges and the City of Washington, an architect, and a DC Preservation League Trustee. He formerly served as Assistant Secretary of the Commission of Fine Arts and Clerk of the Works of the National Cathedral.
The tour leaves from 3100 K St. NW. Pre-registration is required.
$75 DCPL & Historical Society of Washington DC Members
$100 Non- Members
Ticket includes guided tour, light food and beverages
Space is limited and Registration is required