Breakfast with Santa at Volta Park Dec. 3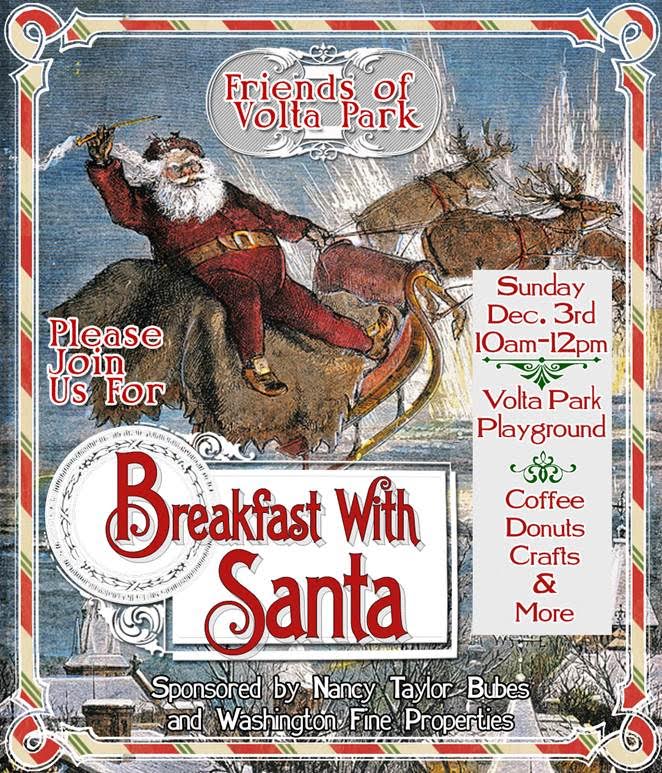 Please join the Friends of Volta Park as they gather to celebrate the season on Sunday, December 3rd from 10:00 am until noon for Breakfast With Santa!
Children young and old are invited to take pictures with Santa. He'll be bringing lots of friends and activities including Christmas carolers, holiday crafts, and Coach John's soccer school.
There will be complimentary coffee, hot chocolate, doughnuts and other baked goods.
Santa requests you please arrive early to see the magical sleigh ride.
Volta Park is located at 1555 34th Street in Georgetown.