Calendar
|
November 1, 2021
|
A Brasserie Liberté Thanksgiving
Brasserie Liberté celebrates Thanksgiving French style.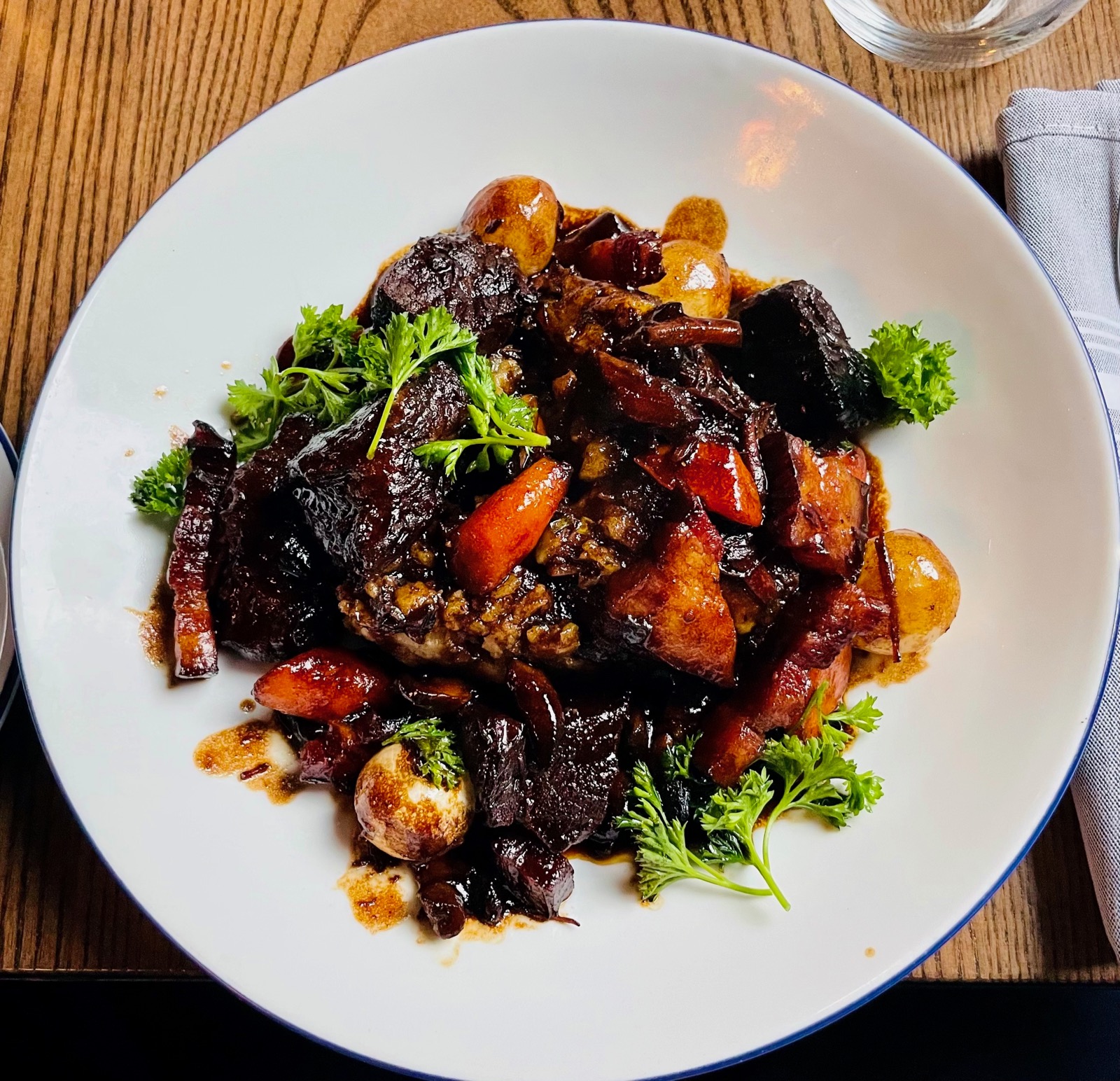 Brasserie Liberté celebrates Turkey Day with a 3 course pre-fixe menu for $54.95. 
Guests can select from a range of appetizers such as, "Butternut Squash Soup" with Spiced Pumpkin Seeds, and Crème Fraîche (V, GF); "Beet Carpaccio" with Burrata, Toasted Hazelnuts, Pomegranate Seeds, Orange Segments, and Basil Oil (V,GF); "Country Pâté" with Cornichons, Frisée Salad, and Grain Mustard; and more! As an entree, guests can enjoy traditional "Turkey Dinner" with Mashed Potatoes, Stuffing, Roasted Brussels Sprouts, Candied Yams, and Gravy or one of our signature French dishes. French dishes include, "Beef Bourguignon" with Bacon Lardons, Carrots, Pearl Onions, Mushrooms, and Smashed Potatoes (GF); "Seared Salmon" with Pommes Purée with Smoked White Fish, Medley of Vegetables, Asparagus, Corn Velouté, and Pickled Mustard Seeds (GF); and more.
For dessert, guests can select Pumpkin Pie or one of their signature desserts. Brasserie Liberté is serving the Thanksgiving menu from 11:00 am. to 10:00 pm. Make a reservation here.