Boutique hotel gets welcome in Georgetown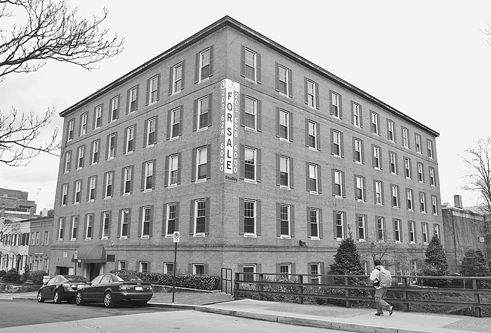 By Brady Holt...Current Staff Writer...
Developers proposing a 48-room "ultra-luxury" hotel along the C&O Canal won support from the Georgetown advisory neighborhood commission Monday.
Commissioners were pleased that the plans to repurpose an existing 31st Street office building will include few obvious exterior changes, but they asked the Old Georgetown Board to scrutinize plans for a small rooftop pool when the panel reviews the project tomorrow.
The Capella Georgetown hotel is expected to open in December 2012, according to a recent news release from the six-hotel Capella chain. Developers have been eying the five-story building at 1050 31st St., the former home of the American Trial Lawyers Association, since at least January 2009.
"This elegant and exclusive property will cater to a sophisticated and discerning clientele including global industry leaders, heads of state and other visitors," the news release states. "The Capella Georgetown shall feature magnificently appointed rooms and suites, in a highly private and secure environment, and will provide unmatched levels of customer service and room finishes."
Developers are planning a thorough renovation of the building's interior, architect Michael Winstanley told the neighborhood commission, but the exterior will get only a slightly larger canopy, new window frames and one "discreet" sign. The hotel is expecting to include a public restaurant overlooking the canal, he said, but it will otherwise emphasize privacy for guests.
"This is a hotel that's meant to be very quiet and unassuming with the character of guests that would be here, but still very elegant and tasteful," said Winstanley.
Some commissioners expressed concerns about traffic problems that might arise from a dignitary's entourage; Winstanley said all staging could be managed in the building's existing two-story underground parking garage. The garage has 24 spaces, but valets could fit 40 cars there, he said.
The roof's planned 12-foot-by-20 foot "plunge pool" also raised concerns for some commissioners regarding views to and from the roofs of nearby buildings. Winstanley said developers had already ensured that rooftop activities wouldn't be visible from the street; the commission asked the Old Georgetown Board to also consider other views.
In general, though, commissioners were supportive of the project. "You're taking a very drab building and dressing it up a bit, and we're very appreciative of that," said Bill Starrels, whose single-member district includes the property.
"We're turning a sow's ear into a silk purse here," added commissioner Tom Birch.
This article appears in the Oct. 5 issue of The Georgetown Current newspaper.