Bordeaux Vinexpo 2013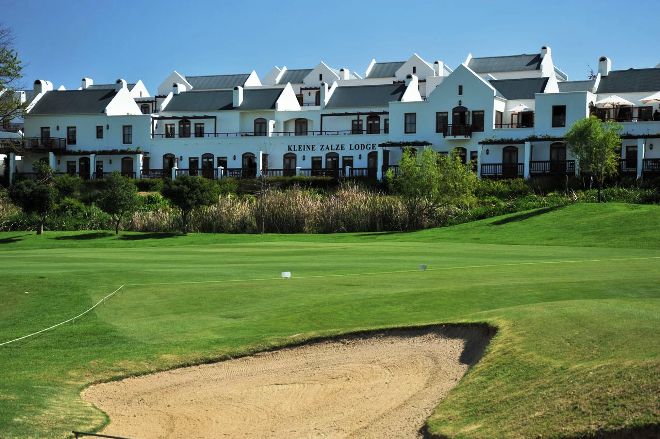 Vinexpo is the largest and most prestigious wine showcase event on earth. Not surprisingly, the show is hosted in Bordeaux, France, where I was fortunate to spend five days while attending this Vinexpo 2013. The event was started in 1981 by the Bordeaux Chamber of Commerce and features wines producers and wine buyers from all over the world. Also involved are négociants, a unique Bordeaux broker class that controls much of the world's Bordeaux wine supply. Négociants have the kind of political clout in the wine industry that would make our D.C.-area K Street crowd proud.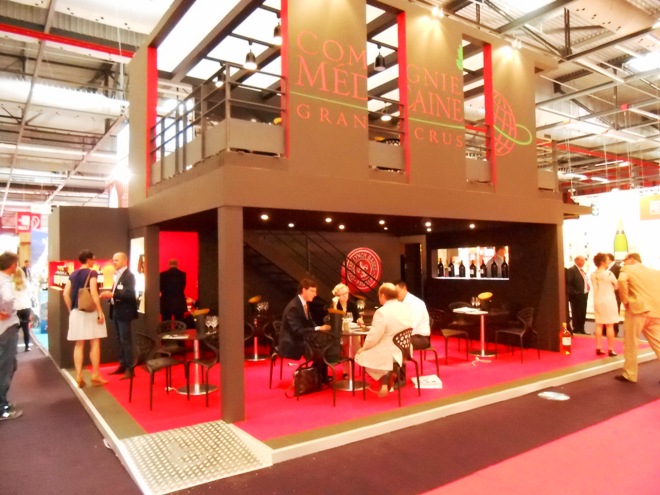 Bordeaux is not a large city, but it is ground zero for the global wine trade. As reported for 2012 in the FAO report for the United Nations, France produces a full 25 percent of the world's wine supply, and Bordeaux is by far the largest producing region in France. As a comparison, the U.S. now produces over 8 percent of the world wine supply. California represents over 90 percent of the U.S. wine production with about 3,500 producers. By comparison, Bordeaux has over 10,000 producers.
In this article, I move my focus away from American-produced wines for a couple reasons. One is that I was greatly disappointment by the U.S. presence at Vinexpo as compared to any other wine-producing country. Our booths were cluttered, not particularly welcoming and Lebanon and Austria seemed to have had at least an equal presence, and that needs to change. Also, I wanted to take the opportunity to share some insights into South Africa.
South Africa has a long and impressive wine culture and history, and perhaps due to its remoteness seems to have a very small foothold in the United States. Its terroir offers rich and diverse vineyard sites, and the primary wine regions are well known within the trade and to only some DC wine consumers.
Image

The most impressive wines tasted included those of the Morgenhof Wine Estate with vineyards located on the slopes of the Simonsberg Mountains just outside Stellenbosch. The team here has done an amazing job letting the character of its vineyard sites emerge fully in these impressive wines. The estate is owned by Anne Cointreau of the famed Cognac-producing family. If I had to pick personal favorites, they were the mineral-laden Chenin Blanc and the lush and elegant Estate Bordeaux Blend.
Image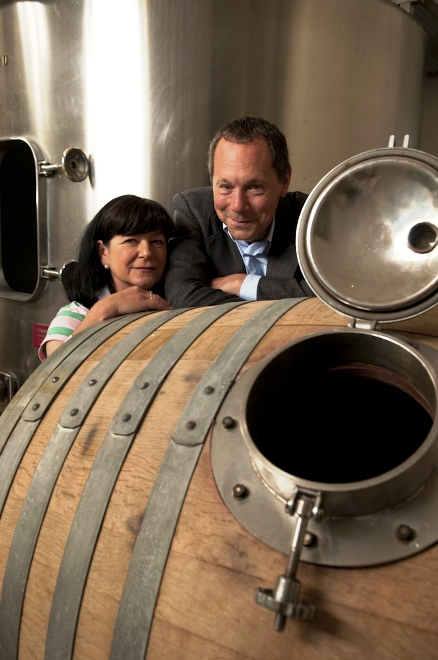 Another very impressive estate is the Kleine Zalze vineyards located primarily in Stellenbosch and throughout that area. Wine has been made at Kleine Zalze since 1965 and they also run a beautiful resort destination for visitors. I tasted the full gambit of their vineyard specific wines, and walked away very impressed and wanting more.
Interesting wine notables were around every corner, part of the fun of the event and here are a few I encountered while attending Vinexpo:
· Melanie Tesseron from another famous Cognac family which owns Chateaux Pontet-Canet in Pauillac. They use only certified organic and biodynamic Bordeaux Grand Cru classified estate vineyard fruit whose vines average over 40 years of age. (The family also owns Chateau Lafon-Rochet in neighboring St. Estephe, also a Grand Cru classified estate run by her cousin Basile Tesseron.)
· Bordeaux's Bad Boy himself, the original "garagiste" Jean-Luc Thunevin. Jean-Luc became known from the famous wine cult film Mondo-Vino that seemed to immortalize the term, of which his original wine making garage is still maintained as a private tourist attraction when one is offered the personal invitation.
· Anne Cointreau of the famed Cognac conglomerate (including the oldest House of Champagne, Gosset founded in 1584) who was personally pouring her Morgenhof estate wines from South Africa.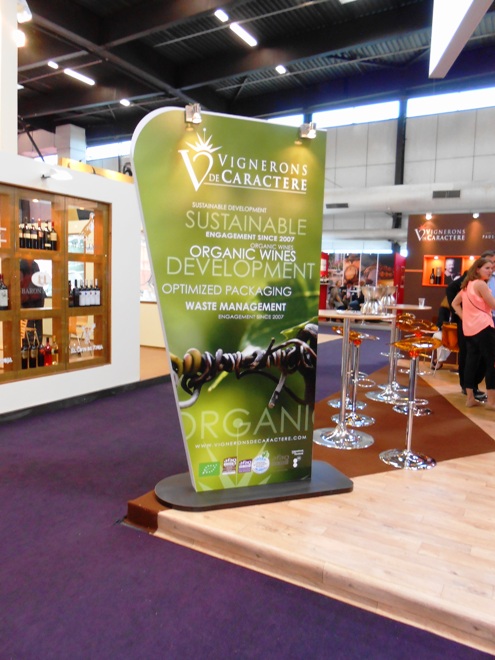 While Vinexpo is touted as the world's largest and most prestigious wine industry showcase even though the wine trade has consolidated into an overall wine and spirits industry. Sommeliers now getting certified by the Court of Master Sommeliers have to pass a knowledge test on spirits and cocktails, and even my Wine MBA program has been renamed the Wine and Spirits MBA. While some wine lovers including yours truly find this a bit unsavory, it is what it is. I was quickly reminded of this consolidation before even getting to Vinexpo on my first day.
On a bus ride over from my hotel I heard some fellow Americans speaking and one was about to launch yet another new vodka brand in the United States. His plan is to launch an Italian, hand-crafted vodka. Really I thought, what is this world coming to anyway? Do we need or even want another choice of vodka? Maybe it's just me but I was asking myself why, do we not have enough choice? To be fair, anyone with good quality grains and potatoes can make a very fine vodka. So what the heck, why not yet another new vodka and this time from Italy.
"Na Zdorovie!" (To your health in Russian.)
By Gregoire Poirier, Founder, The American Grand Cru Society®