Book party brings debt discussion to Georgetown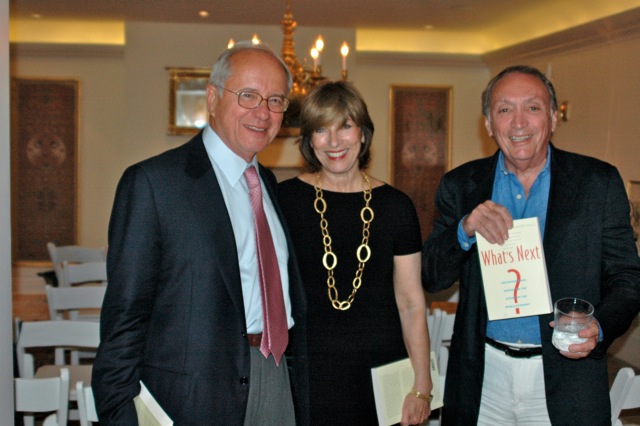 Conversations about debt and global economic turmoil came to Georgetown Monday as authors David Hale and Lyric Hughes Hale were hosted at the home of John Makin and Gwendolyn van Passchen for a lively discussion of What's Next: Unconventional Wisdom on the Future of the World Economy (Yale University Press).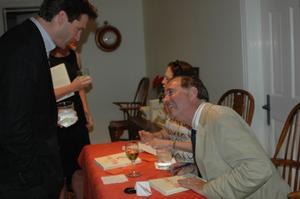 The book gathers the thinking of twenty leading economists and experts whose scholarship focuses on individual countries, how important current global issues will impact them, and what economic scenarios they most likely will face in upcoming years.
This kind of discussion can be missed in our soundbite-driven media culture. But the Hales aren't content to let scholarship get ignored by the blogosphere. They've started their own blog that bats around ideas like "the death of the dollar" and efforts to roll back new financial regs called Dodd-Frank.
And there is tweeting, too. David Hale is a Chicago-based global economist who serves as the Global Economic Advisor to the Commonwealth Bank of Australia and was formerly chief economist for Kemper Financial Services and Zurich Financial Services.
But he didn't start out in far-flung locales. Hale graduated in international economic affairs from the Georgetown.