Book Hill Farm Market Oct. 17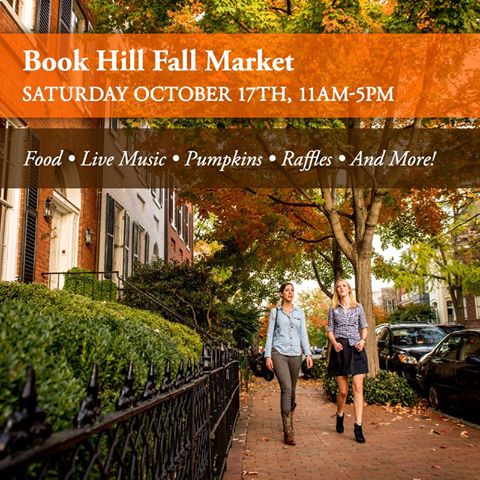 Date: Sat, October 17th 2015 - Sat, October 17th 2015
Get excited for fall with Georgetown's charming neighborhood-within-the-neighborhood!
Book Hill, along Wisconsin Avenue, between P Street and Reservoir Rd., is the home of more than 30 vendors participating in the Book Hill Fall Market on Saturday, October 17, 2015 from 11:00 am until 5:00 pm.
In addition to special sales from this cluster of independent shops, antiques store, galleries and cafes, expect live music, raffles, pumpkin and apple sales, children's entertainment, a photo booth, hot grilled sandwiches and more.This event is free to attend and sales will support the Georgetown Ministry Center.