Bonhams Sale of Fragonard Portrait Sets New World Record at $28 Million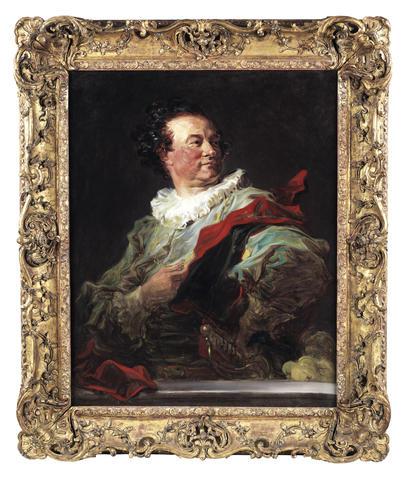 A major work by the 18th century French artist Jean-Honoré Fragonard, The Portrait of François-Henri d'Harcourt, sold for $28 million dollars December 5 setting a world record price for the artist at auction.
Martin Gammon of Bonhams Georgetown office reacted to the sale, "We were absolutely thrilled to bring this masterpiece to Washington, D.C. for a special preview at the Cosmos Club." The painting was the leading work in the sale of paintings and sculpture from the renowned collection the German philanthropist, the late Dr. Gustav Rau.
The Rau Collection preview was a special VIP event hosted by Bonhams in November. Gammon continued, "The result last Thursday is not only the world record for any Old Master painting sold this year, but also the world record for any French Old Master painting ever, and the 2nd highest price realized at auction for any painting from the 18th century. It is also certainly by far the highest price ever achieved for an artwork sold on behalf of a charity, and we are enormously pleased that the proceeds from this stellar result will go directly to supporting the critical work of UNICEF on behalf of children around the world." The proceeds will be used to benefit the Foundation of the German Committe for UNICEF.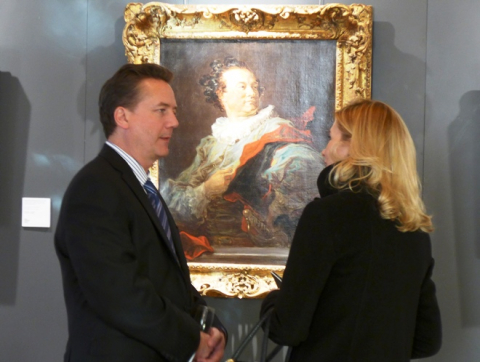 Bonhams' Group Head of Pictures, Caroline Oliphant, said: "We were thrilled to do so well for UNICEF. It was a real pleasure to work with this collection, particularly the Fragonard, over the past months."
One of Fragonard's famous 15 fantasy portraits, The Portrait of François-Henri d'Harcourt was the most significant of the artist's works to have appeared on the market for many years. Only two other fantasy portraits remain in private hands making this painting rarer than portraits by Frans Hals, Joshua Reynolds or even Rembrandt.
Jean-Honoré Fragonard (1732-1806) was a master of genre painting and a leading exponent of the Rococo style of which The Swing in the Wallace Collection in London is probably the best known example. In great demand as a portraitist in the dying days of the Ancien Regime, Fragonard fell on hard times after the French Revolution and although he continued to live in France he died in obscurity and poverty.
Fragonard's fantasy portraits – often depicting friends and acquaintances - were painted quickly with bold, fluid brush work which anticipated the Impressionists in bravura and technique. This style was referred to by some contemporaries as the artist's, 'swordplay of the brush'. The Portrait of François-Henri d'Harcourt is unusual among Fragonard's fantasy portraits because the subject is identified. Many of the other portraits are personifications of the arts rather than representations of named individuals.
For more information, contact Dr. Martin Gammon, Vice President of Business Development and Museum Services at Bonhams in Washington, D.C. at 202.333.1696.