Bonhams and Beasley Celebrate Partnership at The George Town Club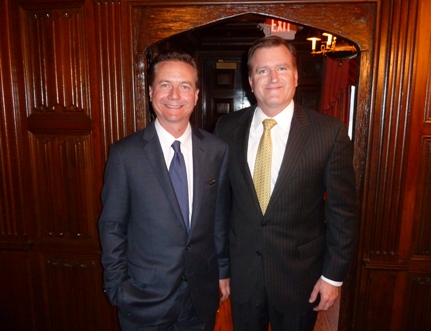 Thursday evening, two powerhouses: a luxury boutique real estate firm and a world-renowned fine art and antiques auction house announced their official partnership at The George Town Club. Friends and devotees came together to celebrate over cocktails and hors d'œuvres.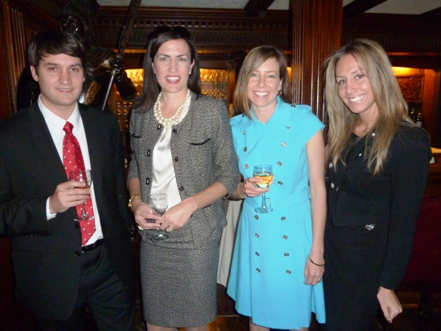 "We're so pleased to have Bonhams as a resource for our clients," said Jim Bell, founder and managing partner of Beasley Real Estate. "Beasley is always looking for ways to better serve our clients. It's a natural development to connect our clients, some of the biggest art collectors in the city, with Bonhams services."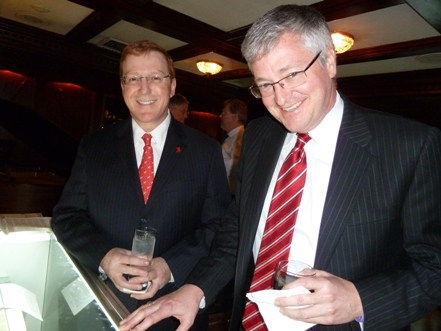 Bonhams, founded in 1793 in London, is one of the world's largest auctioneers of fine art and antiques. Now in Georgetown, the Washington, D.C. regional office is headed by Dr. Martin Gammon.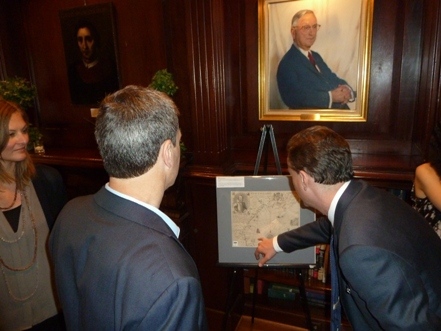 "Bonhams is delighted to be linked to a real estate firm with such deep roots in the community," said Gammon. "I look forward to working with Beasley clients and offering them our expertise and services as an international market leader."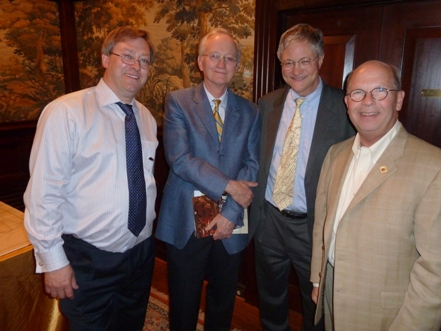 Bonhams brought a rare collection of historic American maps and manuscripts from their upcoming New York Books & Manuscripts sale, "The Mapping and Discovery of America."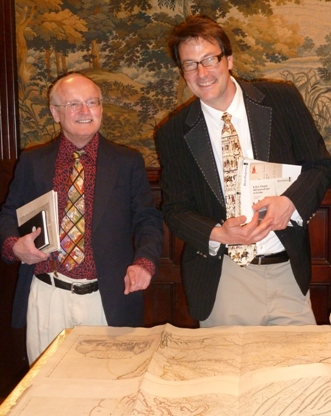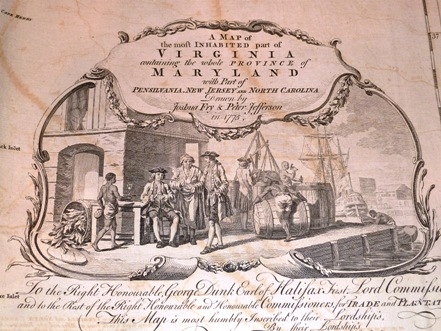 "We're very pleased to show some of these landmark books including the first book in which the word 'America' appears, and Columbus-era manuscripts. What a venerable place to show these historic documents." Gammon, of course was referring to the historic club, where this rare collection looked quite at home amid the wood paneling and 19th century paintings.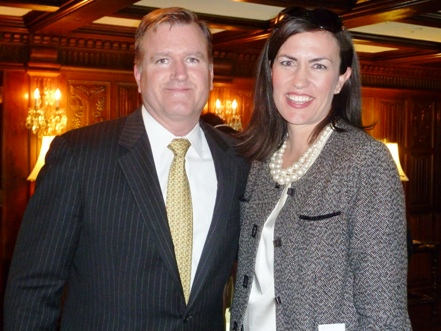 "It's great timing, really with great ideas. Bonhams just opened and so has Beasley," added D' Ann Long of Beasley.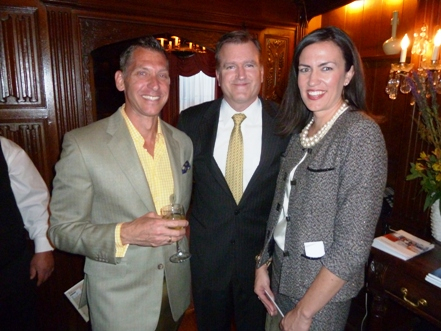 The two companies recognize their unique connection. Traditionally, the greatest art collections are housed in the world's most beautiful homes. The partners explain, "Through our partnership, Beasley and Bonhams will link the two together in a way that is effortless to all our clients."