Bones That Break & Joints That Ache Lecture at Georgetown Village Feb. 20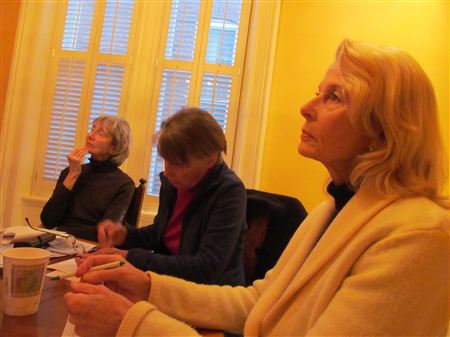 Georgetown Village will be hosting a health care lecture on February 20, 2014 at Blake Hall in St. John's Church starting at 6:00 pm.
Nurse Practitioner Janet Selway will be discussing lifestyle strategies and other options known to improve joint function and decrease arthritic pain. Osteoarthritis is the most common joint disorder in the US, affecting about 27 million people. While arthritis has no cure, there are things to do to make life with arthritis a little easier. Dr. Selway earned a Doctor of Nursing Science degree from John Hopkins and is currently the Director of Adult-Gerontology Nurse Practitioner Program at Catholic University. Her 25 years of nurse practitioner experience includes family practice in private offices and community clinics.
Physical Therapist Justine Bernard will instruct attendees how to promote bone health in order to avoid osteoporosis. Fifty-two million people have low bone density or Osteoporosis. About 50% of women will break a bone due to osteoporosis, and about 25% of men over the age of 50 willbreak a bone due to osteoporosis.
Refreshments will be served.
Please RSVP to 202.999.8988 or email: Lynn@georgetown-village.org
St. John's Church is located at 3240 O Street.