Bolshoi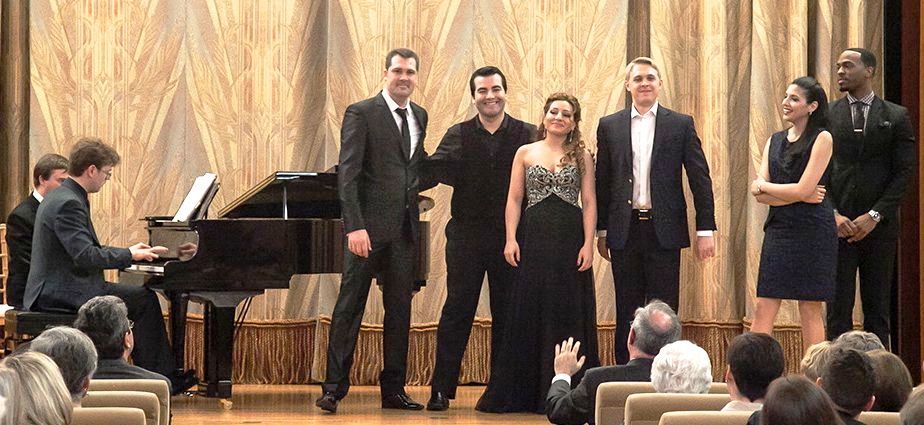 You may be able to see Russia from your house if you live in Alaska, but you could hear visiting artists from the Bolshoi at The Russian Federation on Monday night right off of Wisconsin Avenue.
Washington National Opera (WNO) and its Domingo-Cafritz Young Artist Program celebrated their annual cultural and musical exchange with Moscow's prestigious Bolshoi Theatre Young Artists Opera Program with a joint concert for more than 200 guests of Ambassador amd Mrs. Kislyak.
Since they arrived in the United States two weeks ago, the visiting young artists from the Bolshoi trained alongside their peers and worked with WNO music staff on current projects and upcoming roles, participated in Italian language classes, took stage combat lessons, prepared for competitions, and received advice on repertory selection.
They sang an audition for Domingo – Cafritz Young Artist Program founder Plácido Domingo and had a house audition for future casting consideration at WNO. WNO Artistic Director Francesca Zambello, who has a long history as a director at the Bolshoi and is fluent in Russian, led a roundtable discussion on career planning and audition techniques.