Bohemian Caverns Jazz Orchestra Perfoms at Dumbarton House June 29th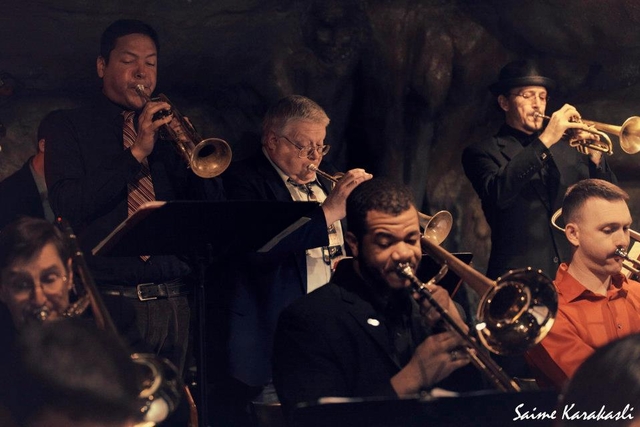 Enjoy an afternoon of jazz at Dumbarton House on June 29 for one of the 2014 DC Jazz Fest's "Jazz in the 'Hoods" concerts!
As part of DC Jazz Fest's 10th year running, Dumbarton House is excited to be welcoming the Bohemian Caverns Jazz Orchestra - named Best of DC Jazz: Large Ensemble in both 2011 and 2012 - to the North Garden for an afternoon of jazz. Chairs will not be provided and lawn seating is open, and blankets are encouraged. If you bring lawn chairs, please set them up at the rear.
No outside food, please, as food will be available on-site to benefit Dumbarton House, including wine sales by Tradewinds Specialty Imports ($6/glass; $10 for two; $8 champagne) and food. Bottled water and sodas will be for sale ($1 each). CASH SALES only.
This event will take place in the North Garden of Georgetown's Dumbarton House at 2715 Q Street.
Grounds open at 2:00 pm. Orchestra performs at 3:00 pm. Buy tickets here.