Bocce, Anyone?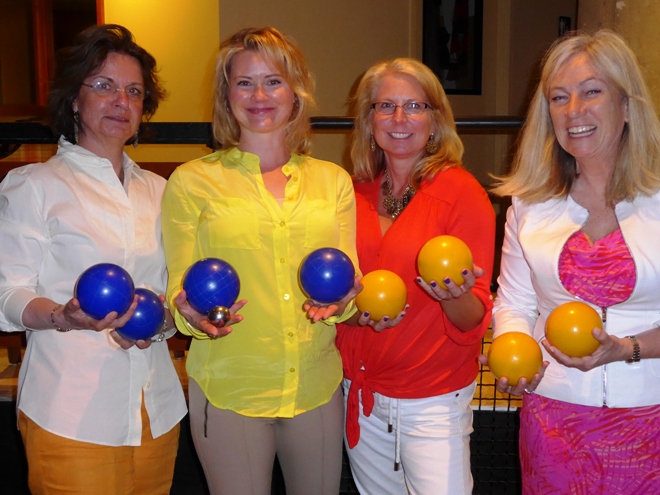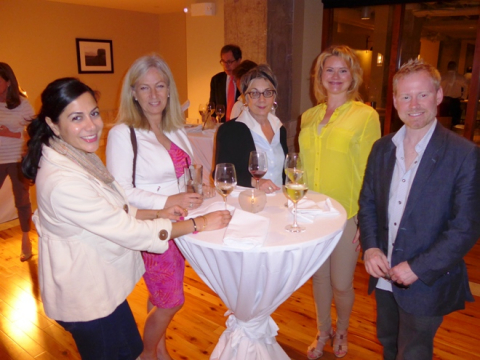 Contributors, advertisers and friends of The Georgetown Dish gathered Monday at Pinstripes for an evening of cocktails and bocce ball. Thanks to the stellar team at Georgetown's fabulous new bowling, bocce and bistro venue, invited guests enjoyed drinks in a private room, and, keeping with the theme of the evening's sport of choice, a buffet of delicious Italian-American cuisine.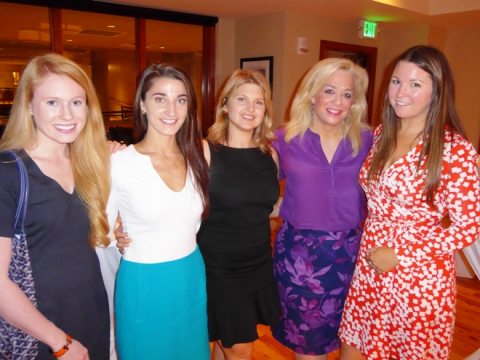 Appetizers included Angus beef sliders, artichoke bruschetta, and a variety of salads.
Desserts were served at courtside where guests were treated to a lesson in how to play bocce, and the group discovered just how competitive their teammates could be. Within minutes, the tape measures were out at all four courts.
Georgetown leaders Janine Schoonver and Jennifer Altemus, mingled with business owners Sara Mohktari and Kurt Snyder of Tari DC, POSTES handbag designer Claudine Sorel, and interior decorator Bonni Braverman.
The Washington Fine Properties team was represented by Kimberly Casey, Farleigh Jewett, Lauren Hakim, Channing Gibb and Virginia Goode. House of Sweden's Cecilia Browning chatted with economist Mark Bloomfield and Dish contributors Janet Staihar, Constance Chatfield-Taylor, Katherine Tallmadge, Oliver Devine and Don Alloway.