Culture
|
January 30, 2023
|
Bobbi & Sam Kittner at Dumbarton Concerts Art Gallery
Local artists showcase their stunning graphic and photographic work in Georgetown.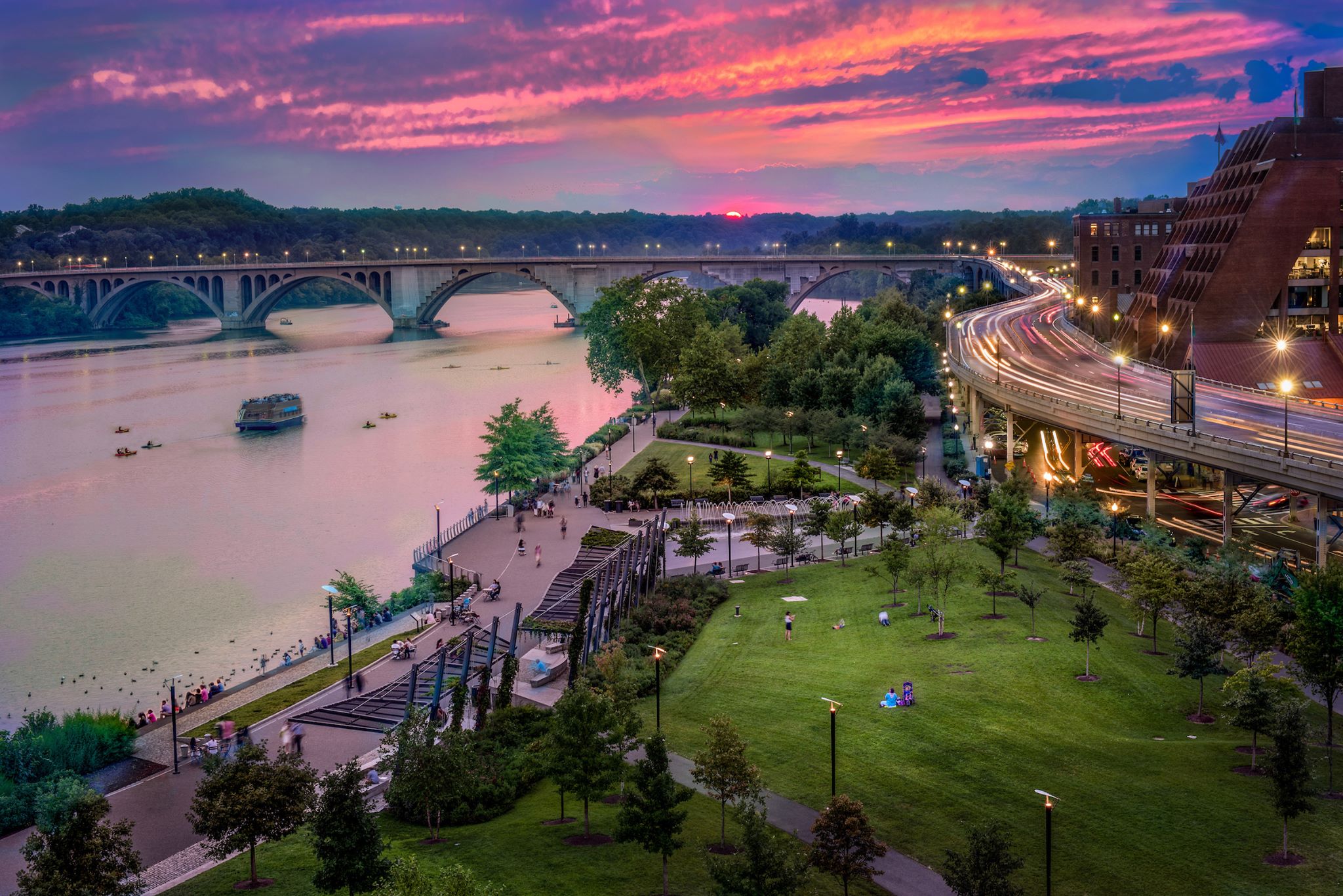 Dumbarton Concerts Art Gallery presents the work of Bobbi and Sam Kittner through February 15, 2023.
Bobbi Kittner is a self-informed mixed media artist from Takoma Park, Maryland. Her art explores cultural, identity, and environmental themes. She focuses on creating a series of pieces which allows her to fully develop a concept. Her approach incorporates using both found, as well as hand-painted papers to build collage constructs which are then painted, scratched or torn to make the final piece.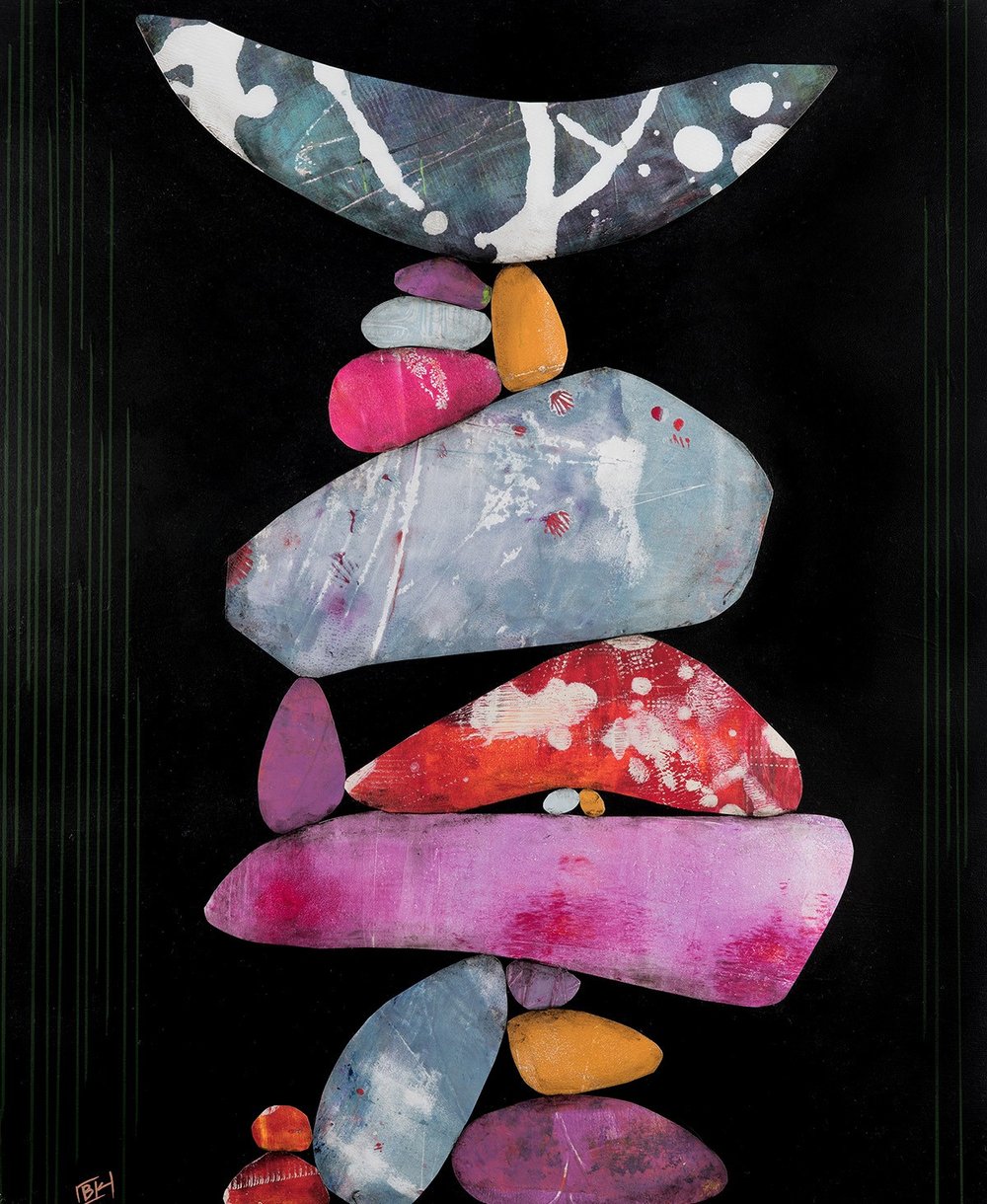 The Rock Alter series is an abstract body of work she developed during the summer of 2020 - the height of the pandemic. She found solace and refuge in both gardening and stacking rocks. The skipping stones from Alki Beach, the small rocks from English Bay in Vancouver, stones from a vacation cottage on the banks of the James River, pebbles found while enjoying Mount Rainier sunsets, rocks from her family's farmland in Kansas, as well as all the pebbles and stones she dug up in her own backyard, inspired and informed this series of work. Each piece is created using "stacked"paper rocks dedicated to finding hope and balance so that the impossible seems possible.
Her abstract collage work pays homage to her career as a print graphic designer where "the grid" played a prominent role. Echoing her design work, her abstract collage work starts with a dominant compositional form which is either reinforced or morphed through layers, textures and color intervals.
As a participating artist in the Art in Embassies program, her work has been included in several prominent collections of US Embassies. Previously she was represented by Plum Elements gallery in Charleston, South Carolina. She shows her work regularly at her Takoma Park studio.

Sam Kittner's photography connects people with places, showing activated spaces and helping define their stories. Kittner captures the authentic elements of a neighborhood, a building, or a person that make each unique, appealing, and approachable.
With roots in photojournalism and documentary photography, Kittner has been based in the Washington, DC area for over thirty years. Building on extensive experience photographing for major media publications, corporate communications, and public institutions, Kittner is known in the architecture, design, and urban development community as one of its leading visual storytellers.
In addition to photographing people, Kittner's multi exposure panoramas of cityscapes have garnered widespread recognition. His primary work for the past decade has been documenting urban development and the placemaking attributes of evolving neighborhoods, along with architectural photography of education and public-gathering facilities. Kittner's images tell powerful narratives of the human experience within the built environment.
His book, Faceless Faces in Public Places shows people exhibiting determination and hope as they interact with their daily environments amid the angst of the initial outbreak of the COVID in 2020, capturing the affection they show for their communities and the vital nature of place even during a pandemic. The book is composed of black-and-white street photography showing people wearing protective masks going about their lives in local neighborhoods within the Washington, DC, urban core.
Sam will be showing several of his Washington, DC large-scale panoramic images along with selected images from his book, Faceless Faces in Public Places. The book will be on sale during the show as well.
Dumbarton Concerts Art Gallery is located at 3133 Dumbarton Street in Georgetown.