Bob Schieffer & Honky Tonk Confidential to Perform Civil War Songs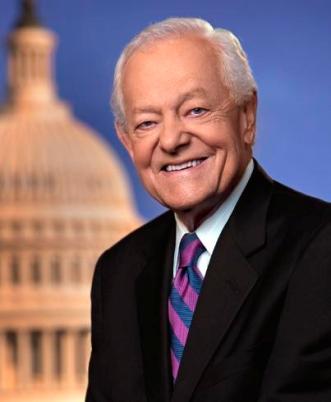 Face the Nation host Bob Schieffer, paired with a band instead of a politician, will sing Civil War songs instead of talking about contemporary wars on Thursday, June 14, at the Smithsonian's National Museum of American History.
The performance will be part of a special Flag Day performance of music from the recently acquired BMI Archives Confederate Music Collection.
The veteran CBS newsman will team with Honky Tonk Confidential, a D.C.-based country and western band, to perform songs selected from the larger body of sheet music in the collection. The performance follows a donation ceremony in front of the gallery that holds the recently restored Star-Spangled Banner, during which the museum will formally accept the donation from Broadcast Music Inc. Schieffer is a music enthusiast.
The free public event will begin at 11:00 am at the museum's Flag Hall, (Constitution and 14th Street NW).
The works in this collection will enrich the museum's existing collection of Civil War-era music, which includes some 300 examples of Union music but only 15 Confederate pieces. The donation consists of 83 pieces of sheet music published primarily in the South between 1861 and 1868.
"The collection enables the museum to document a crucial period in the nation's history," said Marc Pachter, the museum's interim director. "Songs played an important role in creating a sense of nationalism in the Confederate states, and the lyrics and the illustrations of the sheet music provide insight into the experiences, emotions and concerns of the people living during the Civil War."
Twenty pieces of the Confederate sheet music are on view outside of the museum's Archives Center, located on the first floor, through July 13. They give visitors the opportunity to explore the role of music during the Civil War, particularly about how the goals and values of the Confederacy found expression in sheet music and how sheet music expressed themes common to both sides during the war. Music and songs in general reflect a nation's cultural values, and the political ideology and economic concerns of its people.
Some of those concerns and ideology wouldn't fly today, of course, but collecting and maintaining these historical artifacts helps us understand who we are now and how we got to this point.
"This donation represents another step in our long partnership with the Smithsonian, supporting the museum's initiatives to tell the story of American music throughout our nation's history," said Del Bryant, BMI President and CEO. "We are pleased that these rare examples of music from the Civil War era are available in a special display and became part of the Smithsonian's permanent collection."
The museum preserves many objects relating to the Civil War, both from military and civilian perspectives and this display is part of a Smithsonian-wide commemoration of the 150th anniversary of the Civil War.
For more information, visit Civil War 150.