Blues Alley Youth Orchestra Perfoms Dec. 1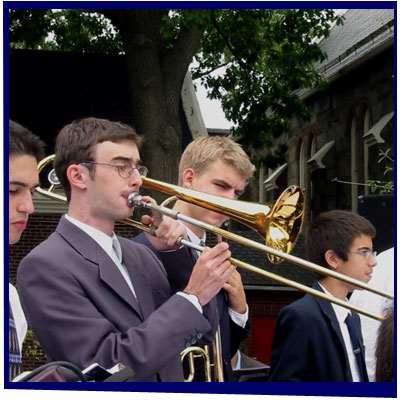 The Blues Alley Youth Orchestra will perform Monday, December 1st at Blues Alley in Georgetown.
Founded in 1985, the Orchestra, along with its parent Blues Alley Jazz Society, performs varied musical selections by such successful jazz composers as Duke Ellington, Dizzy Gillespie, Charlie Parker, Miles Davis, John Coltrane, Chick Corea, Herbie Hancock and others.
The Orchestra typically contains a full accompaniment of brass, strings and percussion and attracts student musicians from Frederick to Fredericksburg. Students also take part in both civic and educational trainings as they perform in senior centers, at community functions and inside houses of worship.Comprised of accomplished student musicians ranging in age from 14-17 years old with their mission to preserve and promote the big band jazz genre, the Orchestra, now in its 25th year, has performed at such mainstay venues as The John F. Kennedy Center, The Smithsonian Institution, Voice of America, Carter Barron Amphitheater, Wolf Trap, Blues Alley and elsewhere.
For tickets, click here.
Blues Alley is located at 1073 Wisconsin Avenue. Tel: 202.337.4141