Blues Alley Staying in Georgetown?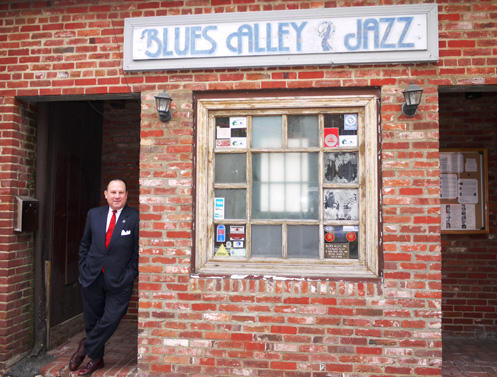 According to Monday's Washington Business Journal (WBJ), Georgetown's historic jazz club, Blues Alley may be relocating or expanding.
As The Georgetown Dish reported in 2010, Harry Schnipper, Blues Alley's Executive Director (and only its third owner), Schnipper is as passionate about bringing "all things jazz to Washington" as he is about preserving America's "last club standing", the nation's oldest continuing jazz supper club.
Schnipper discussed his plans with WBJ about, "possibly locating in CityCenter, with PN Hoffman about possibly locating to the Southwest Waterfront, with Hyattsville and Alexandria on the same subject, and he's on the short list to operate the D.C.-owned Lincoln Theater."
In an effort to keep the club in Georgetown, Ward 2 Councilman Jack Evans recently introduced a bill to provide "historic music cultural institutions" with a 10-year property tax abatement and deed recordation and transfer tax abatements, for newly leased or purchased property in the District.
But will that be enough to keep Blues Alley in Georgetown?
Read more here.