Blues Alley Jazz Society Summer Camp in July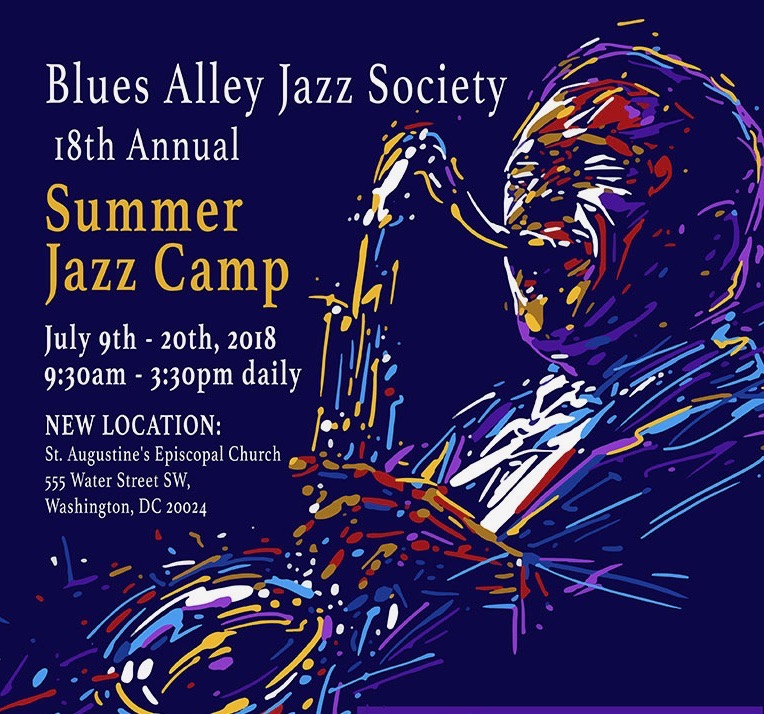 Blues Alley Jazz Society presents Summer Jazz Camp in July at St. Augustine's Episcopal Church at 555 Water Street SW.
The Blues Alley Youth Orchestra is a premier middle school /high school program for jazz students. This two-week program, designed and instructed by a select team of faculty, serves as a rigorous training opportunity for up to 50 of the most dedicated jazz students who are entering grades 8-12. Students will apply online and participate in one of two big bands, multiple performing small combos, daily masterclasses, as well as experiential instruction in aesthetics, culture, history, performance practice, and pedagogy. In addition to this educational component, the students will participate in a public performance featuring the student combos, student big bands, along with the Blues Alley Camp Faculty during the summer of 2018.
Tuition: $500 (tuition assistance available) Program Length: – 2 weeks Program Dates: Mondays through Fridays, July 9th, 2018 – July 20th, 2018 Time: 9:30 am – 3:30 pm (arrival: 9:00 am)
To register, click here.
*/