Blueberry Kuchen
The perfect summer dessert.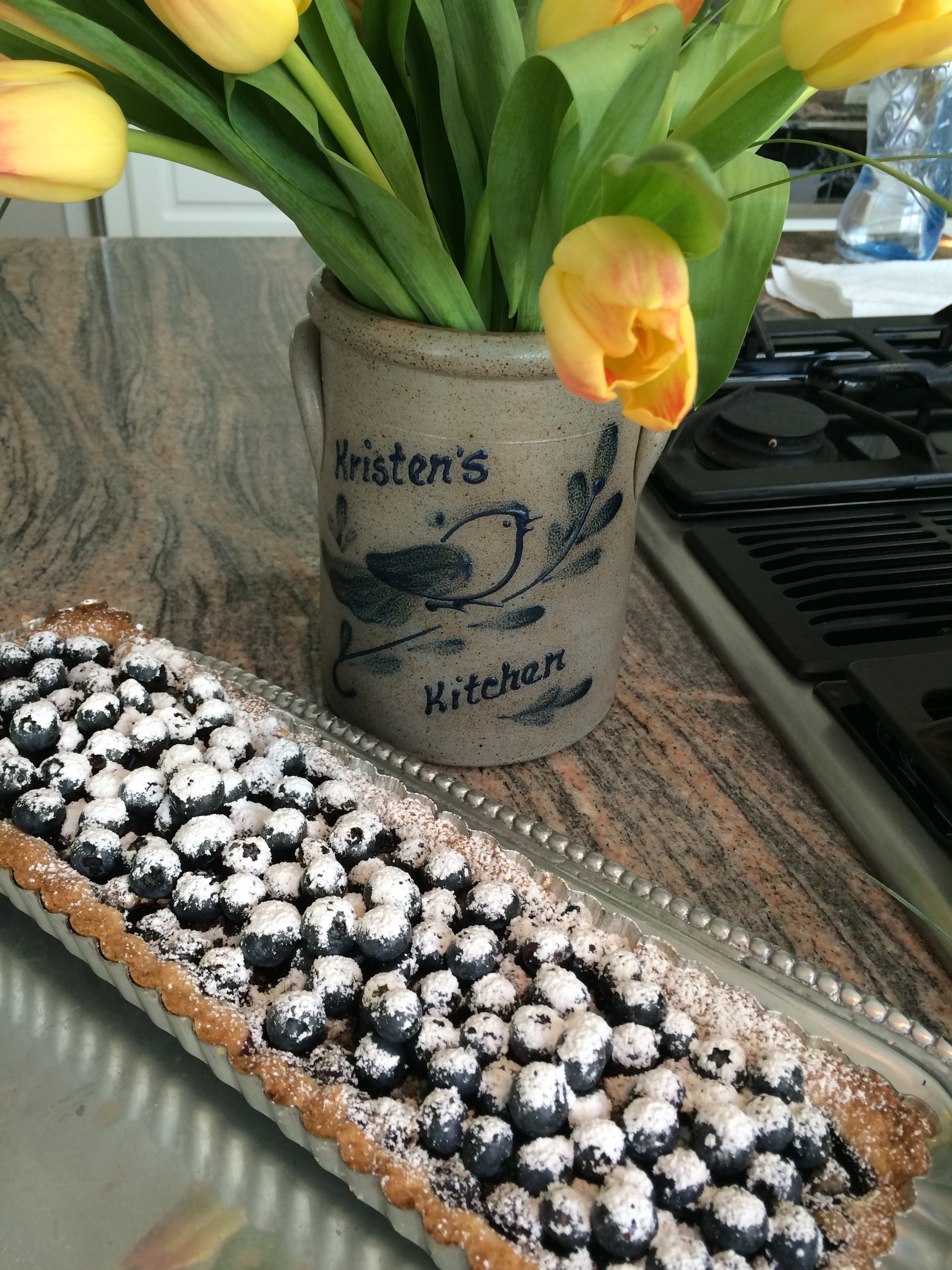 This recipe is deceptively simple to make and never fails to wow the lucky diners who enjoy it. 
When I was sixteen, I spent the summer on Nantucket working as a mother's helper. Those were the good old days of Nantucket reds, newspapers from the Hub, and Portuguese bread made on a side street. The recipe for Blueberry Kuchen was a hand-me-down recipe from the family I was working for, and I was sworn to secrecy when they shared it. 
This perfect summer dessert combines a short buttery crust cooked with cinnamon-spiced blueberries, then topped with fresh blueberries and a sprinkle of confectionary sugar. 
Over the years, I have made Blueberry Kuchen for love and money thousands of times. It is a treasured dessert enjoyed by friends and family and a signature treat from the years I had a catering business. 
It's been almost fifty years, and the 4th of July is the perfect time to share the recipe. In fact USA Today reached out and wanted to include it as their first recipe in a red, white and blue line up of festive foods Check out this story on usatoday.com.
You can always visit me at The Culinary Cure for culinary inspiration for health and happiness. Message me if you make the recipe and let me know how you like it.
Eat Well. Be Well.