Blue Crush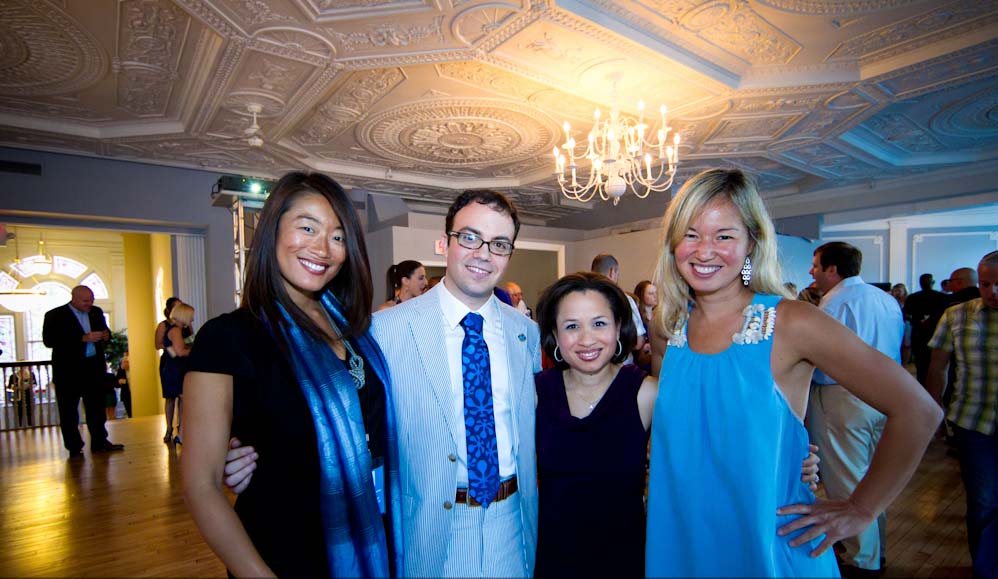 The architecturally exquisite space now housing the new strength training/yoga center Stroga in Adams Morgan was the site of the first annual Chris4Life colon cancer Blue Crush benefit Tuesday. Hosted by Philippa P.B. Hughes' Pinkline project and the Chris4Life Colon Cancer Foundation, the event drew over 300 guests who supped on savories from Hudson Restuarant, sipped cocktails and enjoyed performances from some of the area's most talented artists including City Dance Ensemble, Grammy nominee Christylez Bacon, low end string quartet, Acoustic set by Evan Bliss, and indie rock band The Four Horseman.
Presentations by visual artists included Sondra Arkin, Billy Colbert, Mike Dax, Dana Ellyn, Matt Sesow, and Kelly Towles. Guest heard inspirational speeches from families and tributes from director Michael Sapienza, Pamela Sorenson of Pamela's Punch and more.
The event was sponsored by Pamela's Punch, Stroga, MASH Pit, Boxwood Winery, Hudson Restaurant, The Pinkline Project, Absolute Vodka, Moshe Zusman Photography, Actualize Studio, 463 Communications, Just Consulting, and Hypnos.
Guests included Maurisa Turner Potts of Spotted MP, Ashley Taylor, Fashion For Paws' Tara De Nicolas, health practitioner Caroline Alexander, and Pink Line Project's Philippa P. B. Hughes.
Chris4Life Colon Cancer Foundation was established
Image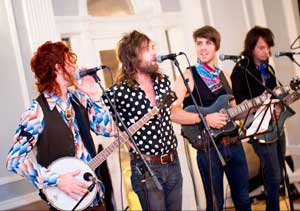 in the spring of 2009 when Chris Sapienza - a loving wife, dedicated mother of four, musician, and small business owner was felled by the disease. The foundation is committed to eliminating the threat of colon cancer around the world—finding a cure.
The Four Housemen