Blessings for America from France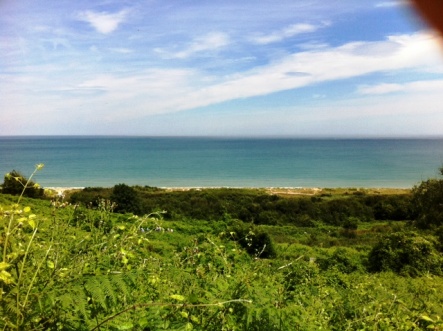 With the top down under a blazing sun zooming toward Dulles airport Saturday, the wind whipping my friend Judith's hair as Madeleine Peyroux sang "I'm going to miss you when you go," the setting couldn't have been lovelier -- a dear friend dropping me off at the airport for a week in France.
So I burst into tears.
"What's the matter?!" she asked. Nothing was, nothing at all. I was on my way to a week of delicious fun, first visiting a friend in London, then joining my cousin Andrea in Paris before heading to the Loire Valley to visit more family and enjoy La Dolce Vita. So why the flood of tears? Was I going to miss my country for a week? Sure, joyfully so. Would I miss my friends? Of course, but traveling, especially overseas, has always been an exquisite pleasure for me.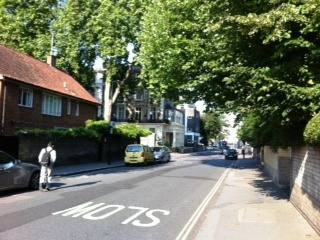 At age 17 I spent a summer in Shanghai, learning Chinese. At 22, I packed my knapsack and headed to Africa, where I worked as a freelance radio reporter for the Voice of America, Radio France and Deutsche Welle. Then it was Berlin and Eastern Europe after the wall came down. I have been blessed to have lived and worked in fascinating places, and loved practically every minute.
As I stood at the back of the plane near my seat in steerage on United saying good-bye over the phone to my dear mother, a steward surreptitiously handed me a glass of champagne. He returned later with another. In my dreamy state, more tears washed my cheeks. Why?
My friend Adam, who is British, said he gets emotional crossing the Big Pond. Also, I'm headed to the beaches of Normandy, Omaha, Utah, Point du Hoc, where at 6:30 on the morning of June 6, 1944, allied troops taking on massive Nazi battalions stormed the coastline, took precarious hold of a beachhead, and changed the tide of World War II, bravely turning back the prospect of a totalitarian grip on the world.
As I prepared for the trip, Andy and Emma Sutherland, owners of Ivy House, couldn't accommodate me at their B&B but actually called me in Washington to help me figure out how to see the beaches and battlefields by bicycle. "We love Americans," Andy said. "We love the can-do spirit and we really appreciate that you come here and spend your money" in an otherwise difficult rural economy.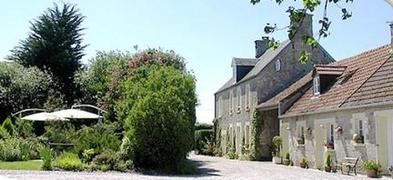 This sentiment turned out to be shared in London, where Adam and I tripped upon a pub full of 70-ish Britons, stacked like sardines around a piano, belting out songs about kicking out Nazi troops and welcoming the Americans of WWII.
So it's hard not to feel blessed to the point of joyful tears at the prospect of having the freedom - financial and political - to soak up the pleasures of a beautiful journey abroad, deepened by the poignancy of being able to remember, up close, an incredible human effort that symbolizes the freedom of all people. And to remind us how precious freedom is, near the anniverary of our own nation's recent, unlikely birth.
God bless America. My eyes are dry -- and wide open.