Bistrot Lepic Celebrates 20 Years in Georgetown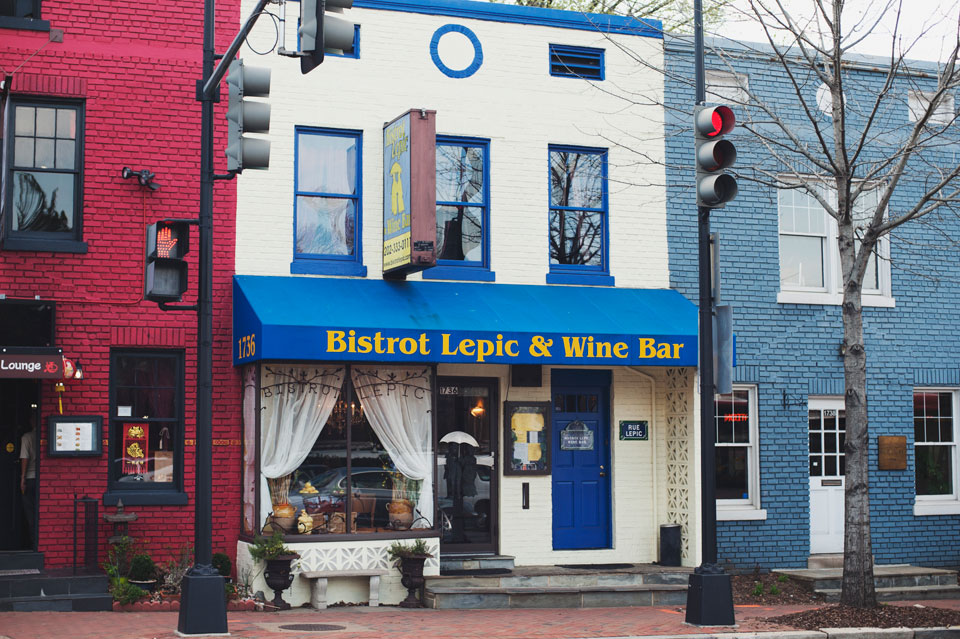 Celebrating 20 years as Georgetown's favorite Parisian bistrot, Bistrot Lepic is offering its guests a very special menu available for 20 consecutive days, from Monday, March 9th until Sunday, March 29.
Many of the favorite dishes that have made Lepic famous over the years are included. And what's a celebration without a little bubbly? A complimentary glass of champagne is part of the menu!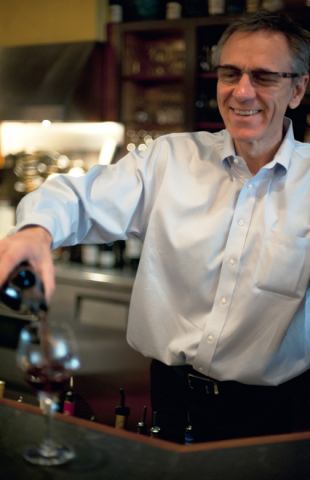 Bruno Fortin, Lepic's founder/chef/ owner will be at the restaurant during the 20-day party to chat with guests.
Since April 1995, when Bistrot Lepic opened its doors, the restaurant received a hearty welcome to the neighborhood. Because of Bruno Fortin's simple, yet excellent cooking, the little bistrot began to build its reputation not only in the neighborhood but throughout the city. Word of its fine food, ebullient service and relaxing surroundings spread and it wasn't long before Bistrot Lepic captured the attention of local and national food critics.
Within the first year of business, Bistrot Lepic could already boasts having culinary laurels placed at its doorstep. In January 1996, Bon Appetit named Lepic "One of the Top 10 new restaurants in the country"; the Washingtonian gave Lepic the honor of being the year's "New Best Restaurant in Washington" and the bistrot also quickly made its way into Zagat's list of dining recommendations. "I was expecting to be successful, but not so fast," said Fortin."I had no idea the location was that good."
The cozy restaurant soon became crowded - so much that customers dared not to tell others about the restaurant for fear they would not be able to get a reservation for themselves. In 1998, Town & Country magazine listed Bistrot Lepic as being "Personal Secret Favorite Restaurant" of Georgetown residents. Well, it's no secret now, and with the most recent honor of making it to Zagat's Top 40 Best Restaurant in D.C. for the first time, future diners may want to book their tables far in advance!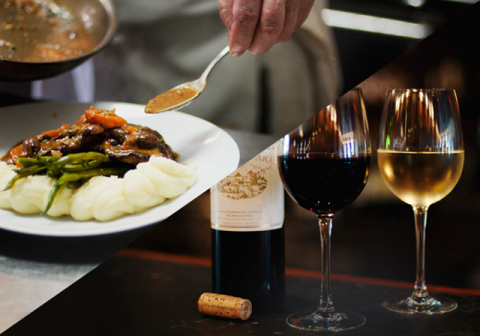 In December 2002, the Wine Bar, designed by his wife Eva Claudio, opened on the second floor. In only a short time, word-of-mouth has spread rapidly, filling the bar to capacity on most nights. After all, who can resist the cozy, convivial and sophisticated ambiance at the Wine Bar?
The overall design concept was Eva's inspiration. She wanted to create a French-Asian atmosphere that was contemporary as well as traditional.
The floors, the cube tables with coconut shell inlay, the wine racks, newly installed perimeter lighting, and in subtle patterns throughout the kitchen (down to the dishes) and main room. The trompe-l'oeil design of cork flooring at the Wine Bar's entrance enhances the contemporary mood.
Lepic devotees are never disappointed. Fortin and co-owner Cyrill Brenac pride themselves on being consistent. "With regular customers, if you surprise them, it needs to be on the upside."
Added Brenac, "I'm a guest too." And his favorite item on the menu? Les joues de veau braises et paté au basilica (braised veal cheeks, osso-buco style, served with fresh pasta and basil).
Bistort Lepic & Wine Bar is located at 1736 Wisconsin Avenue NW. Tel: 202.333.0111