Bistrot Lepic in April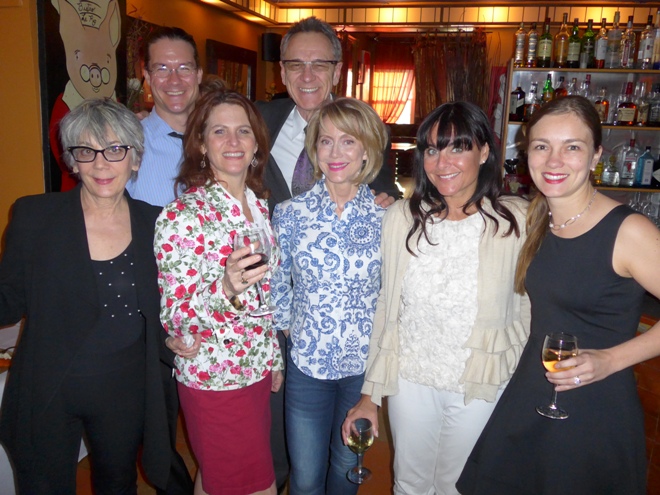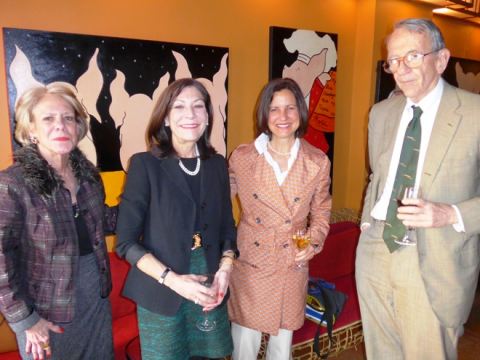 Well, not quite Paris, but plus d'un petit peu de français in the air at The Georgetown Dish's celebration of Spring (finally!) Thursday evening at Bistrot Lepic & Wine Bar.
Cyrille Brenac and his most excellent and friendly team enchanted guests with passed hors d'oeuvres of mini onion tarts, endive boats with cheese fondue, canapés with salmon tartar, prosciutto and grapes, egglant goat cheese mousse.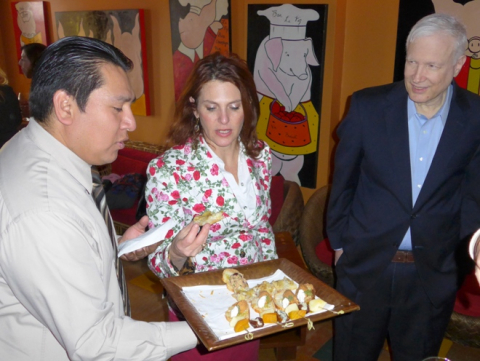 Pickled beets and apple skewer, tuna nicoise crostini, Roquefort stuffed dates, and an assortment of charcuterie, cheese and French bread completed the lavish spread.
A perfect amuse bouche to mark 20 years in Georgetown for everyone's favorite French bistrot.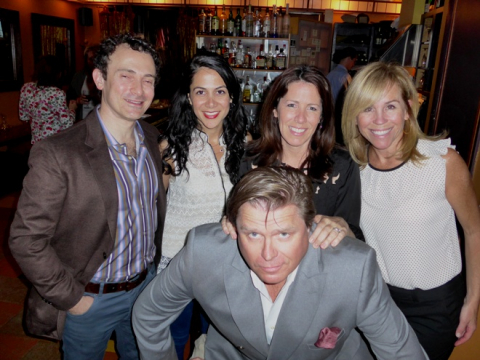 Along with friends and neighbors, it was a feast of journalistic contributors including Dish founder Beth Solomon, Davis Kennedy (The Current Newspapers publisher), Janet Staihar, David Rothman (author), Simon Jacobsen (architect), Page Evans, Bill Rice, Ada Polla (Alchimie Forever CEO), Constance Chatfield-Taylor and Katherine Tallmadge (nutritionist).
The Fairmont Hotel's Diana Bulger and husband Tom chatted with The Georgetowner's Mary Bird who mingled with Jennifer Altemus, interior decorator Bonni Braverman, and Zena Pollin of The Daily Dish.
Leslie Wheelock and Bill Shew joined Valerie Greene, real estate developer and Tari boutique owner Sara Mokhtari, and CEO of bublup technologies Alain Cohen in a toast to all things Georgetown.
A perfect kick-off to Cherry Blossom Season and The Village's annual French Market, House and Garden Tours.
Merci beaucoup, Cyrille!