Culture
|
March 16, 2023
|
À Bientôt
The latest from Hollywood on the Potomac.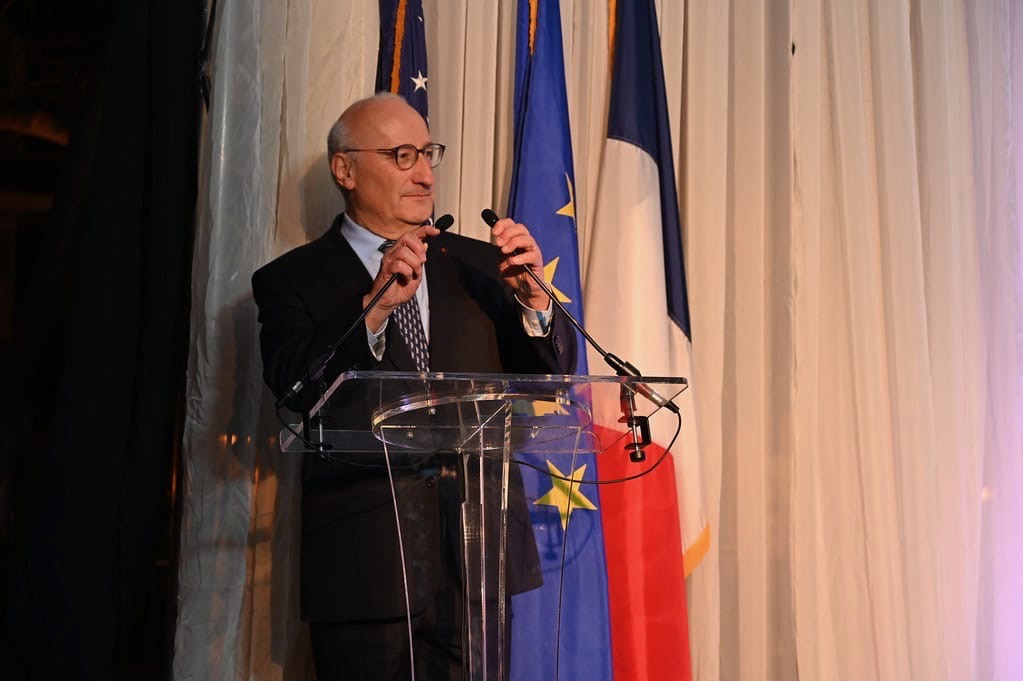 "I have had some great adventures during my time as Ambassador," said French Ambassador Philippe Étienne at his farewell party at the Residence.  "We have managed to visit 43 of the country's 50 states and we will try to visit others. We have friends from Nebraska here tonight who came to see us. We are so lucky to see our friends from Florida, California, Louisiana, Wisconsin, Kansas, Virginia, Minnesota, Maine, New York and many others. Thank you so much. We were able to see how this extraordinary country is made up of extraordinary people and also to realize not only how strongly France's presence is felt throughout the US in its history, but also in its everyday social and economic life. We received a very warm welcome (wherever we went). Your hospitality is deeply rooted in America's culture and identity and will remain forever in our hearts and memories."
The French diplomat served as Ambassador of France to the United States since 2019. France is America's oldest friend and ally, dating back nearly 79 years. Here is a brief collective of statements on the enduring diplomatic relationship during his tenure.
A promenade of influential policy makers, diplomats, administration officials, supreme court justices and friends of France were ushered onto an endless receiving line to bid adieu to Philippe Étienne and Madame Patricia Étienne while snacking on foie gras and sipping Champagne. We spoke to a few that knew him well.
"I was so impressed that Ambassador Étienne invested his time and energy into the Gilman Scholarship program. He even personally visited some of our U.S. community colleges before he and I signed the historic agreement at the Residence of France supporting U.S. scholars. The Embassy's financial contribution enabled more scholarship recipients from the United States to study abroad in France by providing an opportunity that would have been otherwise inaccessible. The success of this program would not have been possible without his commitment and leadership." Marie Royce, Assistant Secretary of State, Educational and Cultural Affairs 2018-2021
Read more here.