BID draws kids to "Come out and Play"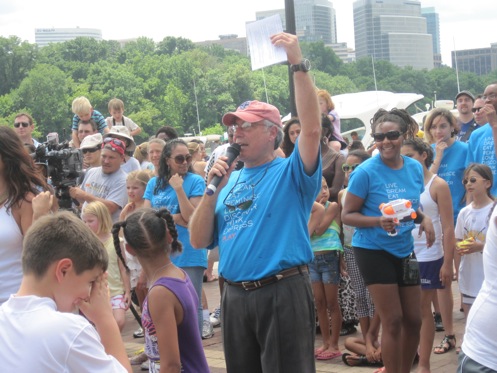 The Georgetown BID and Washington Harbour hosted over 500 guests Sunday at a Waterfront Summer Celebration including a steel drum band, face painting, a balloon artist, and a water balloon toss.
BID officials wore blue T-shirts touting the organization's new brand for Georgetown, "Come Out and Play." But BID Board Member John Asadoorian, on hand with his wife and two sons, said the new slogan doesn't mean the tax-funded organization is focusing on children under 10. "This event is like a sprinkle on a cupcake," Asadoorian said.
"We wanted to do something fun in Georgetown that was a little bit different," said BID marketing director Nancy Miyahira.
Asadoorian said fashion, design and restaurant-oriented events like The French Market and Fashion's Night Out will also continue to benefit from the BID's marketing efforts.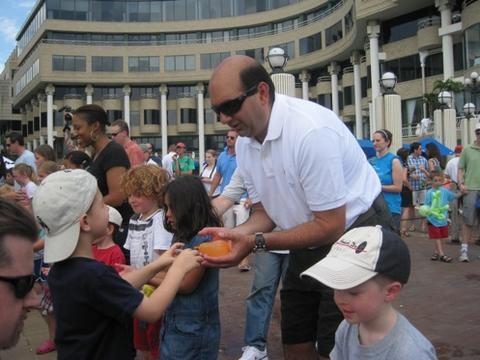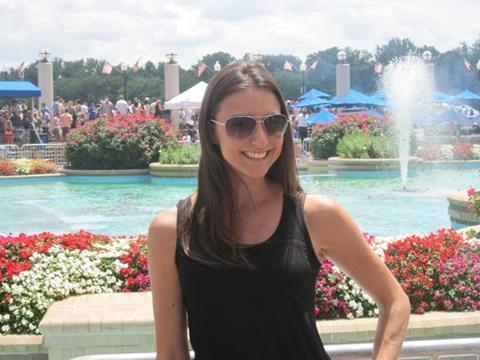 \