Benvenuto Il Piatto
Classic Italian with a modern twist.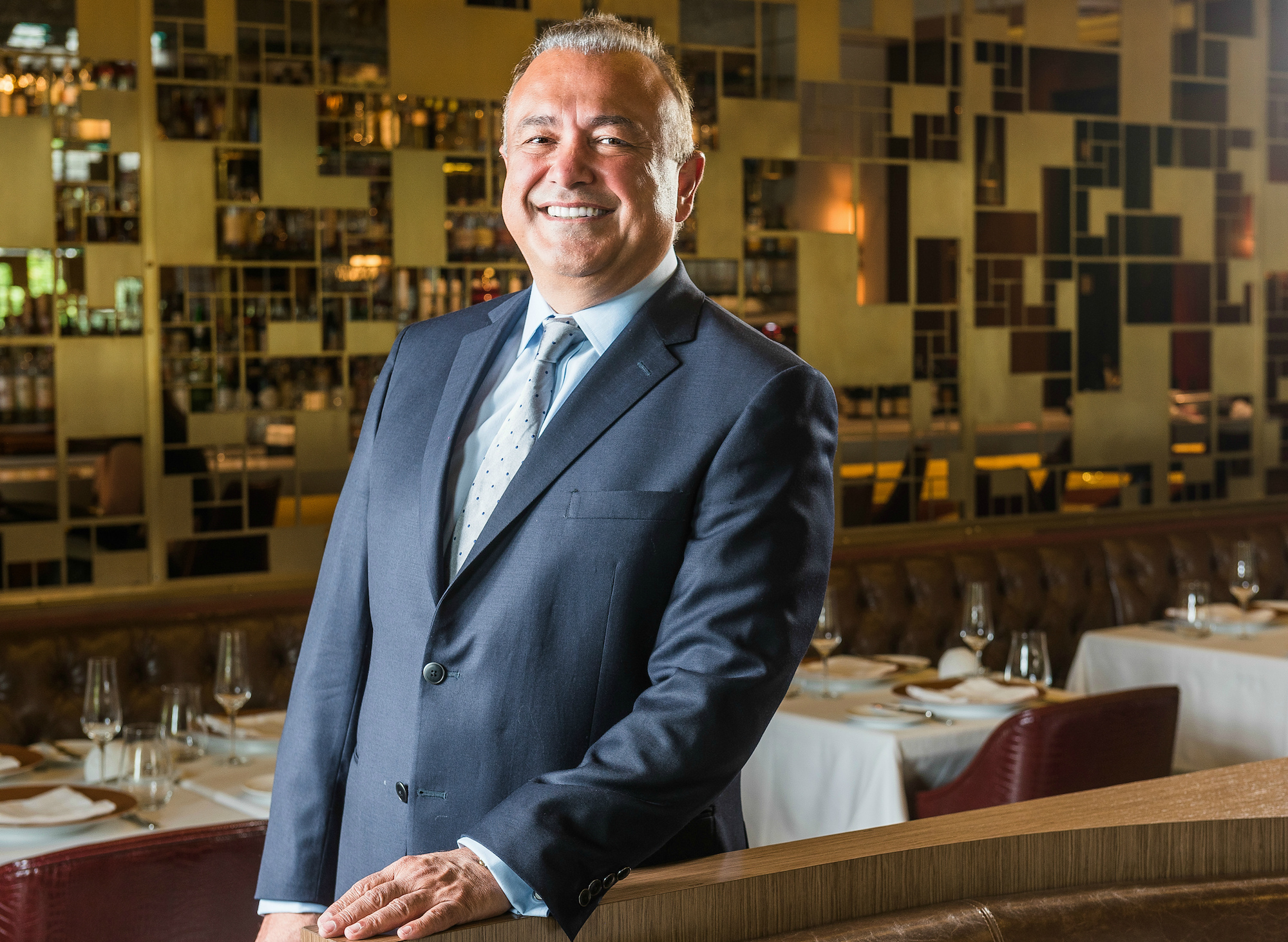 The latest Washington DC venue for restaurateur Hakan Ilhan, Il Piatto, officially opens on Thursday, June 23, 2022 at 900 16th Street, NW (formerly Mirabelle). 
"The long lingering pandemic has highlighted the fact that a value-oriented price point and comfort food never go out of style," says Ilhan.  The Italian menu includes classic Italian favorites: Fettuccine alla Bolognese, Eggplant Parmigiana, and Chicken Milanese as well as modern offerings of Maltagliati Funghi (flat pasta with an assorted mushrooms' sauce), and Pesce Al Cartoccio (white fish baked with zucchini, onion, and white wine).
Open for lunch, dinner and weekend brunch, the restaurant has indoor seating for 100 in its main dining room, an additional 22 seats at the bar, and a spacious patio for outdoor dining.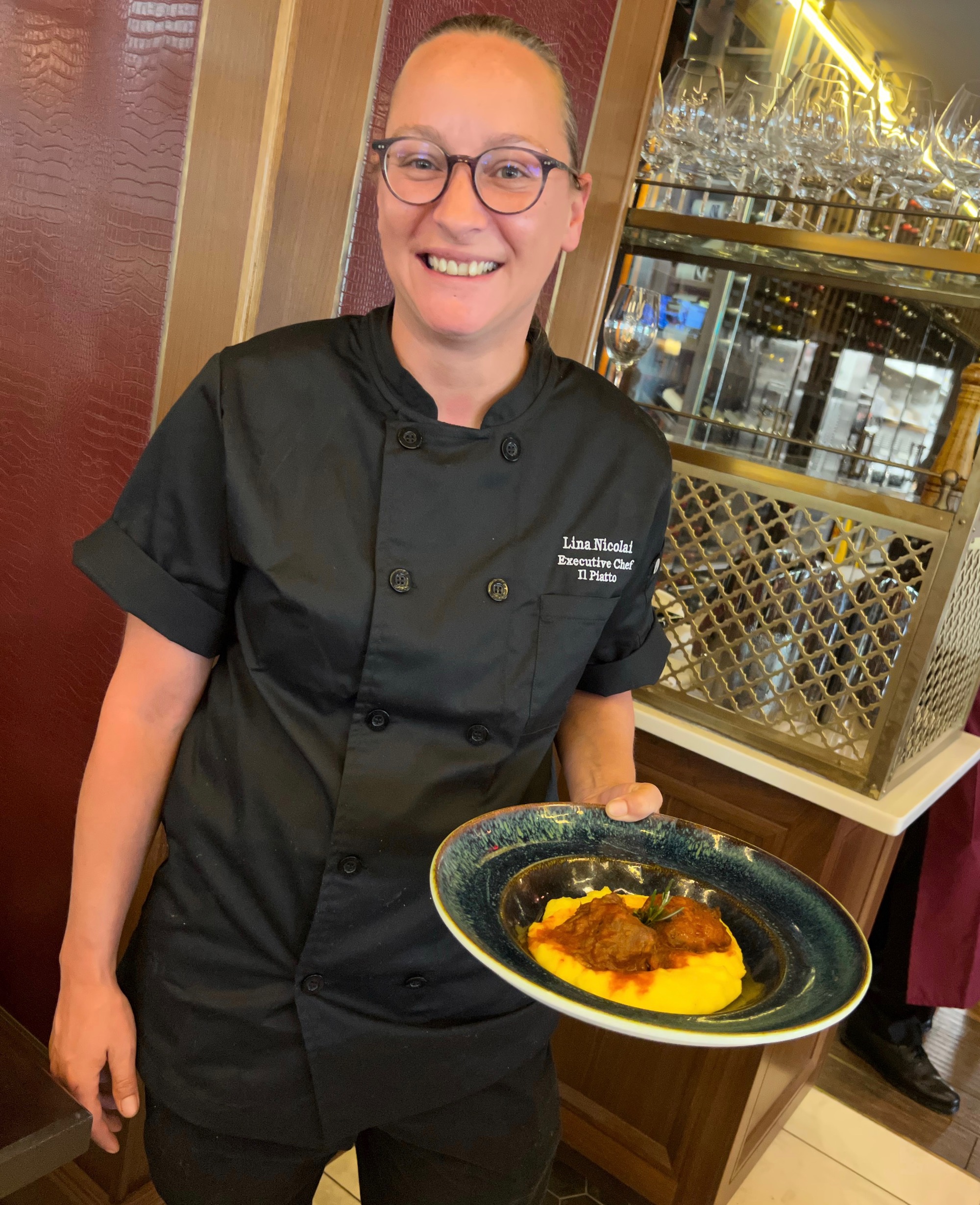 Ilhan has tapped Lina Nicolai as the new executive chef, Paul Zaiontz as general manager and Mark Malata as assistant manager.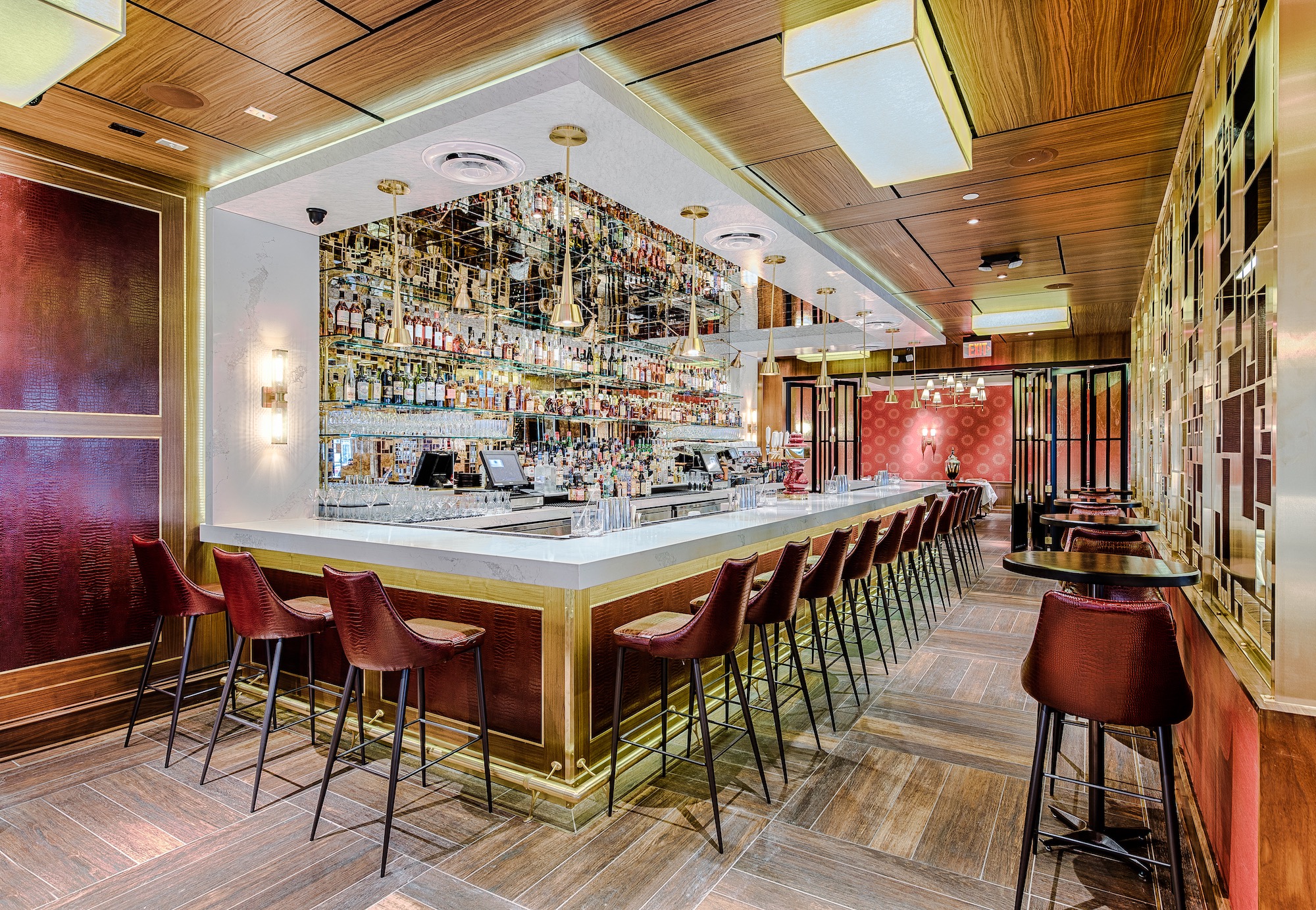 Matt Norris of Norris Design in Atlanta created Il Piatto's interior including the Carrara marble bar.
The Georgetown Dish was delighted to be among the first to sample the delectable menu in a sleek mid-twentieth century setting.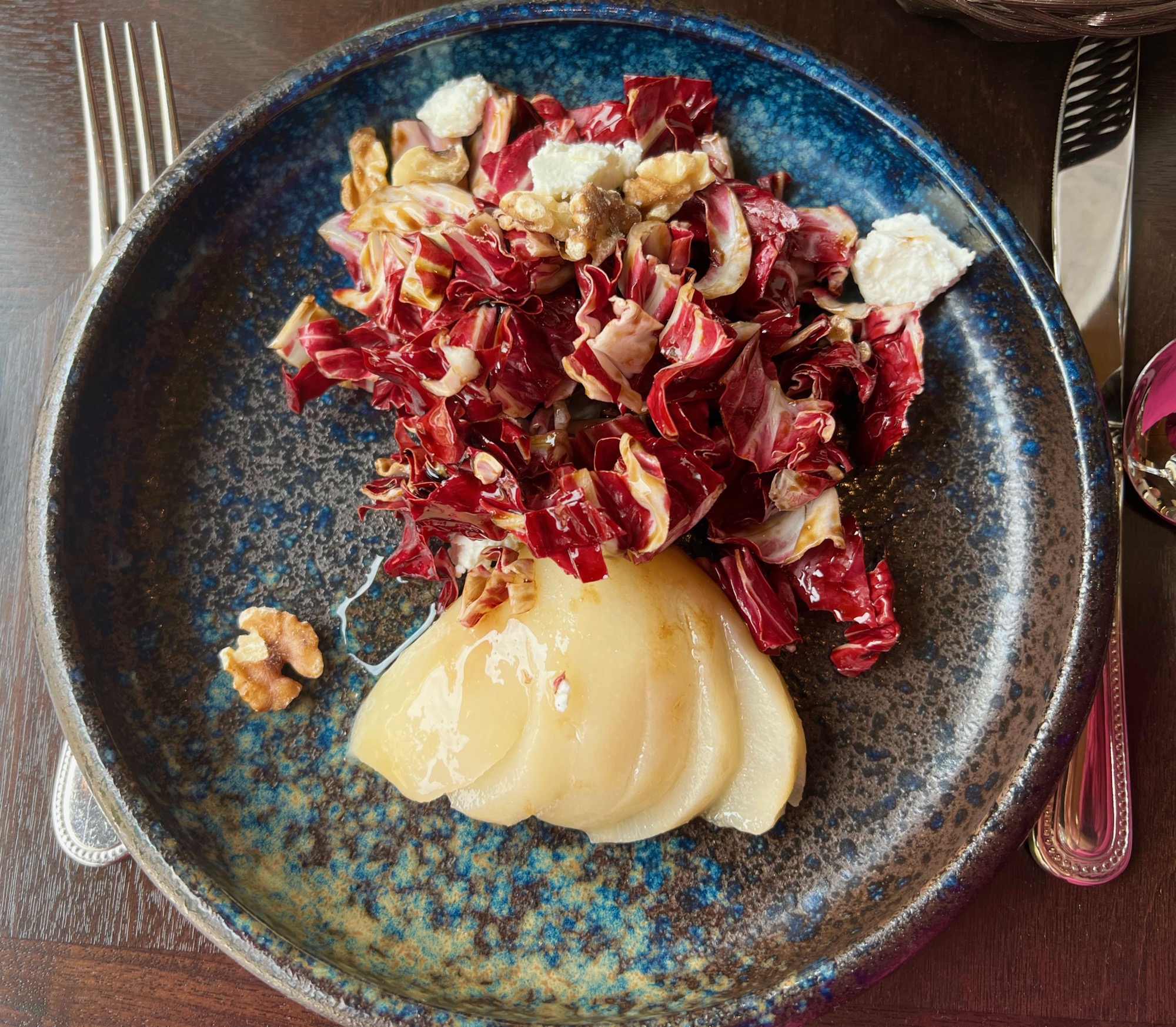 For starters, the visually stunning Pera in Camicia (poached pear, radicchio, toasted walnuts, goat cheese, balsamic dressing) paired with an Italian Chardonnay.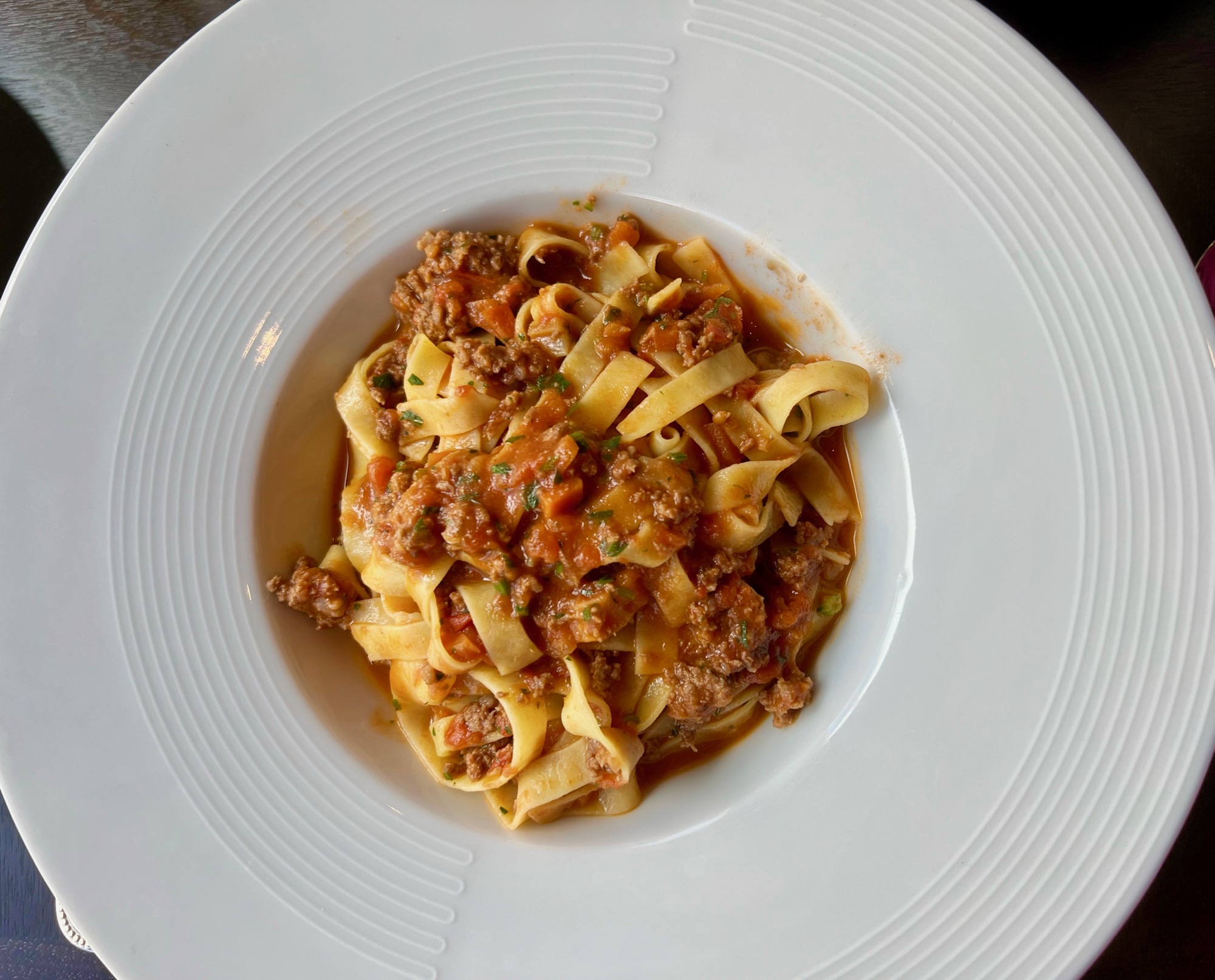 Switching to a Montepulciano for the Fettucine Bolognese (beef ragu). As a huge fan of the French version at sister restaurant Brasserie Liberté (ground beef, pork, tomatoes, fennel seed, garlic, pecorino cheese), this classic Italian recipe is simply squisito!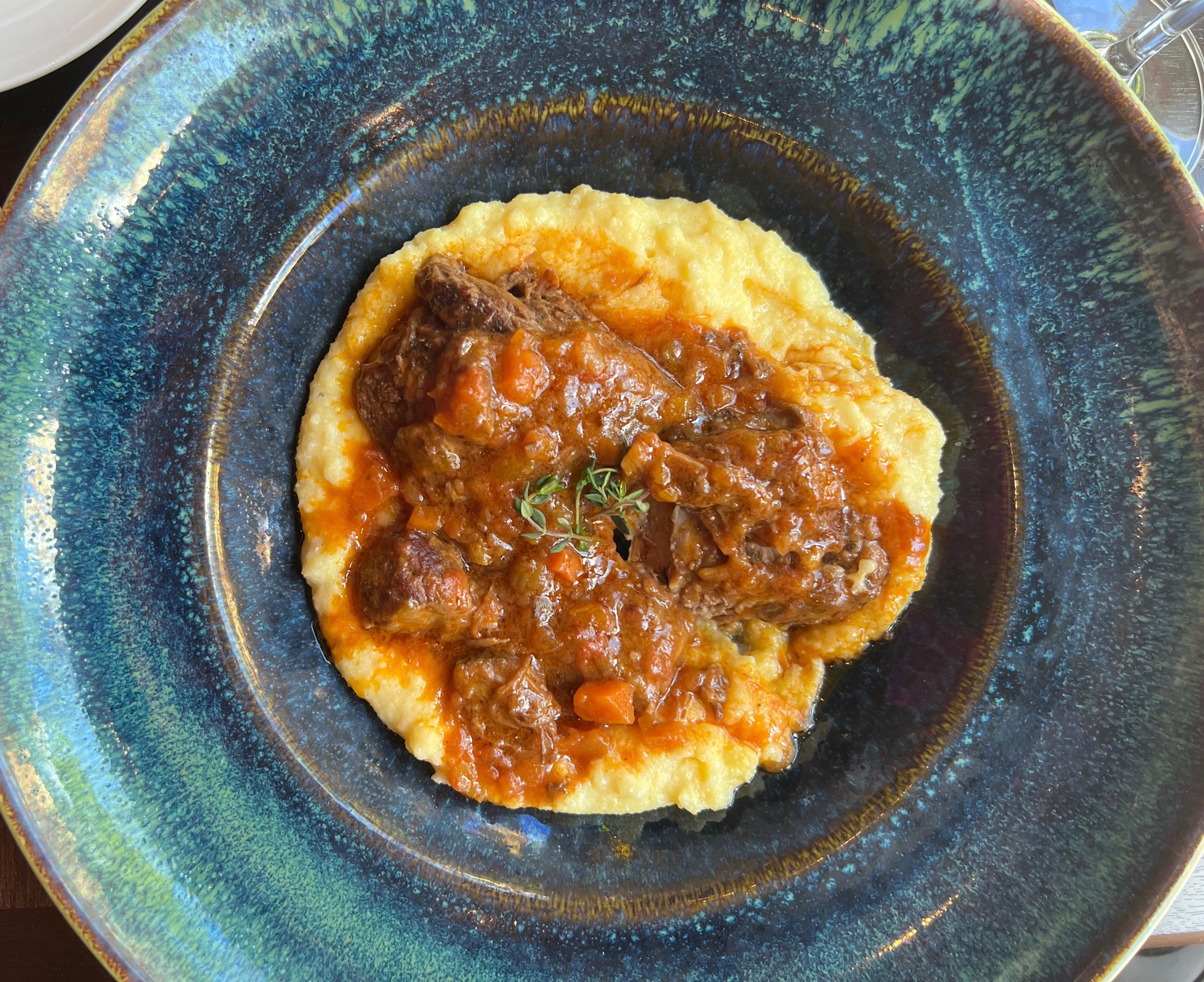 The aromatic and oh so tender Costine con Polenta (braised beef short ribs, polenta) was cooked to perfection.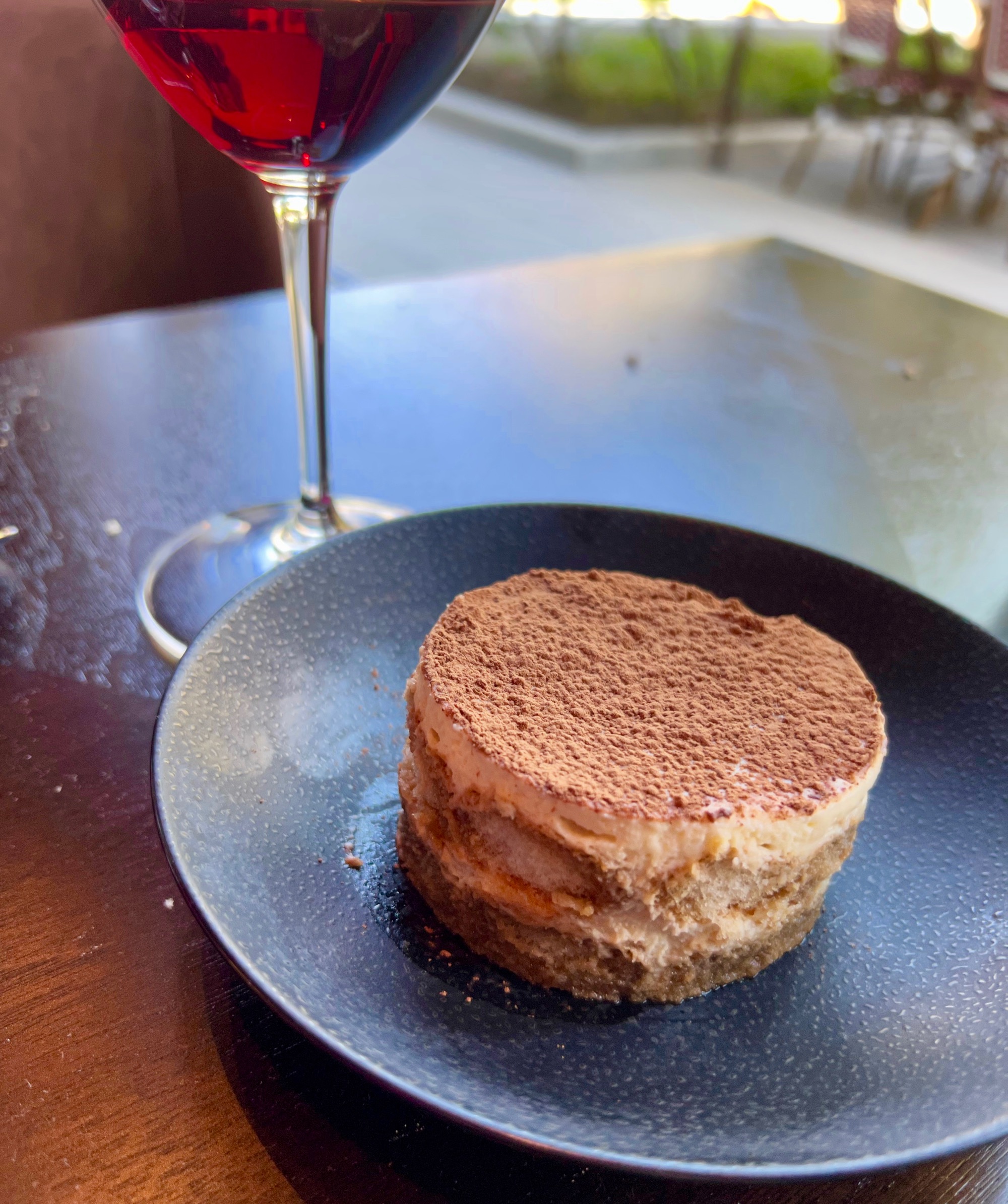 For dessert, of course, Tiramisu (espresso-soaked savoiardi cookies with mascarpone cream). Like the Bolognese, true Italian.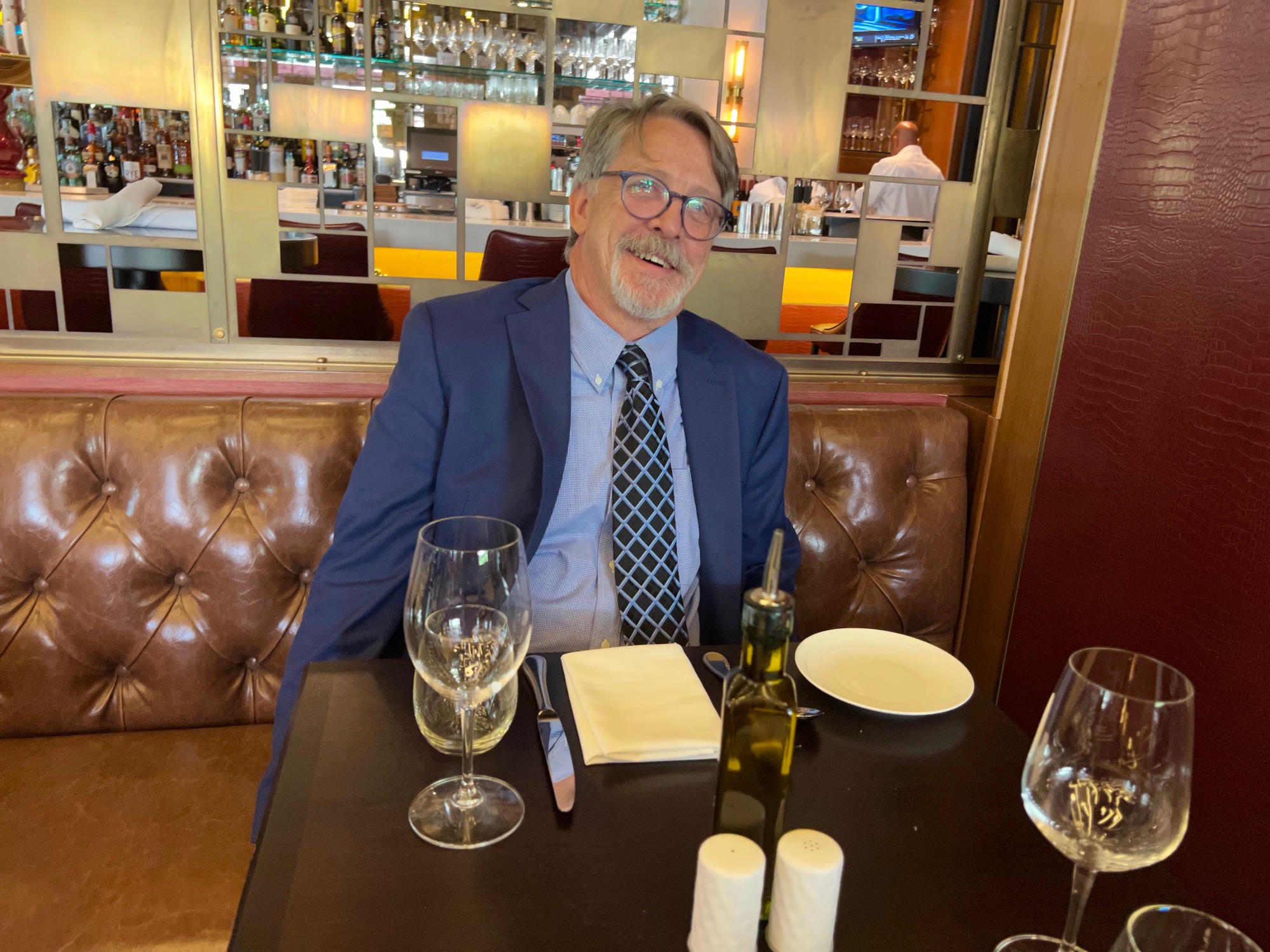 Delizioso!