A Bench for Betsy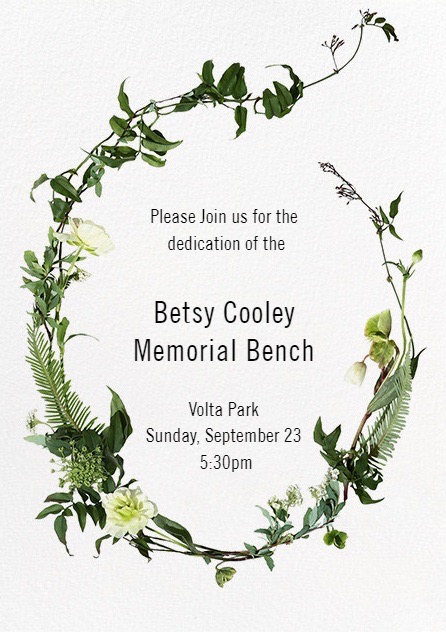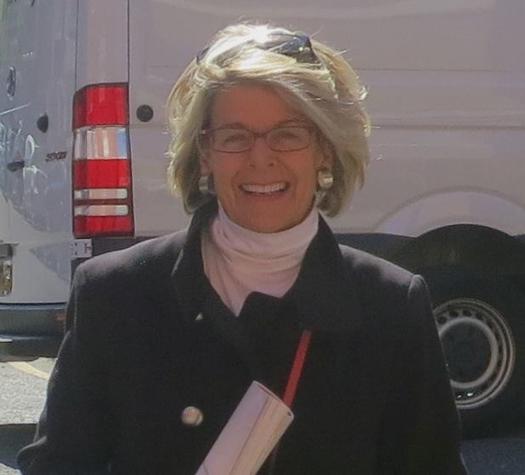 Please join Betsy Cooley's friends and family this Sunday, September 23, 2018 starting at 5:30 pm to dedicate a bench in her honor at Volta Park, 1555 34th Street NW.
A Georgetown treasure, Betsy passed away earlier this year, on April 25th, at her home with her daughters Alison and Merdith by her side.
Invaluable to the community where she served for many years as executive director of the Citizens Association of Georgetown, Betsy was an inspiration and friend to all who knew her.