Believe in the magic with ACCESS Youth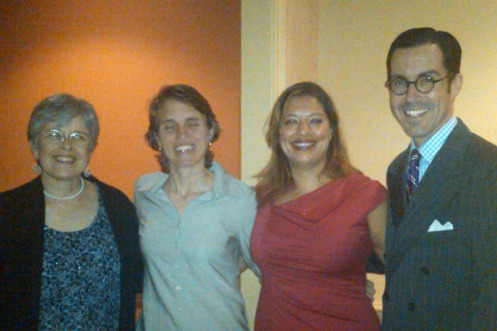 Last week, just minutes away from Georgetown, a magical event happened. On a dark, fall evening, the Annual Access Celebration, planned by Jodi Elaine Ovca, Founder and Executive Director of Access Youth, Inc., was held at the home of Winston Lord in Northwest D.C.
Over 100 friends and family of ACCESS Youth came out to celebrate the two year anniversary of ACCESS Youth serving at-risk youth in the District. ACCESS Youth is a non-profit that aims to reduce the number of young people involved in crimes. As an organization they offer life-skills courses, family strengthening, community service activities, and other crime prevention programs.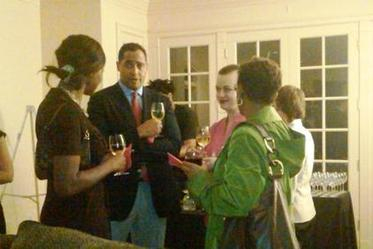 At the Celebration, ACCESS Youth accomplished its two biggest goals: fundraising - they raised over $15,000! – and raising general awareness about ACCESS Youth. "I'm really looking at this event as a friend raiser, not a fundraiser," Ovca said.
From the moment you walked into the home of Winston Lord, you could tell you were part of something special. Countless volunteers were helping set up to assure the night went smoothly, and the rooms were beautifully decorated, all consistent with the theme of the evening, "Believe in the Magic." When asked to elaborate on the theme, Ovca said the idea for "Believe" grew out of a visit to a friend's beach house, where, while drawing on napkins, she had a vision.
"I've always wanted to be able to help people, to help kids… [and this fit perfectly]," Ovca said. The signs and wall decorations around Lord's home are the original decorations from a store at the beach.
One of their biggest tasks as an organization is to not only keep the youth involved but also get parents involved and keep them involved. On behalf of ACCESS Youth, Ovca said, "We believe in a holistic approach – if we can't help the family, we can't help the kids."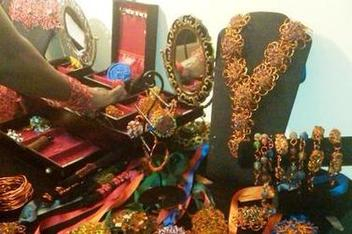 ACCESS Youth has a youth advisory board, which consist of young people who have been through the D.C. Public School system. All these young board members share the common idea that they Believe.
The ACCESS Youth celebration consisted of fabulous food catered by The Catering Company of Washington, Bonaparte's and Red Velvet, an open bar, and a silent auction featuring items and activities such as a Filomena gift certificate, Color Me Mine gift certificates, Mie N Yiu and Brasserie Beck auction items and even signed sports items from the Washington Capitals and Washington Nationals! A sampling of ACCESS Youth's general donors and sponsors include Georgetown's Café Milano, Lush, Peacock Café, Georgetown Cupcake, PNC Bank Georgetown Branch, among many others.
EVOKEDDC, MarcParc, and WDC Events also generously helped out with the celebration through their support and creativity.
Ovca is incredibly grateful for the ongoing support for ACCESS Youth. Having planned the event for over three months, it was a joy for her to finally experience the celebration with family and friends by her side.
"[My favorite part of the evening] is just feeling the love in the room…" she said. "When kids come back and help and mentor, it's a labor of love,"
ACCESS Youth partners with the DC Metropolitan Police Department and the DC Public Schools, DC Parks and Recreation, Greater DC Cares, and George Washington, Georgetown, and Howard Universities. Through these partnerships, they have been able to recruit and train over 50 volunteers, teachers and mediators, over 450 juveniles and their families, and over 300 juvenile victim-offender mediations. Most importantly, only 1.4% of juveniles have had a second contact with the juvenile justice system post mediation, while the national average is 25%.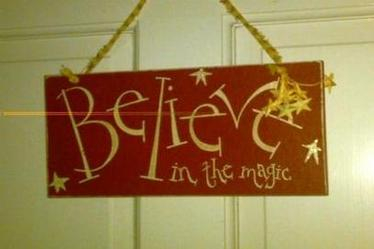 "I've been doing this work for 21 years and there's always a light bulb moment," Ovca said.
Ovca's connection to Georgetown is a deep one. Before attending Georgetown Law School, she did a clinic there, where she met Grace Dickerson, her first mentor.
"Grace gave me my first mentee, and the rest is history," Ovca said. Ovca now lives and works in Georgetown and loves it.
"I've come a long way," she said.
ACCESS Youth, Inc. is located at 3259 Prospect Street. To learn more about ACCESS Youth Team, contact Jodi Ovca at 202.652.0287 or jovca@accessyouthinc.org