Believe It!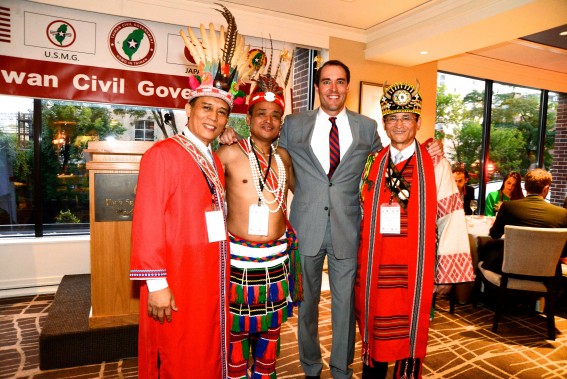 Scott Thuman, WJLA-ABC New's hunky political reporter and anchor, didn't take his shirt off at the Taiwan's Civil Government's party at The Four Seasons, but he could have. Others did. We'll explain.
For two years, Washington's D.C. office has been hosting a rather unusual party – more reminescent of the social scene of the 80′s when events were less buttoned up. This year it was hosted by Kensho Sone, M.D., Ph.D – Chairman TCG and Roger C.S. Lin, Ph.D, Secretary General, TCG.
"The group is as warm and welcoming as can be and really know how to put Taiwan on the map in Washington — no mean feat — with extraordinary hospitality to an exceptionally diverse group of guests from politics, media, diplomacy and business," said Kevin Chaffee of Qorvis, the event organizer.
The fact that we're here three years later doing it once again is fantastic," said Thuman as he opened the program. "I was here last year and saw what a great night was put together, so you're in store for some real treats here. If this is your first time here, I welcome you. If you are returning, thanks for being here again." His remarks were followed by a traditional aboritional performance. "That will wake you up if you weren't paying attention and by the way they are giving free lessons in the lobby afterward," he joked.