Beep, Beep. Pop, Pop! World Cup Finale Turns Marseille Red Hot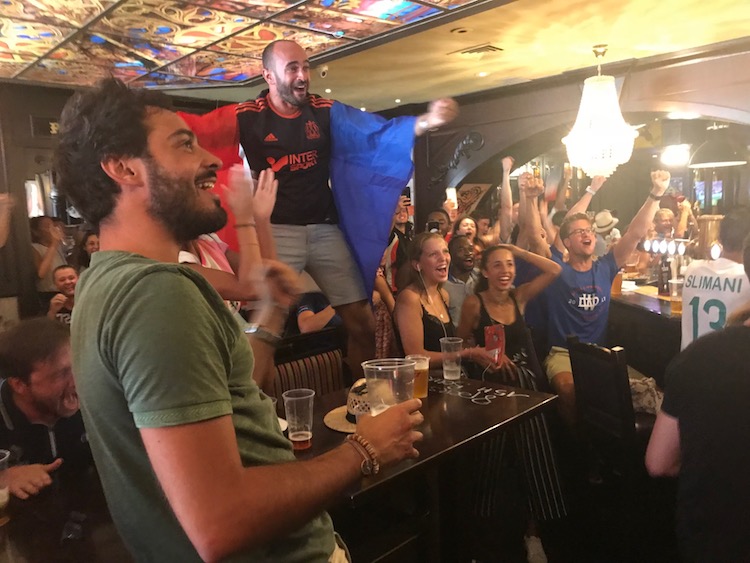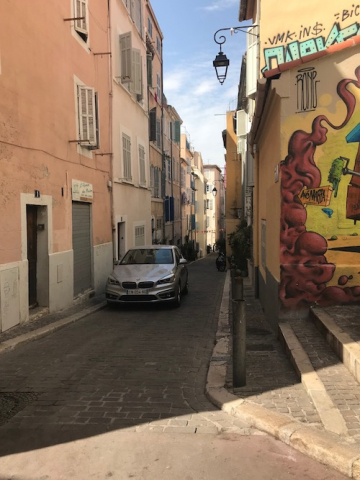 MARSEILLE -- I was mid-yawn, lilting along limestone streets under a hot Sunday morning sun in this southern French capital, when I heard the pops.
Pop, pop, pop....Beep, beep beep!! Was I dreaming, or were French people lined up in Tricolor wigs and waving flags at bars at the Vieux Port?
France's Independence Day was yesterday. Were they still lighting fireworks? Still raising glasses of beer and vin rouge the next morning?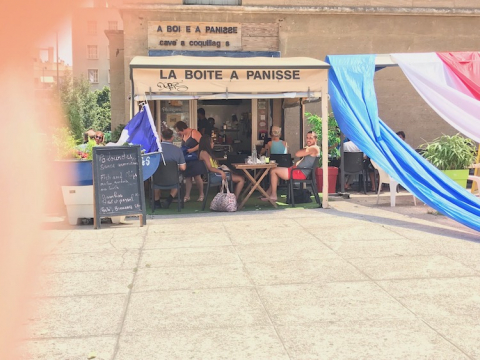 My aunt Suzanne, an American journalist who married in this country and spent most of her life here, was always skeptical of loud celebrations of Le 14 Juillet (July 14), marking the Storming of the Bastille, a turning point in the French Revolution in 1789, which eventually led to the Republic. "They put firecrackers under women's skirts," she shook her head with a warning, "and call it a celebration of democracy. Did you know that'?"
I didn't know it. I had never seen it. Truthfully, I never would. But it was my aunt speaking. So I nodded.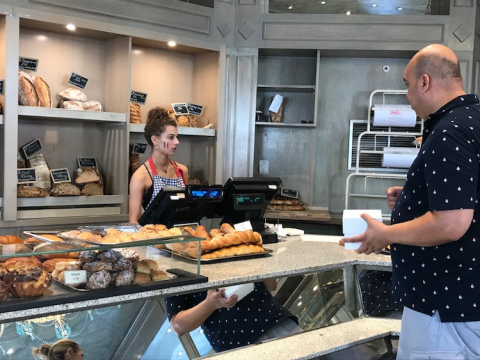 The French can be spirited. Excuse me, they are. But on this Sunday morning in Marseille, through my jet lag fog, it became clear, like a slowly developing Polaroid photo, that the wigs, flags and revelry were not to celebrate routine history.
When I told friends at work last week that I was going to France on vacation, some immediately said, "That's amazing. Where will you be during the game???"
The Game?
I rolled my eyes. Some soccer thing, I thought. Yawn. They're hyped up about the World Cup. Double yawn. "I have much better things to do," my thought bubble announced haughtily.
So as crowds were building in bars and cafes today, I barely noticed. Churches, galleries, artists, the ocean. I'm in France! It's the French!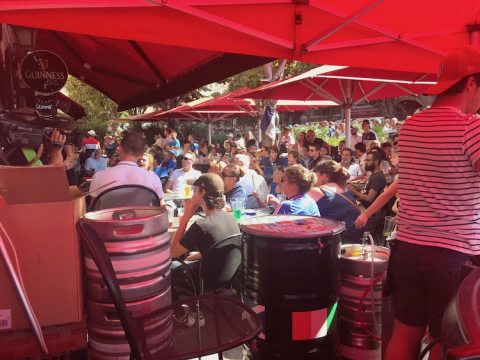 But at about 4 o'clock I slipped into a boulangerie and noticed clerks with painted flags on their faces.
Wait -- isn't that a Capitals thing? American?
I noticed clumps of humans lingering around flat screen TVs outside in cafes in the swelter. Dripping. I noticed more TVs propped up in small, empty shops. Nothing was on yet, except a sense of anticipation. Is this normal, I thought? People toweled off their faces in the heat, pacing around nervously. Was a birth expected? Did I see a cigar on a table?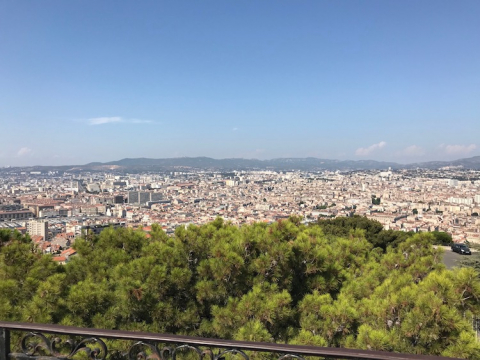 I kept walking. An image on a hill called from above. Up a small mountain beckoned Notre-Dame de la Garde, a stunning chapel perched on a pinnacle overlooking this amazing Mediterranean collage of a city. It was built starting in the 12th Century by a priest who wanted to honor St. Mary. He asked permission from the local Abbey of St. Victor. They gave him the OK to grow a garden, plant some vines, and put down a few stones. It became a shrine for sailors and others to give thanks.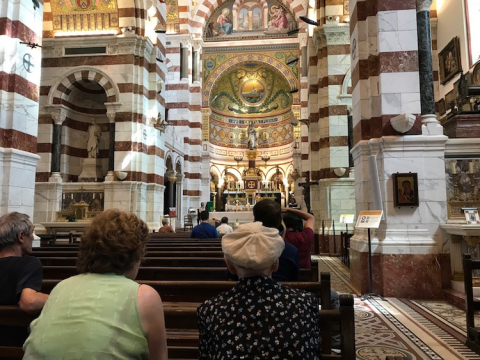 Fast forward a few centuries to the 1800s -- a few, you know, European history chapters of kings, queens, crusades and dueling empires later -- and you are inside a stunning basilica, the most visited destination in Marseille, and a feast for the eyes, ears, and senses you didn't know you had. The choir of young voices, sweetly singing a Gregorian-inspired melody, backed by a soulful organ, turned my eyes into a faucet of tears. Old and young, from near and far, padded in to listen for a while. A priest and nuns spoke and waved insense.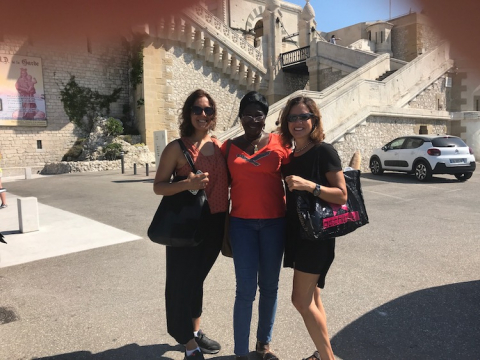 Drying my tears outside (in truth, they evaporated in three seconds in the Mediterranean sun) I met two staffers of the Aquarius, the ship that rescues refugees and migrants drowning in the Mediterranean Sea. They were in the news in June for being turned away by Italy before taking passengers to Valencia, Spain. Amwa, the midwife from the Ivory Coast, said she had prayed to God to find an end to the refugee crisis plaguing our Earth. Sana, half-Egyptian and half-Swede, looked clear-eyed when she commented on the problems of worldwide anger, climate change and refugees. "It's all politics," she said. "These problems are created by politics."
Back down at sea level, the problems of refugees and climate change and politics had also evaporated for a while, replaced by beer, soccer, and the wildly mixed crowd that is Marseille, cheering on the team that would win the World Cup Finale.
"Allez Les Bleus!" they chanted, young and old.
And long live this polyglot, easy-going southern capital.
Vive La France...