Beauty gods descend on Georgetown's Nectar Skin Bar
Ten minutes after opening Saturday, long-time customers of Brian Thomas' other business, IPSA for Hair, were in. Passionate clients like Nathalie Jacoby immediately shared that "Monica is phenomenal, the best manicurist ever." Nathalie was in to schedule a LashDip, the hot new semi-permanent application that dips your lashes, leaving them painted for up to six weeks. Nectar has the Washington exclusive.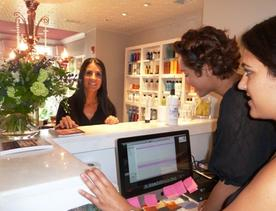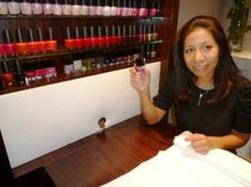 "I had a concept: IPSA for skin," long-time Washingtonian, Brian Thomas, told The Georgetown Dish. As he explained, "The beauty industry has a huge gap between Sephora & Neiman Marcus … We're a niche in that market, selecting the top products, all focus-group tested around the country."
Brian's wife Amy, the Director of Protocol for the Ambassador of United Arab Emirates, helped create a wish list based on her world travels: top brands typically only available in major markets like Los Angeles, New York, Paris, London and Tokyo. And please add a results-focused spa experience with highly-trained, knowledgeable staff, cutting edge technology, a convenient location and valet parking. For Brian, chief of staff of Texas Representative Kenny Marchant, and experienced at designing and building luxury condominiums, this buildout (formerly Sugar boutique) next door to IPSA was the perfect spot.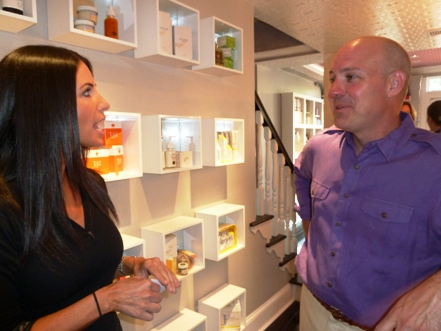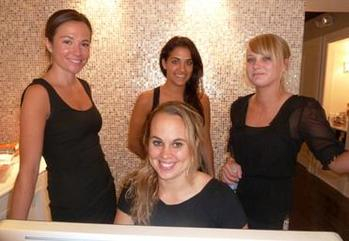 Newly painted purple, the 18th century row house on Wisconsin Avenue in Upper Georgetown, now Nectar's flagship location, features a veritable United Nations of cult beauty products. To name a few, Paul & Joe Beaute from Tokyo (Bergdorf Goodman's #1 selling make-up), Australian make-up by Becca Cosmetics, Butter London nails (recently in the news as Kate Middleton's favorite), Italian skincare from Comfort Zone, GlamGlow (Hollywood's favorite body mud mask) and PRTTY Peaushun, a "skin tight body lotion" from LA make-up artist, Bethany Karlyn, a #1 best seller at Bendel's.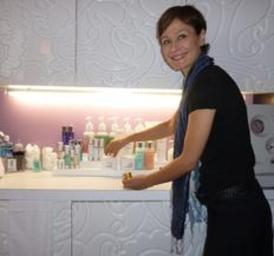 Upstairs are two treatment rooms under the expert care of esthetician, Catherine Layrle (Nathalie Jacoby's LashDip guru). Spa procedures include Intraceuticals Oxygen Infusion facials, Softsense gentle waxing from Italy, Nectar-exclusive pedicures and manicures "in the Thai tradition," Brian explained. And not to leave any body part unpampered, there's airbrush tanning, brow shaping and makeup services..
Day one and Brian was already talking about adding product lines, and expanding. Reminiscing about growing up in Lubbock, Texas, Brian said "My mom would take me to the mall to get 'Sunday shoes' and every time I got measured and fitted, and a lollipop. It was always a special outing. I want to bring back the lost art of customer service. That's the kind of experience I want Nectar clients to have here."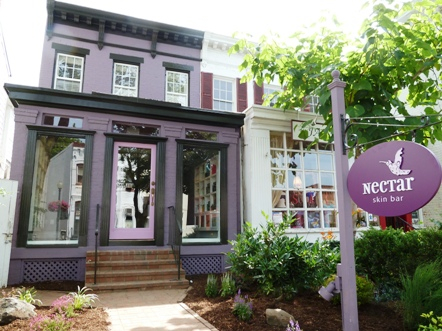 Nectar Skin Bar is at 1633 Wisconsin Avenue. Tel: 202.333.4332