Culture
|
December 19, 2021
|
Beautiful: The Carole King Musical
Four stars all the way.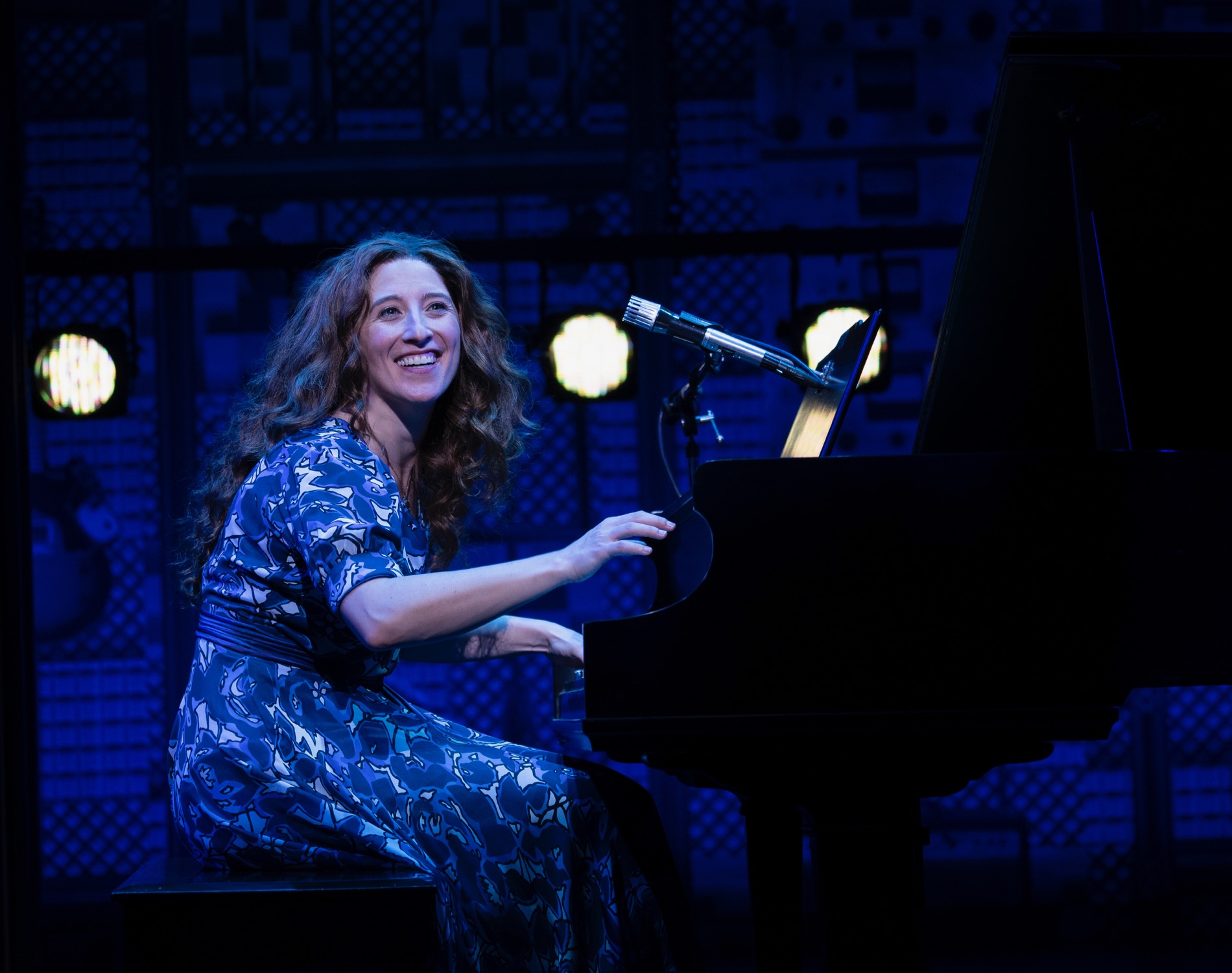 Beautiful: The Carole King Musical is a really fun evening in the theater. Even more enjoyable for those of us of a certain age who made up most of the audience on opening night at the Kennedy Center. Beautiful is about Carole King's life but the story is simply a way to showcase her iconic music. One gets a little background as to how a Brooklyn born girl, living through a troubled marriage, came into her own as an international star giving concerts at Carnegie Hall.  
Beautiful is directed by the very talented, Marc Bruni. The cast is led by the luminescent Sara Sheperd who transforms herself into Carole King and is uniformly wonderful. Rachel Coloff as Carole's mother Genie Klein has many of the funny lines in the show and delivers them with great timing. James D. Gish is totally believable as Carole's talented and troubled husband Gerry Goffin. Ryan Farnsworth as Barry Mann also has some good laugh lines and was great. He and Sara King as his writing partner and eventual wife, Cynthia Weil, are a joy to watch and listen to. Sara's 'Happy Days are Here Again' which she uses to introduce herself to Don Kirshner, Matt Loehr, is the first of many showstoppers. One slightly jarring note for me was the portrayed of Neil Sedaka singing a snippet of 'Oh Carol'. I have seen Neil Sedaka in concert and didn't think it did him justice.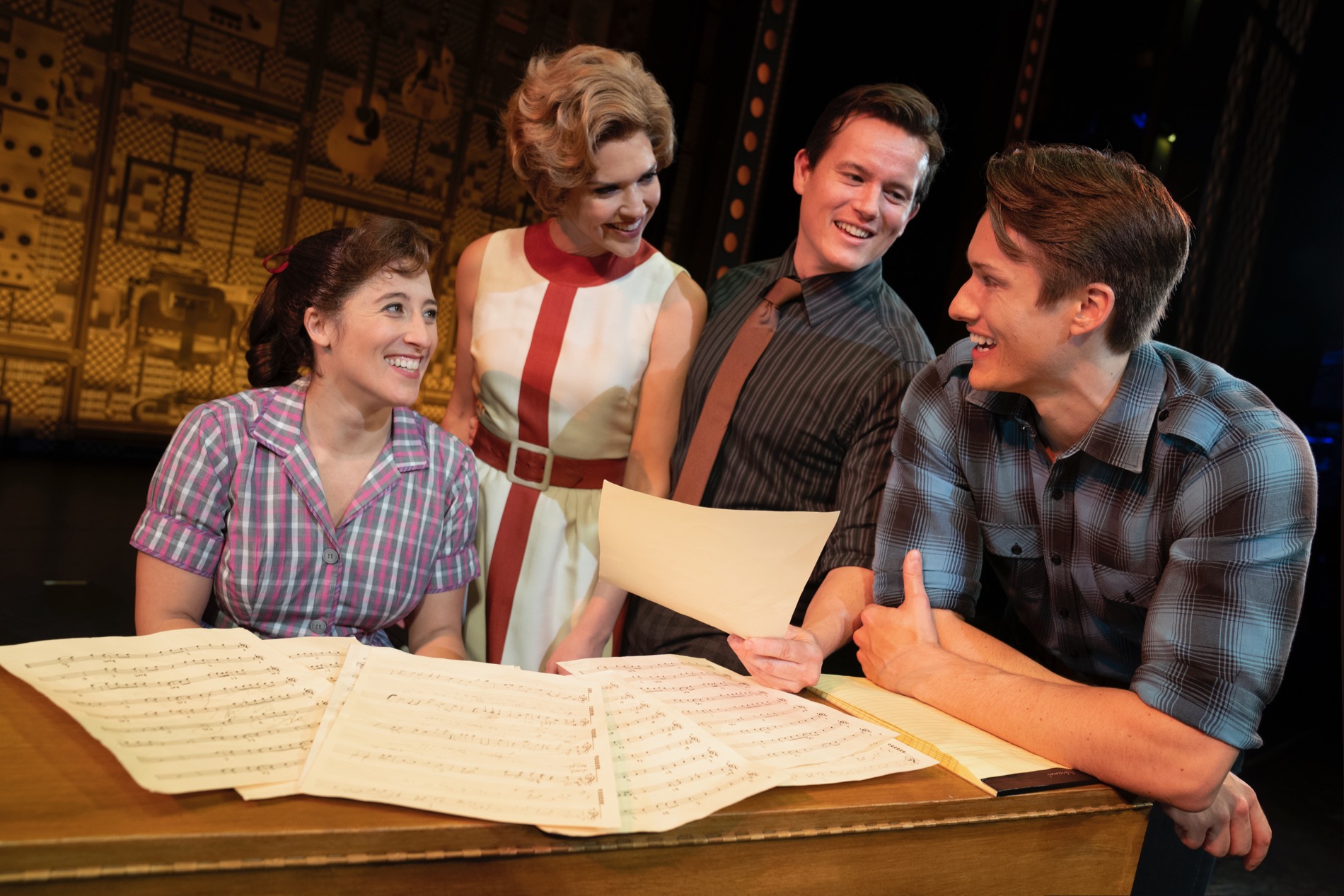 The show opens with Carole King sitting at the grand piano singing "So Far Away" which for me was a reminder of the time that really seems long ago when the music was sometimes easier to understand and so many of the singing groups and individual performers didn't write their own music but sang other peoples' words and music. This was before the Beatles who really changed all that. 
My memories of the groups who sang King's songs; the Shirelles, the Drifters, The Righteous Brothers and individuals like Little Eva come from watching them on the Ed Sullivan show. The ensemble performers who make up the various groups are all great and have the choreography of the groups down to a tee. 
The creative team of Beautiful includes Derek McLane (Scenic design) who moves the actors from set to set seamlessly. Alejo Vietti (Costume Design) is a star and with Peter Kaczorowski (Lighting Design) make the show a joy to watch.
Clearly, Alan J. Plado, music director, Jason Howland, Music Supervisor and Steve Sidwell who does Orchestrations, Vocal and Music Arrangements, along with Brian Ronan (Sound Design) are key to making this a really wonderful evening of musical theater. 
I think a younger generation would clearly enjoy this show but may wonder about the time when so many of these songs became number one hits. Clearly the memories this music brought out for me might not be there for them. For me it was impossible not to tap my foot and move my body a little bit in my seat with each number and think about all the sweet sixteen parties I attended where we played those 45 records.  Each new song brought back memories of my youth. 
The later day Carole King, the environmentalist and fighter for causes is not in the show. It ends with the release of the iconic album Tapestry, her second album. The last two songs in the show sung by Sara Sheperd, '(You make me feel like) "A Natural Woman: and the iconic "Beautiful" have you leaving the theater believing the world can still be good. 
Beautiful will be at the Kennedy Center through January 2nd and is a delightful evening in the theater whether you know the music or you are hearing it for the first time. Don't miss this show. Order your tickets today.