Beasley RE Expands to Palm Beach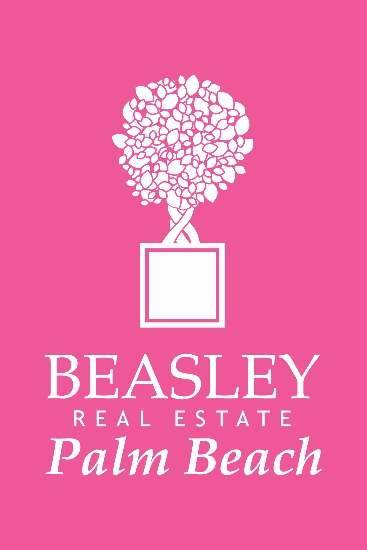 Beasley Real Estate, a market leader in luxury real estate in the Washington D.C. metropolitan area, announced Tuesday the opening of its newest office -- in Palm Beach, Florida.
With this development, Beasley Real Estate has moved beyond being solely a regional firm. The expansion evolved over the past year as Beasley agents have realized a need to provide this benefit to their Washington clients. With this new boutique office, that business will expand for not only existing clientele, but throughout the state of Florida, said Beasley real estate representatives.
"I am extremely proud and excited to add this office to a list of resources available to our agents and their clients, which opens up an array of new business for all of us to serve." said Managing Partner Jim Bell. "The Palm Beach market has always been synergistic with our core client base and we are excited to be present in this vibrant marketplace."
Palm Beach is prized for its sunny climate, golf and tennis resorts, entertainment centers, the boating life, restaurants galore and beautiful homes.
Beasley Real Estate's Palm Beach office is at 515 North Flagler Drive, P300. The office is scheduled to formally open Oct. 1, 2015.
Beasley Real Estate is widely recognized and has received numerous awards this year including a #4 ranking from the Washington Business Journal for Top Independent Residential Real Estate Companies in the Washington region. Other awards include The Wall Street Journal's/REAL Trends' Top Thousand and America's Best Real Estate Agents Awards and Washingtonian Magazine's Best Agents & Top Producers.