Beasley RE Agents Among Wall Street Journal's Best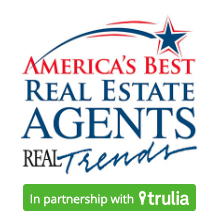 Beasley Real Estate and its recognized agents are now members of "America's Best Real Estate Agents," a prestigious ranking of agents and teams by REAL Trends and The Wall Street Journal. The two respected publications sponsor this list annually.
Beasley Real Estate's agents who made the list are: Trent Heminger, Jim Bell, Kira Epstein, Sheila Mooney, Ross Vann and Tyler Jeffrey. All have closed more than 50 sides or $20MM. The rankings were based on sales volume and number of transactions from 2013 by individual residential agents andagent teams.
"It is an incredible accomplishment to have Beasley Real Estate agents among Wall Street Journal's group of residential real estate agents." said Jim Bell, founder and managing partner of Beasley Real Estate.