Beasley App Lets Your Fingers Do the High-Tech Walking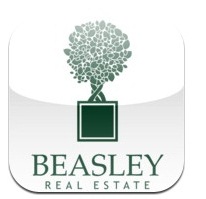 Just in time for the spring-summer real estate market, Beasley Real Estate has launched its new, free mobile application for clients.
After researching the online marketplace, the firm was inspired to seek an effective, efficient way to share information and data about the entire real estate market. Beasley has a big presence in Georgetown, Dupont Circle, Logan Circle and Kalorama.
"You can't go a day without hearing, 'there's an app for that.' The irony for clients searching for property and real estate information in the DC market is that there wasn't," explained Jim Bell, founder and managing partner, Beasley Real Estate.
"I knew that the real estate industry could better serve their clients. I was determined to find a way to do that through all mediums, including mobile technology. The firm set out to create the most useful, user-friendly app for clients and all individuals interested in learning more about real estate in our region," he said.
"The new app is the fastest, most powerful real estate application available and it was designed to provide immediate access to home listings, agents, and market data wherever a user may be."
The Beasley Real Estate app allows users to:
-perform a home search based on your unique, current location; -Google maps connection allowing users to find attractions and services near a home; -share property information with friends and family; -connect directly with a Beasley agent via email or phone; -save searches and favorite spots; -search Beasley featured properties and partners.
"Now, with this app, all that knowledge and insight is available right in the palm of a client's hand, just when they need it the most," stated Trent Heminger, a partner at Beasley Real Estate. "By sharing our knowledge with clients in innovative ways, Beasley is trailblazing the field of mobile technology in real estate."
The app can be downloaded from iTunes or the Android marketplace. Beasley Real Estate is on Twitter and Facebook.