Beard Papa's Choux à la Crème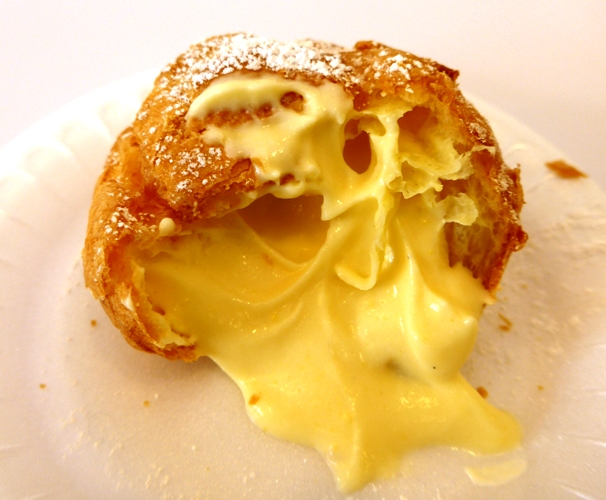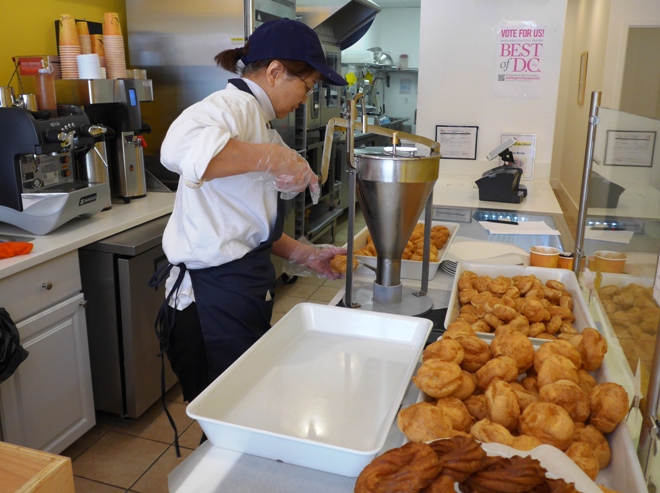 Close your eyes and you'll think you're biting into classic creme-filled French puff pastry. But it's Beard Papa's, a new Japanese bakery that opened a couple of weeks ago on Wisconsin Avenue at Dumbarton Street. The franchise's first DC location is a welcome addition to the neighborhood.
General manager and owner, Nobuko Pierce was busy inserting creme into her choux when The Georgetown Dish stopped by. Each one individually filled, and all light, delicate and delicious.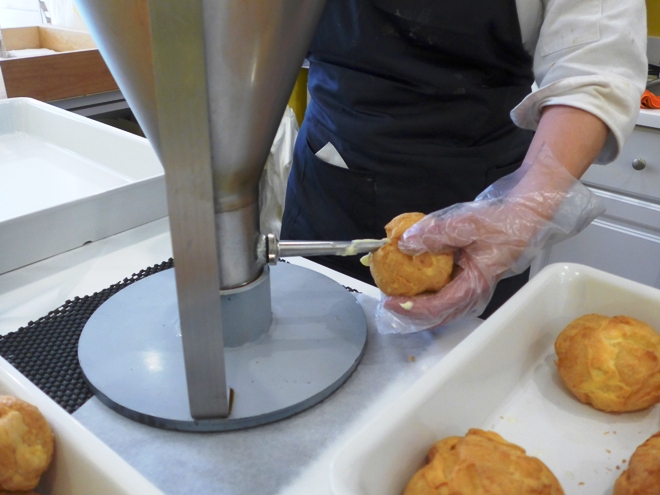 There's also Paris-Brest on the menu though inexplicably spelled 'Breast.' Perhaps a bit of humor or a translation thing, similar to the company's mascot which draws inspiration from Santa Claus as "a symbol of happiness and delight" and all the more charming than the obvious Papa's Beard.
Perfect for a decadent breakfast-on-the-run or light dessert any time.
Beard Papa's is located at 1332 Wisconsin Avenue in Georgetown. Tel: 202.410.3140