This Beach is Metro Accessible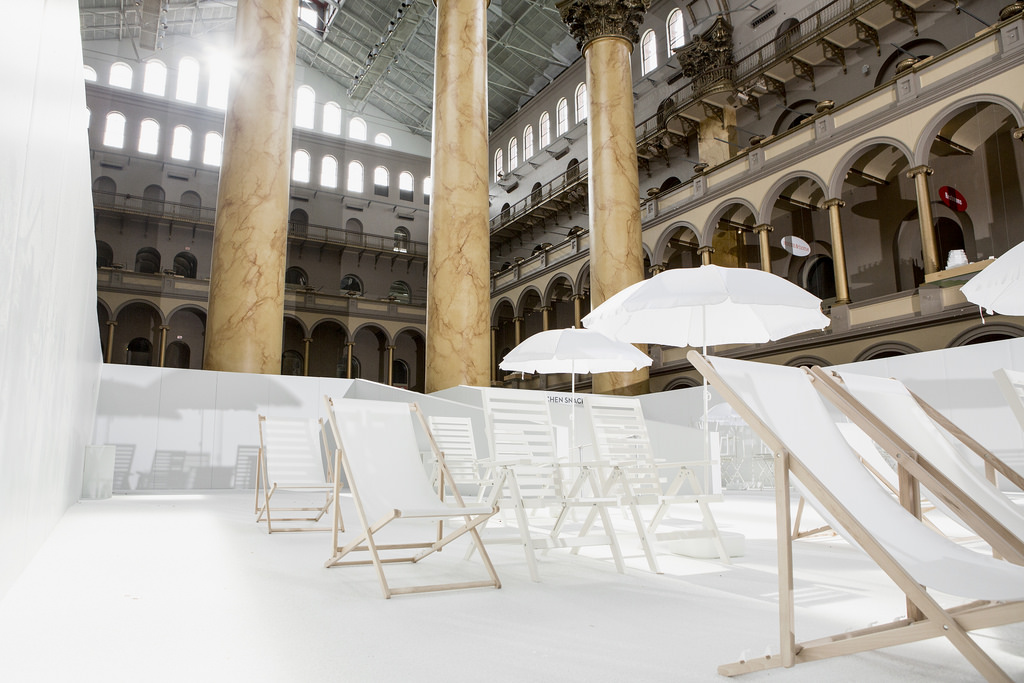 Visit the National Building Museum through September 7, 2015 and experience an interactive architectural installation that brings the quintessential summer experience of going to the beach to downtown Washington, D.C.
Sans water, the BEACH, created in partnership with Snarkitecture, covers 10,000 square feet and includes an "ocean" of nearly one million recyclable translucent plastic balls.
The BEACH is contained within an enclosure and built out of construction materials such as scaffolding, wooden panels, and perforated mesh, all clad in stark white. Monochromatic beach chairs and umbrellas sprinkle the 50-foot wide "shoreline," and the "ocean" culminates in a mirrored wall that creates a seemingly infinite reflected expanse. Visitors are welcome to "swim" in the ocean, or can spend an afternoon at the "shore's" edge reading a good book, play beach-related activities such as paddleball, grab a refreshing drink at the snack bar, or dangle their feet in the ocean off the pier. Enjoy the snack concession, operated through a partnership with Union Kitchen, a D.C.-based food incubator.
The BEACH is part of the Museum's annual Summer Block Party, a slate of programming, exhibitions, and events for all ages.
Tickets include admission to exhibitions. Admission is first come, first served (no timed entry). Visit admissions page for more ticketing information.