Be Bold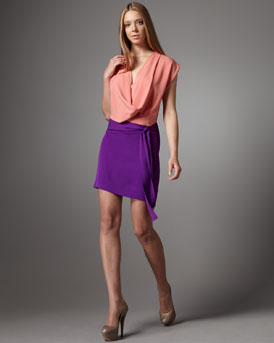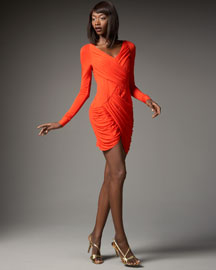 In Living Color was one of my favorite TV shows back in the '90s, but it also summarizes how this summer should be worn, in color! Bold colors are all the rage this season - banana yellow, kelly green, bright purple - the brighter, the bolder, the better!
Whether or not you choose to do the contrasting color blocking technique or just mix yours with classic neutrals, you'll be sure to feel fresh and vibrant when you slip in to these bright colored frocks!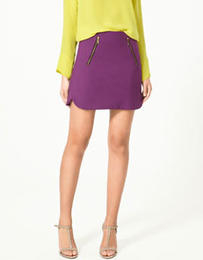 The bright and bold colors provide the key ingredients for color blocking. Don't be afraid to mix up contrasting color combos like a bold purple skirt paired with a kelly green or coral colored blouse.
During a recent visit to Zara in Georgetown, I scored a coral colored pencil skirt, a kelly green sheath dress and a royal blue blouse. In other words, the store was ga ga for bright colors!
Diane von Furstenberg and Prada have a fabulous selection of bold colored pieces this season. Scoop up an electric blue or fuchsia cardigan to brighten up your classic pencil skirt. JCrew on M Street has a great selection of classic pieces to choose from.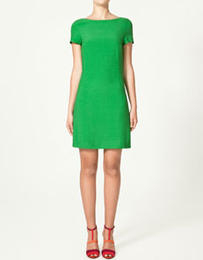 Oh and when the thermometer starts to show lower temps, you can throw a pair of black opaque tights and transition most of these bold colored skirts and dresses into winter!
What color shoes to rock with your rainbow of colors you ask? Nude colored heels will go with them all!
Enjoy rocking your colorful side and visit MyDCStyle for more on color blocking with your new collection of gear!
XOXO
~April